Hays Tasmania


Tasmania's leading recruitment agency
Let Hays, the leading employment agency in Hobart and Launceston, find your next job or career move. We are the experts at recruiting qualified, professional and skilled people worldwide, and are market leaders in Australia.
Therefore if you are looking for a new job in Hobart and wider Tasmania our consultants are best placed to help you find your new role. Or If you're looking for staff, our recruiting experts are the right people to help you to attract and recruit the best staff for your organisation.
Find a job in Tasmania with Hays
For whatever career stage you are in or the type of work you are looking for, the Hays jobs database has a job that is suitable for you. With a wide range of permanent, temporary or contract jobs regularly updated on our website, we can help you find a job across major industries or locations in Hobart, Launceston and surrounding areas.
Browse through the latest jobs in Tasmania
Reach out to your local office to start discussing your recruitment needs or view our available jobs in Tasmania to apply directly. Start browsing jobs in Tasmania today and make your next big career move!
Level 12, NAB House,
27 Elizabeth Street,
Hobart, TAS, 7000
T +61 (0) 3 6234 9554
F +61 (0) 3 6234 9982
E hobart@hays.com.au
Gasworks Level 1,
6 Willis Street,
Launceston, TAS, 7250
T +61 (0) 363339400
F +61 (0) 363348932
E launceston@hays.com.au
HaysSearchEntityForm Portlet
Contact us - RH promo box KC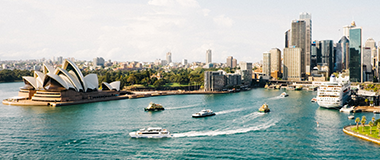 Contact us
Hays has offices across all states and territories. Contact us to discuss your recruitment needs.