Hays Moonee Ponds

Leading recruitment agency in Moonee Ponds
Work with Hays, the top Moonee Ponds recruitment agency, to find your next career move. Our local recruitment experts assist skilled professionals in identifying their next best job move across industries like
accountancy & finance
,
marketing
,
sales
,
technology
, and more.
Begin your job search by reaching out to our local office to connect with an expert recruitment consultant. If you're a business or hiring manager
looking for talented staff
, let us know so we can help you find the best local talent to join your organisation.
Start browsing our advertised jobs and get your career move started today!
Contact Hays to find permanent, temporary and contract Moonee Ponds jobs
Whether you're just starting out or an experience professional in your industry, Hays is best placed to help you find your next job. Our list of regularly registered jobs means we'll be able to support you in finding a suitable job opportunity around Moonee Ponds and surrounding suburbs northwest of Melbourne CBD.
Get in touch with our local office to discuss your employment needs. Start
browsing our advertised jobs
to apply directly with your resume, or
send us your CV
so we can contact you when a suitable opportunity becomes available.
Explore jobs in Moonee Ponds and uncover our industry knowledge in your area of expertise:
3 stack industry promo block | TS
Moonee Ponds Bottom Section
Find the right job in Moonee Ponds with Hays
Reaching out to a dedicated Hays recruitment consultant means getting the support you need to identify the most suitable jobs matching your unique skills and experience. We'll help you find a job that not only meets your salary expectations and work preferences but that also puts you on a pathway to advance your career.
No matter what your career aspirations are or what skill level you're at currently, we'll assist you in discovering a suitable role. We recommend browsing our list of advertised jobs online today and
setting up job alerts
to be notified when a new job matching your profile gets advertised on our website.
Get in touch with our local job agency in Moonee Ponds to discuss your career move.
Have a job vacancy in Moonee Ponds? We'll help you recruit the best local talent
Are you a business or hiring manager looking for staff in Moonee Ponds? Hays can manage the recruitment process on your behalf, giving you back time to spend focusing on your business. We'll work with you through each stage of the process, from setting out the scope of the job's requirements, to deploying a sourcing strategy, handling screening and interviews, through to appointment and aftercare.
Register your vacancy
today, explore our full range of employer services or contact our employment agency in Moonee Ponds to discuss your recruitment needs.
HaysSearchEntityForm Portlet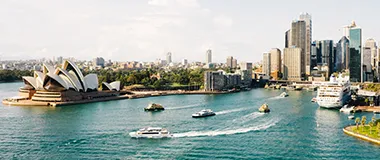 Find my nearest office
Hays has offices across all states and territories. Contact us to discuss your recruitment needs.