Hays Darwin


Work with the leading Darwin recruitment agency
Looking for jobs in Darwin? As one of the quickest growing regions in Australia, there are a lot of opportunities here for job seekers. Hays is perfectly placed to connect skilled professionals with rewarding roles across all major industries, including
accountancy and finance
,
construction
,
technology
and
engineering
.
Use our jobs database or connect with one of our dedicated recruitment consultants for expert guidance on your job search. Businesses and hiring managers who want to
hire talented staff
around Darwin can work with Hays to ensure they get the best people on their team.
Get started by contacting our recruitment agency in Darwin today.
Browse all the top Darwin jobs with Hays
The Hays jobs database is regularly updated with a wide range of
permanent
,
temporary
and
contract
roles, which increases your chances of finding a job in Darwin according to your preferences. Hays makes it easy to find a suitable role across all of Darwin's major industry sectors and in nearby areas like Palmerston City and Coolalinga.
You can
start browsing Darwin jobs
right now and apply directly with your resume. Alternatively, you can contact our office to speak with one of our recruitment consultants and
send us your CV
so we can give you a buzz when a role matching your skills and experience becomes available.
Explore jobs in Darwin and uncover our industry knowledge in your area of expertise:
3 stack industry promo block | TS
Darwin | Main Region 2 | UB
Find the top jobs in Darwin based on your unique skills, experience and ambitions
At Hays, our expert recruitment consultants are eager to help you find a career move that aligns with what you want from a new job. This means finding a role that matches your experience and skills while also satisfying your salary expectations and giving you a path to upskill and develop further as a professional.
We take all of your preferences into account to connect you with a role you'll love. Since we've always got new jobs advertised with us, even if there's nothing to suit you right now, there will likely be soon. We suggest
setting up job alerts
so that you'll be notified when a role aligning with your preferences gets advertised with us.
Get started finding your next role by contacting our employment agency in Darwin today.
Find the best staff with our job agency in Darwin
The Hays team also specialises in helping businesses and hiring managers to find the best staff for whatever role needs to be filled. We'll work with you and apply our hiring expertise at every stage of the recruitment process, from outlining the unique requirements of the role, sourcing candidates, conducting screening and interviews, all the way through to the final appointment and aftercare stages.
Begin by
registering a job vacancy
or contacting our Darwin office below to discuss your recruitment needs.
HaysSearchEntityForm Portlet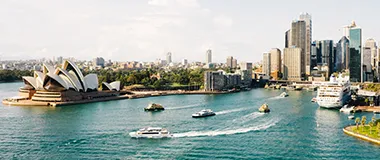 Find my nearest office
Hays has offices across all states and territories. Contact us to discuss your recruitment needs.