Hays Sydney City



Sydney City's leading recruitment agency
With teams dedicated to covering the south of the city from Darlinghurst to Sydney CBD, Hays is best placed to help you discover your next role in one of Australia's top job markets. Alternatively, if you're a business or hiring manager looking for staff, the Hays team can help you attract the top talent to join your organisation.
Start browsing jobs in Sydney City today and make your next career move!
Contact Hays to find permanent, temporary and contract Sydney City jobs
Start exploring jobs in Sydney CBD and leverage our industry knowledge in your area of professional expertise:
3 stack industry promo block | TS
Find the right job in Sydney City with Hays
At Hays, we do more than keep a database of jobs for you to browse - we have a team of passionate recruitment consultants who can help you make the right career move. They'll work with you to understand your professional strengths and help you identify the most suitable job opportunities.
No matter your level of seniority, Hays has a recruitment consultant who can help you find and apply for suitable jobs in your industry. Our list of available jobs is always being updated, so if you can't find the right role today, we encourage you to
set up job alerts
so you can be alerted straight away when something suitable comes up.
Get in touch with our recruitment agency teams covering Sydney CBD or Darlinghurst today to start your job search.
Your staffing needs covered with Hays' team of recruiting experts
Whether you're a hiring manager or organisation wanting to fill a single job vacancy or multiple vacancies at one time, let Hays employment agency in Sydney City lead the recruitment process for you. We'll work with you at each stage of the recruitment process to determine what you want from your ideal hire, we'll deploy a bespoke sourcing strategy to find qualified talent as well as handle screening, interviews, the job offer stage and aftercare.
Register a vacancy now
or get in touch with the Hays teams in Sydney City on the details below so we can help you recruit top talent to propel your team or organisation forward.
HaysSearchEntityForm Portlet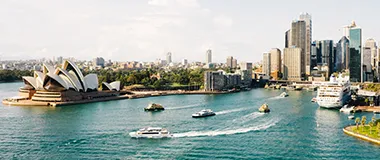 Find my nearest office
Hays has offices across all states and territories. Contact us to discuss your recruitment needs.