Hays Canberra


Canberra's leading recruitment agency
Canberra, Australia's national capital, is a city teeming with job opportunities. With a population of well over 220,0002 people and a sizeable pool of skilled professionals.
Canberra is also Australia's most educated city and one of the most affordable states to move to in Australia. For many, finding a government or private sector job in Canberra is the gateway to a rewarding career path, competitive salary and excellent work-life balance.
Finding a job in Canberra with Hays
If you are looking for a job in Canberra let Hays, the leading recruitment agency in Canberra, find your next job or career move. We are the experts at recruiting qualified, professional and skilled people worldwide, and are market leaders in Australia. So if you are looking for a new job in Canberra then our experienced recruitment consultants are best placed to help you find a new role.
Our jobs database features hundreds of permanent temporary or contract jobs from leading private and government employers in Canberra. We have jobs across a number of industries including accounting & finance, policy & strategy, defence, marketing & energy.
Browse through the latest jobs in Canberra
Reach out to your local office to start discussing your recruitment needs or view our available jobs in Canberra to apply directly. Start browsing jobs in Canberra today and make your next big career move!
Find top talent with Canberra's leading recruitment agency
If you're looking for staffing or recruitment solutions, our recruiting experts are the right people to help you attract and secure professionals with the right skill sets and aptitude for your role. With over 40 years' experience in the recruiting industry, you can be confident of the recruiting power Hays has to fill your roles.
Level 11,
60 Marcus Clarke Street,
Canberra, ACT, 2601
T +61 (0) 2 6257 6344
F +61 (0) 2 6257 6377
E canberra@hays.com.au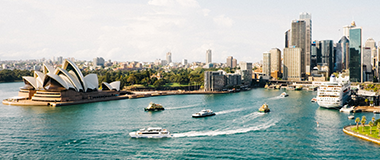 Find my nearest office
Hays has offices across all states and territories. Contact us to discuss your recruitment needs.