Hays Chermside


Top Chermside recruitment agency
Start browsing our advertised jobs today and make your next career move with Hays.
Contact Hays to find permanent, temporary and contract Chermside jobs
Whether you're new to your industry or have extensive experience, Hays can assist you in finding the right career move. We have a broad range of regularly registered jobs, making it easy for you to find a role across all major industries and locations in and around Chermside and other areas north of Brisbane CBD.
Explore jobs in Chermside and uncover our industry knowledge in your area of expertise:
3 stack industry promo block | TS
Find the right job in Chermside with Hays
Finding a role that matches your skills and experience is easy when working with one of our recruitment consultants. We'll work hard to help you find a position that meets your salary requirements, gives you a chance to grow your career, and suits the way you like to work.
Regardless of your seniority level or area of expertise, we can help you find the right job suited to the stage you are at in your career. New jobs are frequently advertised on our website, so even if you don't see something right for you today, we recommend you
set up job alerts
to be alerted when something suitable does come up.
Reach out to our employment agency in Chermside to start your job search.
Hiring in Chermside? Let Hays help
Find talented staff fast with help from the recruiting specialists at Hays. We'll manage the process on your behalf, so you have more time to focus on your business. Our team will consult you throughout every stage, from capturing your specific requirements for the role, to deploying an attraction strategy to source the best local talent, screening and interviews, right through to the final stages of appointment and aftercare.
Register a vacancy
today or contact our employment agency in Chermside to discuss your hiring needs.
HaysSearchEntityForm Portlet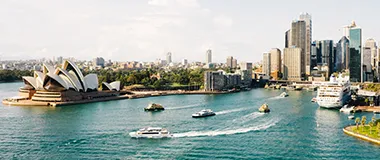 Find my nearest office
Hays has offices across all states and territories. Contact us to discuss your recruitment needs.