EXECUTIVE ASSISTANT SKILLS & QUALIFICATIONS | Main Region
Executive Assistant skills and qualifications


What technical skills does an Executive Assistant need to have?
Technical skills Executive Assistants are typically required to have include:
A strong ability to research information on the internet and any other sources of data quickly
Excellent written and verbal communication skills, including a good grasp of grammar whether or not they write in a formal style or not
The ability to work with numerous computer software packages such as Microsoft Word and Outlook, as well as Google software and social networking sites (Facebook, Twitter, Instagram and LinkedIn)
Good planning skills with an eye for detail combined with the ability to prioritise multiple tasks while remaining calm under pressure even when working towards tight deadlines is required every day
An awareness of current affairs with the ability to have a good grasp of local, international, business and celebrity news
The ability to follow up on loose ends when necessary
Administrative support skills are also very beneficial for Executive Assistants. Examples of these skills include:
Filing documents in filing systems
Document control - keeping documents safe once managers and clients have signed them off and maintaining an audit trail
Managing calendars and diaries for executives and staff in managerial positions
Making travel bookings as well as arranging meetings on behalf of senior management or clients
Dealing with difficult people over the telephone regularly
What soft skills does an Executive Assistant need to have?
Soft skills that Executive Assistants typically need include:
Being able to build and maintain good relationships with people by being a good listener as well as having excellent interpersonal and people skills
Having an ability to anticipate and understand the needs of managers and other senior staff, sometimes before they do it themselves
Having a positive attitude towards other people at all times, combined with a willingness to help others even when it isn't part of their job role
Resilience under pressure as Executive Assistants often work long hours (which can involve working weekends or public holidays)
An awareness of diversity issues such as gender, race, sexuality and disability
What qualifications does an Executive Assistant need to have?
Although it is not necessary to have a degree to be an Executive Assistant, many organisations expect individuals to have completed some tertiary study before working as an Executive Assistant. It is also crucial for Executive Assistants to continually update their knowledge on new tools and software.
Some of the most popular qualifications that Executive Assistants hold include:
Certificate IV in Frontline Management
Diploma of Business (Secretarial)
Advanced Diploma of Human Resources Management
Graduate Certificate in Business Administration
Bachelor's Degree in Business Administration, Human Resources or Management
Course including secretarial practice
Do you need to study or go to university to become an Executive Assistant?
No, you do not need to go to university or study in order to become an Executive Assistant. Although it is useful for individuals who want to gain entry into the role to have some background knowledge of office administration and organisation (such as how a business works), many people become Executive Assistants through other means. These include having prior experience working in an administrative capacity or even self-study.
You can learn the skills of an Executive Assistant yourself by completing the relevant online courses offered at Hays Learning. These courses are easily accessible and high quality and can help you develop the skills necessary to become an Executive Assistant.
Sign up for free now
.
Search for jobs
Find permanent, temporary or contract jobs with Hays.
---
Government and public sector roles available through Hays.
---
We can provide you with fast, easy access to job opportunities.
---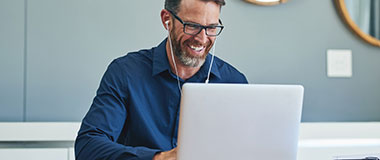 Career Advice
View templates and tips to help you start your job search journey.
---
Access expert advice for all stages of the job hunting process.
---
Master the art of job interviews with helpful articles and tips.
---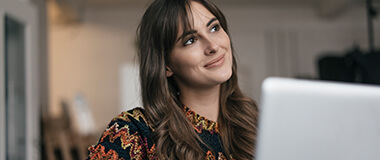 Tools & Resources
Simplify your job search by setting up a Hays job alert.
---
Find out if you're earning the salary you deserve.
---
Sign up to get expert career advice delivered to your inbox.
---