EXECUTIVE ASSISTANT JOB DESCRIPTION | Main Region
Executive Assistant job description


What does an Executive Assistant's job description involve?
An Executive Assistant's job description involves a lot of multi-tasking, time management and customer service. An Executive Assistant is a jack of all trades position and can work under pressure and handle large projects with ease. This role requires someone who can prioritise tasks and manage executives' expectations along with their own.
There are four key areas of focus within an Executive Assistants job description:
Office management – An Executive Assistant is responsible for managing the office, including corporate events such as Christmas parties, client entertaining and team lunches during busy periods. An Executive Assistant will oversee suppliers and contractors who visit the office and be responsible for setting up meetings, booking taxis and flights


Personal duties – This can include hosting visitors from overseas


Administration – An Executive Assistant will be required to collate information, create presentations and work on Word or Excel documents. This role may also include liaising with clients and staff overseas and organising travel and itineraries for their executives


Special projects – This can range from market research to feasibility studies but the main objective is to support executive business functions by providing solutions and working independently without any supervision
What are the duties of an Executive Assistant?
The typical duties of an Executive Assistant include:
Managing and organising calendars
Making travel arrangements (such as booking taxis for executives)
Answering phones, screening calls and directing to the appropriate person or department
Taking notes at meetings
Booking meeting rooms and ordering lunches for meetings
General administration duties such as filing, scanning documents, faxing
Tidying offices
Sending out mail and answering email requests promptly
Sorting incoming mail into categories (e.g. action required, no action required)
Creating presentations
Compiling market research information (e.g. gathering industry information)
Organising events like workshops or conferences
What does an Executive Assistant's daily routine look like?
An Executive Assistant's daily routine consists of many kinds of activities. They work closely with their executives and will typically work from 9 am to 5 pm (or be on call outside these hours).
One of an Executive Assistant's main daily activities is to go through their emails to see any important messages that need attention or urgent requests for information. In addition to this task, they will also schedule meetings in the calendar, make travel arrangements (e.g. hotel reservations) and set up conference calls for executives.
What is the work environment like for an Executive Assistant?
Typically, an Executive Assistant will work in a corporate office environment with other co-workers. Depending on the organisation, they can also work from home or overseas when travelling with their executive.
What are the qualities of a good Executive Assistant?
In addition to these qualities, it is important that the individual for this role possesses excellent
time management skills
, can prioritise tasks effectively and is comfortable liaising with people at all levels within the business.
Search for jobs
Find permanent, temporary or contract jobs with Hays.
---
Government and public sector roles available through Hays.
---
We can provide you with fast, easy access to job opportunities.
---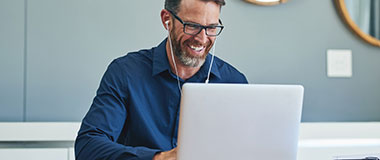 Career Advice
View templates and tips to help you start your job search journey.
---
Access expert advice for all stages of the job hunting process.
---
Master the art of job interviews with helpful articles and tips.
---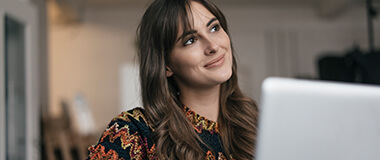 Tools & Resources
Simplify your job search by setting up a Hays job alert.
---
Find out if you're earning the salary you deserve.
---
Sign up to get expert career advice delivered to your inbox.
---