ADMINISTRATIVE ASSISTANT JOB DESCRIPTION | Main Region
Administrative Assistant job description


What is an Administrative Assistant's job description?
An Administrative Assistant's job description includes:

Providing administrative support to management, employees and in some cases, clients and visitors
Handling office ad-hoc duties such as answering phones, organising files, drafting letters and scheduling meetings
Maintaining databases and tracking important deadlines
An Administrative Assistant's job description may vary depending on their business, industry and professional skillset. Although all Administrative Assistants should have the same basic duties and responsibilities, other specifications such as technology use and interaction with clients and visitors may differ.
What duties does an Administrative Assistant have?
Administrative Assistants perform a wide range of duties in a variety of positions.
Depending on the industry and position, they may do some or all of the following:

Plan meetings and arrange conference calls
Manage calendars via email, phone and face-to-face meetings
Answers emails with an appropriate greeting, salutation, signature, or standard closing
Arrange travel plans for managers and employees, including flights, car rentals, hotel accommodation
Purchase airline tickets and other travel tickets when necessary
Initiate contact with clients by email, letter, or telephone to answer questions or provide information concerning projects
Follow up on client issues until they are resolved
Supervise clerical staff
What responsibilities does an Administrative Assistant have?
An Administrative Assistant is typically responsible for:

Coordinating travel arrangements and catering for meetings
Preparing expense reports
Developing and managing spreadsheets
Scheduling meetings and events for business employees and potential visitors
Managing front-end communication with visitors and clients
Organising internal business operations
The ideal Administrative Assistant will have excellent organisational skills, attention to detail and the ability to manage multiple tasks simultaneously. They should also be proficient in
Microsoft Office Suite
. A customer service orientation is also essential, as the role often involves interacting with clients and suppliers.
What does an Administrative Assistant's day to day look like?
An Administrative Assistant's day to day work can vary but is generally summed up with the following:

Answering phones and emails
Managing calendars
Drafting letters and preparing reports
Organising files
Coordinating travel arrangements
Handling office duties
Administrative Assistants usually work in an office or hybrid setting, five days a week, Monday to Friday, 9 am to 5 pm. Depending on who they work with, Administrative Assistants may also need to work outside of ordinary hours to accommodate a business employer's schedule.
Does an Administrative Assistant's job description change?
An Administrative Assistant's job description may change depending on the business they work for and their level of expertise. For example, as an Administrative Assistant gains experience in the role, they may be expected to take on more ad-hoc duties and use additional technologies.
Experienced Administrative Assistants may be promoted to new roles such as Executive Assistants or Internal Communications coordinators, leading to a change in their job description as well.
Search for jobs
Find permanent, temporary or contract jobs with Hays.
---
Government and public sector roles available through Hays.
---
We can provide you with fast, easy access to job opportunities.
---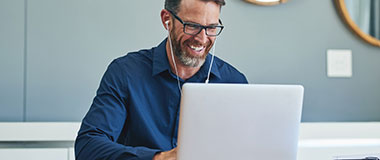 Career Advice
View templates and tips to help you start your job search journey.
---
Access expert advice for all stages of the job hunting process.
---
Master the art of job interviews with helpful articles and tips.
---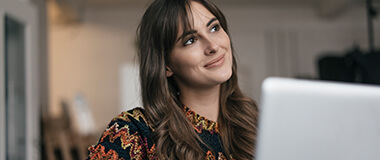 Tools & Resources
Simplify your job search by setting up a Hays job alert.
---
Find out if you're earning the salary you deserve.
---
Sign up to get expert career advice delivered to your inbox.
---
ADMINISTRATIVE ASSISTANT JOBS | Promo Box
Administrative Assistant Jobs
Where can I find Administrative Assistant jobs in Australia? | Promo BOx
Where can I find Administrative Assistant jobs in Australia?
Executive assistant Areas of Expertise Promo Block
Explore related areas of expertise