Hays Liverpool


Liverpool's leading recruitment agency
With our connections to top local employers and a team of passionate recruitment consultants, Hays is best placed to aid your job search. If you're a business or hiring manager looking for talented staff, Hays can assist you in attracting top candidates to join your organisation.
Start browsing our jobs today and make your next career move!
Contact Hays to find permanent, temporary and contract Liverpool jobs
Explore jobs in jobs in Liverpool with Hays and benefit from our knowledge of your industry:
3 stack industry promo block | TS
Find the right job in Liverpool with Hays
The Hays team is passionate about helping skilled professionals take their next career step. If you're looking for a new job, let Hays help you find the ideal position to suit your skill level and experience, salary expectations, and work preferences. As the leading recruitment agency in Liverpool, Hays' recruitment consultants are experts at connecting job seekers with local businesses looking for skilled candidates.
Our recruitment experts will do their best to match you with the right new job for you. Our jobs database is regularly updated, so if there isn't the role right for you today, we encourage you to
set up job alerts
so you can be notified when a suitable job gets registered.
Recruiting for a job in Liverpool? Let Hays help
If you're a local business or hiring manager trying to find quality candidates, let Hays do all the hard work for you. Our recruitment services and methodology ensures the end-to-end recruitment process is expertly managed on your behalf so that you can spend more time focusing on your business. We'll work with you during each stage of the hiring process, from establishing the specific skills and experience you're looking for, to attracting and sourcing the best talent, screening and interviews, as well as appointment and aftercare.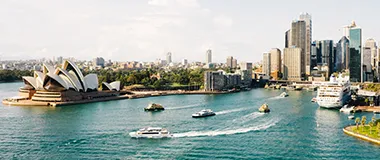 Find my nearest office
Hays has offices across all states and territories. Contact us to discuss your recruitment needs.