Hays Chatswood


Top Chatswood recruitment agency
Start exploring our advertised jobs today and take the next step in your career!
Contact Hays to find permanent, temporary and contract Chatswood jobs
Begin exploring jobs in Chatswood now and see how our industry knowledge can help you in your area of expertise:
3 stack industry promo block | TS
Find the right job in Chatswood with Hays
At Hays, we want to help you find a suitable job that blends your current level of experience with your ambitions. Our consultants will do their best to help you find a job that suits your preferences, satisfies your salary expectations, and gives you the chance to advance your career.
We help all types of job seekers, from entry-level university graduates to highly experienced senior professionals with decades of experience. Our list of advertised jobs is updated regularly, so even if you can't find something right today, we encourage you to
set up job alerts
so you know when a suitable job becomes available.
Contact our recruitment agency in Chatswood to get started searching for your next role.
Need staff in Chatswood? Let Hays recruit for you
Hay's world-class recruiters are best placed to help you attract and employ talented staff for your organisation. No matter the role or industry, our recruitment experts will work closely with you and your team at each stage of the recruitment process. We'll work with you to understand your organisation's needs, deploy a sourcing strategy to find the best talent, and handle everything from screening and interviews to appointment and aftercare.
Register a vacancy
now or contact our job agency in Chatswood via the details below to get started finding top talent for your business.
HaysSearchEntityForm Portlet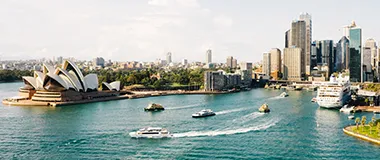 Find my nearest office
Hays has offices across all states and territories. Contact us to discuss your recruitment needs.