Hays Burwood


Leading Burwood recruitment agency
Find your next job with Hays, the leading recruitment experts in Burwood. Our local team of recruitment consultants specialise in recruiting for many industries, including
accountancy & finance
,
logistics
,
office support
, and more.
Our team is eager to assist you in finding a role that suits your skills and experience. If you're a business or hiring manager
looking to recruit staff
, Hays can take care of the process on your behalf so you can fill essential positions fast.
Star browsing jobs today and make your next career move!
Contact Hays to find permanent, temporary and contract Burwood jobs
No matter what stage you are at in your career or what you want from a new job, the team at Hays can help you find a suitable role. We have plenty of permanent, temporary and contract positions regularly registered, so it's not hard to identify a new job across major industries or locations in Burwood and surrounding suburbs like Strathfield and Croydon.
Get in touch with the local Hays team to start discussing your career move needs. Start
browsing available
jobs and apply directly with your resume, or
send us your CV
for when the next suitable job gets registered.
Our
Career Advice
hub has lots of valuable articles and tips to help you find a new job and manage the progression of your career, including job hunting tips for
CV writing
or
interviews
.
Start browsing jobs in Burwood and uncover our knowledge in your preferred industry:
3 stack industry promo block | TS
Find your next job in Burwood with Hays' recruitment experts
At Hays, we want you to find a role that helps you achieve your career goals. This means helping you get a job that utilises your unique skills, meets your salary expectations and takes your career to the next level.
Regardless of what seniority-level you are at or the type of industry your skills are suited to, our recruitment consultants will support you to find your ideal next job. There are always new jobs being registered on our database, so we encourage you to
set up job alerts
so you can stay updated when a suitable role comes up.
Hiring in Burwood? Hays can assist
Are you a business or hiring manager looking for new staff? Let the Hays employment agency in Burwood handle all the administrative burden of the recruitment process on your behalf, so you can spend more time focusing on your business. We'll work closely with you at each stage of the hiring process, from identifying your needs, deploying a sourcing strategy to attract suitable talent, initial screening and interviews, all the way through to appointment and aftercare.
Register a vacancy today
or reach out to our job agency in Burwood via our contact details below so we can help you find talented staff to join your team.
HaysSearchEntityForm Portlet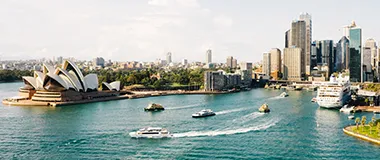 Find my nearest office
Hays has offices across all states and territories. Contact us to discuss your recruitment needs.