Hays St Kilda

Leading St Kilda recruitment agency
Begin browsing our advertised jobs today and get your career move started.
Contact Hays to find permanent, temporary and contract St Kilda jobs
Hays has the expertise you need to help you find a new job in St Kilda or its surrounds, regardless of your experience or industry specialisation. Our online list of regularly registered jobs makes it easy for you to find suitable roles in a range of industry professions around St Kilda and surrounding suburbs in Melbourne.
Explore jobs in St Kilda and uncover our industry knowledge in your area of expertise:
3 stack industry promo block | TS
Find the right job in St Kilda with Hays
Our recruitment consultants will help you discover the best roles suited to your unique experience and skills. We'll work hard to find a new job for you that aligns with your work preferences and salary expectations, on top of giving you opportunities to advance your career in the direction you want.
Whether you're an industry professional or at entry-level stage, we'll help you find a new job where you can thrive. With a list of regularly registered jobs, even if there's nothing that interests you today, we recommend that you
set up job alerts
so you can be one of the first to apply when a matching job gets registered on our site.
Contact our employment agency in St Kilda today to get started with one of our recruitment consultants.
Recruiting in St Kilda? Let Hays help
If you're a hiring manager or business looking for staff, why not let the recruitment experts at Hays help you? We'll manage your recruitment process so you can spend more time focusing on your business. We'll keep you in the loop at every stage and consult with you to establish the needs of the role, deploy a sourcing strategy to find top local talent, manage screening and interviews, as well as appointment and aftercare.
Register a vacancy
now or contact our job agency in St Kilda to chat about your hiring requirements.
Level 6,
437 St Kilda Rd,
Melbourne, VIC, 3000
T +61 (0) 3 9804 5313
F +61 (0) 3 9804 5212
E
stkildaroad@hays.com.au
HaysSearchEntityForm Portlet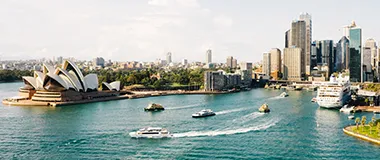 Find my nearest office
Hays has offices across all states and territories. Contact us to discuss your recruitment needs.