Recruitment manager jobs | Main Region
Recruitment Manager jobs in Australia


Leading the entire recruitment process
As an organisation grows, it needs to take a more long-term and strategic approach to its recruitment efforts. The next hire for these organisations should be a Recruitment Manager who can develop or improve recruitment strategies to ensure the best talent is hired with minimal cost and effort.
Are you an experienced Recruitment Manager who knows how to create a customised recruitment strategy that attracts the right talent? Do you understand how to use technology and social media to improve candidate reach while improving time-to-hire metrics?
If so, Hays is ready to assist you in finding your next role. We can help you filter through our database of
Recruitment Manager jobs in Australia
so you can find a position that aligns with your level of experience and career ambitions.
Find my next Recruitment Manager job in Australia
Whether you're a seasoned veteran or are just taking your first steps in this industry, the team at Hays is eager to hear from you. With Hays, the next step in your career could be just a few clicks away.
Your Recruitment Manager job questions, answered
What does a Recruitment Manager do?
A Recruitment Manager is a member of a company's HR team who specialises in the recruitment process. They work with hiring managers to understand what skills and experience are needed from new job applicants, identifying potential candidates from their pool of existing employees and position these people for interviews.
They must also create customised recruitment strategies that attract top talent while reducing time-to-hire. In the modern business environment, they will utilise tools such as social media and online job portals to find promising candidates who may not have been identified through traditional search methods.
What skills does a Recruitment Manager need to have?
Some of the key skills for a Recruitment Manager include:
The ability to create customised recruitment strategies based on the needs of hiring managers
A strong understanding of social media and how it can be used to find high-quality talent
An eye for detail that ensures all applications are fully compliant with relevant employment laws
Strong communication skills to effectively liaise with hiring managers and candidates
A systematic approach to recruitment that reduces time-to-hire and cost of hire metrics
They also need to know how to use technology and automation systems to improve their hiring process. This may include implementing an applicant tracking system that can sort and organise all applications, as well as customising it to meet the needs of hiring managers.
What is a Recruitment Manager's job description?
The job description for a Recruitment Manager is always unique to the needs of individual companies. However, in most cases, they will play a central role in the company's hiring process by managing all recruitment activities in one department or across multiple departments.
Job responsibilities include:
Interviewing potential candidates with hiring managers to determine whether they are right for open positions
Maintaining an active pool of candidates by sourcing them through advertising, recruitment agencies, social media and other online sources
Creating customised recruitment strategies to attract top talent while also reducing time-to-hire
Monitoring the quality of new hires, including their performance on the job and retention rates
Working with HR teams to create hiring pipelines that identify future talent needs
What is a Recruitment Manager's salary?
In Australia, the average base salary for a Recruitment Manager/Talent Acquisition Manager is between $102,000 and $155,000, depending on location.
What qualifications does a Recruitment Manager need?
At a minimum, Recruitment Managers are expected to have a bachelor's degree in
human resources
, business, communications,
marketing
,
law
, or another related field. Professional certification in recruitment and/or talent acquisition and experience as a recruitment consultant (or another
HR
role) are highly desirable for employers.
Additionally, many employers will seek to hire professionals who have prior experience of their industry and the kinds of people who work in it. For example, if you have worked in
human resources
in the education sector, then you would be more likely to be hired in that industry.
What types of employers hire Recruitment Managers in Australia?
Recruitment Managers can be found in every industry, including:
Government
Education
Media and Entertainment
Pharmaceuticals, Biotech and Healthcare
Insurance and Risk Management
Any organisation seeking to grow its team needs a leader to help them efficiently hire the right people. Recruitment can be costly and time-consuming, so professionals who can source the talent required with minimal expense are highly valued.
Are there many Recruitment Manager jobs available at the moment?
There's a healthy number of Recruitment Manager jobs around Australia, with more being advertised every day. Now's the perfect time to explore what's on offer and potentially make your next big career move.
Search for jobs
Find permanent, temporary or contract jobs with Hays.
---
Government and public sector roles available through Hays.
---
We can provide you with fast, easy access to job opportunities.
---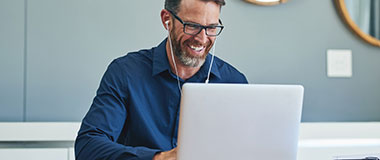 Career Advice
View templates and tips to help you start your job search journey.
---
Access expert advice for all stages of the job hunting process.
---
Master the art of job interviews with helpful articles and tips.
---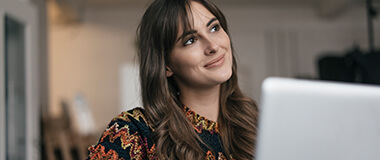 Tools & Resources
Simplify your job search by setting up a Hays job alert.
---
Find out if you're earning the salary you deserve.
---
Sign up to get expert career advice delivered to your inbox.
---
Recruitment Manager | Promo Block
About Recruitment Manager jobs
Find Recruitment Manager jobs | Promo Block
Where can I find Recruitment Manager jobs in Australia?
HR administrator Related Areas of Expertise | Promo Box