Recruitment manager jobs salary | Main Region
Recruitment Manager salaries in Australia


How much does a Recruitment Manager earn in Australia?
Because of the value that they bring to an organisation, talented Recruitment Managers are well-compensated across all of Australia's major industries, from finance to tech.
If you have a background in recruitment and HR and want to take the next step in your career, now's the time. With the right level of experience and qualifications, you can command a highly competitive salary as a Recruitment Manager in any industry.
What is the average Recruitment Manager salary in Australia?
According to the 2022/23 Hays Salary Guide, Australia's average Recruitment Manager salary ranges between $102,000 and $155,000, depending on location.
Download the
Hays Salary Guide
to get a comprehensive breakdown of the average salaries for Recruitment Managers across Australia.
How does a Recruitment Manager's salary progress from entry-level to senior?
As implied by their job title, Recruitment Managers are already experienced professionals who have worked in less senior recruitment or HR positions (such as a recruitment consultant). However, those just starting out in their careers still need to gain experience and prove their ability before negotiating higher levels of compensation.
Entry-level Recruitment Manager salary
Those who are new to this role are generally responsible for managing a team of junior consultants and implementing rudimentary recruitment strategies such as leveraging advertising and social media. They may also assist with more complex recruitment tasks such as writing job adverts and screening shortlisted candidates.
At this early stage, a Recruitment Manager can expect to earn around $100,000.
Mid-level Recruitment Manager salary
As a mid-level Recruitment Manager, you're expected to have several years of experience in HR and recruitment. You would typically lead a team of recruitment consultants and implement more complex strategies, including sourcing candidates from candidate databases, managing candidate applications and conducting reference checks.
At this stage, you would typically see an average salary ranging from $120,000 to $155,000.
Senior Recruitment Manager salary
Recruitment Managers who have worked for at least 7+ years in leading recruitment or
HR roles
will have the necessary skills and experience to lead an entire recruitment department. Their activities include overseeing
junior recruitment consultants
and
managers
, researching and developing recruitment strategies, implementing new recruitment tools and algorithms, managing relationships with clients and candidates, liaising with other departments (such as sales), building strong teams, keeping up to date on the latest news in the fast-evolving industry, creating talent pipelines etc.
Salaries for this level average between $150,000 and $200,000.
Search for jobs
Find permanent, temporary or contract jobs with Hays.
---
Government and public sector roles available through Hays.
---
We can provide you with fast, easy access to job opportunities.
---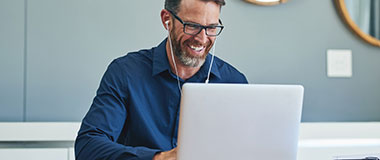 Career Advice
View templates and tips to help you start your job search journey.
---
Access expert advice for all stages of the job hunting process.
---
Master the art of job interviews with helpful articles and tips.
---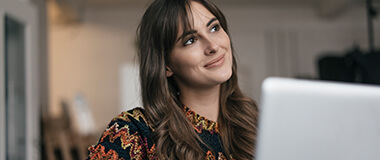 Tools & Resources
Simplify your job search by setting up a Hays job alert.
---
Find out if you're earning the salary you deserve.
---
Sign up to get expert career advice delivered to your inbox.
---
Recruitment Manager | Promo Block
About Recruitment Manager jobs
Find Recruitment Manager jobs | Promo Block
Where can I find Recruitment Manager jobs in Australia?
HR administrator Related Areas of Expertise | Promo Box