Recruitment manager job Description | Main Region
Recruitment Manager job description


What does a Recruitment Manager do?
A Recruitment Manager handles all recruitment activities for a business and is responsible for finding the right people, for the right job, at the right price. Day-to-day, this could include browsing head-hunter databases online, searching for potential employees, writing job advertisements to promote employment opportunities, attending career fairs to link up with skilled workers and even coordinating interviews between applicants and hiring managers. They also perform reference checks on prospective employees or negotiate salaries, benefits packages, or contracts with new recruits.
What are a Recruitment Manager's job responsibilities?
Recruitment Manager job responsibilities include:
Leading the recruitment process
Sourcing new employees, coordinating interviews and negotiating contracts with recruits
Leading recruitment advertising campaigns to raise awareness of potential jobs
Controlling applications received for each job advert and selecting which applicants are suitable
Liaising with hiring managers and recruiters to discuss the progress of recruitment activities
Writing reports on recruitment activity, such as advertising costs and hiring manager timescales for completion
Keeping up to date with staffing needs in line with organisational goals or business plans and arranging interviews between managers and applicants to determine whether individuals are suitable for certain positions
Maintaining up-to-date records of all employees recruited by a business - these could be stored in special spreadsheets or databases, explicitly designed for tracking the success rates of recruitment advertisements or monitoring staffing levels across different departments
What technology does a Recruitment Manager use?
A Recruitment Manager uses technology to support their team in carrying out regular tasks, such as sending emails to potential jobseekers about the availability of specific jobs or filling in reports on recruitment activity. A manager might also use software or specialised databases to organise details of applicants who have applied for particular roles.
What does a Recruitment Manager do on a regular day?
On a regular day, you may:
Review the number of applicants for a role and decide which candidates should move forward in the recruitment process
Complete online advertisements for jobs or set up interviews with prospective employees
Respond to emails from applicants
Check the progress of recruitment activities and report on hiring manager timescales as required
Work with hiring managers to determine whether an individual is suitable for a particular role
What are the common requirements in a Recruitment Manager JD?
The specific requirements in a Recruitment Manager job description will differ depending on the organisation and its industry. With that said, here are some of the standard requirements:
Public relations and communication skills: You will often need to liaise with hiring managers on a day-to-day basis, as well as communicate effectively and diplomatically with potential employees.


Decision-making skills: As a manager, each decision you make can affect the success or failure of your business. You might also need to be decisive to meet recruitment deadlines, such as planning which applicants should progress through the process.


Staff management: You are responsible for coordinating many different activities on a daily basis and must manage the people carrying out these tasks - this could include hiring new staff or overseeing their work daily.


Analytical skills: You need to track the success rates of advertisements and monitor the number of hires made, so working with numbers on a frequent basis is a vital part of this role.


Computer literacy: You may need to use a range of computer programs and systems, including databases for storing recruitment data or software for creating advertisements.
Search for jobs
Find permanent, temporary or contract jobs with Hays.
---
Government and public sector roles available through Hays.
---
We can provide you with fast, easy access to job opportunities.
---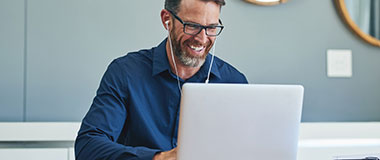 Career Advice
View templates and tips to help you start your job search journey.
---
Access expert advice for all stages of the job hunting process.
---
Master the art of job interviews with helpful articles and tips.
---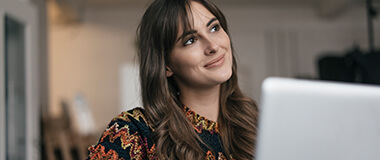 Tools & Resources
Simplify your job search by setting up a Hays job alert.
---
Find out if you're earning the salary you deserve.
---
Sign up to get expert career advice delivered to your inbox.
---
Recruitment Manager | Promo Block
About Recruitment Manager jobs
Find Recruitment Manager jobs | Promo Block
Where can I find Recruitment Manager jobs in Australia?
HR administrator Related Areas of Expertise | Promo Box