HR Administrator | Main Region
HR Administrator jobs in Australia

Improving work environments and creating a business culture
From onboarding and settling new hires to implementing human resource compliance requirements for existing employees, an HR Administrator is at the core of all business work cultures.
Are you a seasoned HR professional who enjoys supporting employees throughout all stages of their work life cycle? Are you excited about opportunities to screen, hire and onboard recruits?
It sounds like your talent is much needed in the HR space. Let us help you find the perfect role for your skills.
Find my next HR Administrator job in Australia
If you have a track record of providing first-level guidance to managers, staff members and new credits on HR policies and processes, we want to hear from you. HR policies need to be implemented consistently and precisely in order to have a positive effect on a business work culture. As a result, talented and experienced HR Administrators like you are in high demand.
Your HR Administrator job questions, answered
What does an HR Administrator do?
An HR Administrator is responsible for overseeing and implementing policies around recruitment processes, payroll management, benefits administration, performance appraisal reports and disciplinary procedures.
What skills does an HR Administrator need to have?
Skills an HR Administrator needs to have include:
​​​​​​An HR Administrator needs excellent problem-solving skills in order to support managers and staff members with their HR-related queries. They must also have strong attention to detail and be able to work in a fast-paced environment.
What qualifications does an HR Administrator need to have?
Qualifications an HR Administrator needs to have include:
Certificate IV qualifications in Human Resource Management or related fields
A sound knowledge of employment law and requirements for employees, including all relevant policies and procedures
Strong interpersonal skills
Flexibility with regard to working hours
An organised approach to all work and tasks
What is an HR Administrator's job description?
Screening resumes and CVs before recruiting new employees
Liaising with internal staff to ensure all human resource needs are met
Training new employees via onboarding programs
Liaising with external agencies on administrative matters such as insurance coverage or visa applications
Ensuring legal compliance in business HR operations
Maintaining employee records through effective filing systems
Providing general HR support
Posting and distributing information about new jobs
Performing general ad hoc and administrative tasks
Processing and recording HR documents in internal databases on relevant employee information
Analysing regular HR metrics
Completing business objectives with the team at the HR department
Communicating with external partners such as recruitment agencies when hiring new employees
Are there lots of HR Administrator jobs available right now?
There are lots of HR Administrator jobs available in Australia right now. HR Administrators are always in high demand due to their integral role in business processes and procedures.
What is the career path of an HR Administrator?
What is the salary of an HR Administrator in Australia?
What technical and soft skills does an HR Administrator need?
What type of employers hire HR Administrators?
A variety of employers hire HR Administrators. Some employers include:
Local government
Government organisations
Private education establishments
Human resource departments within companies across all industries
What technologies do HR Administrators use?
In addition, HR Administrators will often have access to CRM solutions from specialist human resource software providers. These CRM systems provide the big picture of an organisation through employee, manager and job role information.
It is important that skilled HR Administrators can effectively communicate with a range of businesses to ensure they are getting the information they need to do their job well. For this reason, it is useful for them to be familiar with standard business applications such as email and document management systems.
How to become an HR Administrator in Australia?
To become an HR Administrator in Australia, a relevant qualification is often required. Recruitment experience is also desirable.
Other qualifications such as diplomas and certificates can also provide a stepping stone into this role or support career advancement within this field.
Search for jobs
Find permanent, temporary or contract jobs with Hays.
---
Government and public sector roles available through Hays.
---
We can provide you with fast, easy access to job opportunities.
---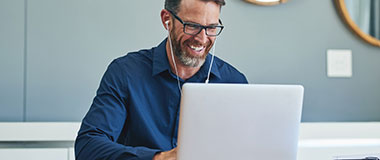 Career Advice
View templates and tips to help you start your job search journey.
---
Access expert advice for all stages of the job hunting process.
---
Master the art of job interviews with helpful articles and tips.
---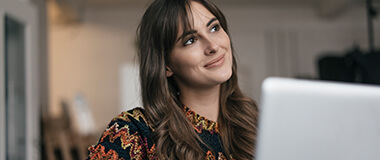 Tools & Resources
Simplify your job search by setting up a Hays job alert.
---
Find out if you're earning the salary you deserve.
---
Sign up to get expert career advice delivered to your inbox.
---
HR Administrator | Promo Block
About HR Administrator jobs
HR Administrator insights RH menu
Where can I find HR Administrator jobs in Australia?
HR administrator Related Areas of Expertise | Promo Box