Laboratory Technician | Job Page
Laboratory Technician Jobs in Australia


What does a Laboratory Technician do?
A Laboratory Technician prepares and tests mining samples using specialised equipment. You will be required to analyse iron ore and other base metals using a series of chemical and physical tests. Calibrating and maintaining laboratory equipment along with recording data are among other critical parts of the role.
What skills does a Laboratory Technician need to have?
A strong focus on safety and accuracy must be maintained across all facets of the role. It is necessary to have a great attention to detail across all aspects including a methodical approach when preparing and testing samples. A process-driven mindset, excellent time management, and sound communication are among the skills required to effectively complete the job requirements. Preparation, testing, and reporting are the three main areas that a Laboratory Technician must excel in.
Preparation
Establishing a stable working environment and efficient processes are essential. A Laboratory Technician needs to have a comprehensive understanding of mining operations and procedures. The laboratory must be set up and maintained in accordance with site, industry, and legislative guidelines. Sound communication with key stakeholders including the maintenance team and processing operators is necessary to collect the necessary materials that are to be tested.
Testing
As a Laboratory Technician proficient use of laboratory equipment, testing procedures and methods are required. A great attention to detail and good time management are also considered valuable skills. Manual handling tasks such as sorting, drying, weighing, pulverising, crushing, and milling must be completed using the relevant laboratory equipment. Those with experience using shaking tables, a variety of mills, rotary kilns, flotation devices and magnetic separators will be well-positioned. These tasks are to be completed in a timely manner while following all set procedures to meet QA/QC quality standards.
Reporting
A key component of the role is entering the data in the LIMS and providing detailed reports to key stakeholders. Effective use of LIMS software ensures effective quality control, efficiency optimisation, accuracy, and compliance with all safety standards. A high degree of precision and accuracy is paramount during this process. Reports must include all specific details and be presented in a clear and concise manner. They should also include recommendations that help improve operational efficiency, enhance safety standards, and reduce costs where possible.
Laboratory Technician job responsibilities
​​​​​​Collect samples and analyse them using chemical and physical laboratory tests
Prepare the samples for testing by weighing, drying, crushing and pulverising
Complete Atomic Absorption processes to read metal concentrations
Operate mills, crushers and splitters
Enter data using LIMS and report findings to stakeholders
Set up, clean and maintain laboratory equipment including automated machinery
Perform accurate analysis and meet set deadlines
Implement QA/QC systems to ensure quality standards are met
Follow safety procedures in accordance with relevant guidelines and report any safety incidents or identified hazards
Manual handling of 10 - 20 kilo sample bags
Support other departments – operations, maintenance, and geology etc.
Maintain stock levels of chemicals
Skills and experience employers are looking for
A Certificate IV in Laboratory Techniques and previous experience in the mining sector are desirable. There are also several core and technical skills that employers will consider. They include:
Core Skills
Great attention to detail
Strong communication skills
Excellent time management and organisational skills
Technical Skills
High level of competency using LIMS software
Experience in completing Atomic Absorption processes
Proficient use of laboratory equipment
Core Skills
The ability to follow set procedures and good attention to detail must be at the forefront for a Laboratory Technician. This mindset is important in all aspects of the role including laboratory preparation, collection, testing, and reporting. Employers are placing great significance on safety and analytical accuracy. This is particularly the case when testing materials and entering data into the LIMS.
There is an increasing demand for Laboratory Technicians who possess strong communication skills. The role requires you to deal with multiple stakeholders including management, contractors, maintenance crews, and operational staff. You must be able to coordinate with the relevant departments to ensure optimal efficiency while complying with all safety standards and regulations.
Being equipped with good time-management and organisational skills is highly beneficial. These skills will help you develop effective working relationships throughout the organisation while meeting all deadlines. There is an expectation from employers that a Laboratory Technician can multitask and prioritise accordingly. Those who can display strength in these areas will in a favourable position.
Technical Skills
Employers rely heavily on rely on laboratory testing to verify the quality of their end products. As a result, Laboratory Information Management Systems (LIMS) play a pivotal part as they deliver automation, scalability, and reliability. The system brings together different aspects of the mining process including laboratory, production, and management. Previous experience using LIMS software should be specified in your resume.
Laboratory Technicians will conduct various testing methods including Atomic Absorption. This is a priority for many employers as it determines the concentration of specific minerals in a sample. The low-cost, simplicity, and robustness of the method highlight its importance. Proficient use of any laboratory equipment should also be noted. This may include LM5s and LM2 pulverisers along with autonomous/robotic lab equipment.
What type of employers hire a Laboratory Technician?
Mining – Laboratory Technicians in the mining sector have a particular set of skills that are in high demand. They play a pivotal part in mining and bring together key components of the process. Previous experience preferred with relocation or working a FIFO roster attached to most roles being offered.
Laboratory Technician qualifications
Certificate IV in Laboratory Techniques
Previous laboratory experience
Atomic Absorption and Pulverising and Leach is essential
Manual C class driver's license
Experience using LIMS is desirable.
How much does a Laboratory Technician earn?
The mining industry can be very lucrative for a Laboratory Technician but will require a willingness to relocate or travel to mining areas in remote locations. For our latest guide on typical earnings as a Laboratory Technician, please refer to our
Hays Salary Guide
.
How to become a Laboratory Technician in Australia
​​​​​​Certificate IV in Laboratory Techniques, Certificate III in Laboratory Skills or comparable.
Laboratory experience, especially in a mining operation.
Focus on a great attention to detail and time management skills. Employers in the mining view these core skills as essential.
High level of competency using LIMS.
Experience with Atomic Absorption and Pulverising and Leach is advantageous.
Improve your computer skills and learn how to use autonomous/robotic laboratory equipment.
Search for jobs
Find permanent, temporary or contract jobs with Hays.
---
Government and public sector roles available through Hays.
---
We can provide you with fast, easy access to job opportunities.
---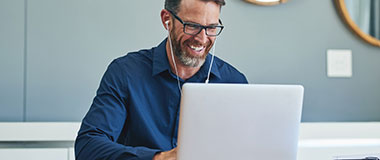 Career Advice
View templates and tips to help you start your job search journey.
---
Access expert advice for all stages of the job hunting process.
---
Master the art of job interviews with helpful articles and tips.
---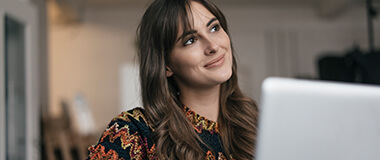 Tools & Resources
Simplify your job search by setting up a Hays job alert.
---
Find out if you're earning the salary you deserve.
---
Sign up to get expert career advice delivered to your inbox.
---
Laboratory Technician jobs LH City Search
Laboratory Technician jobs in Australia
Related Mining jobs | RH Menu
Related Resources & Mining Jobs