Project Engineer jobs in Australia | Main Region
Project Engineer jobs in Australia


What does a Project Engineer do?
A Project Engineer is responsible for coordinating mining projects from an engineering perspective with a focus on safety, schedule, costs, and quality. You will provide technical support to other key stakeholders such as the mining operations team throughout the duration of the mining project.
What skills does a Project Engineer need to have?
The core skills required by a Project Engineer will be utilised across three facets of the role – planning, consulting and reporting. It will be essential for you to possess a great attention to detail in the initial planning phase. They can be extremely beneficial for numerous tasks including any design or planning relating to the mine, conducting risk assessments, or calculating budget constraints. The ability to multi-task along with excellent organisational and time-management skills are also useful in what is a time-sensitive position. Finally, you will be having daily correspondence with key stakeholders including management and operations which further emphasises the need for strong communications skills.
Planning
A Project Engineer must display a high attention to detail, especially with respect to productivity and safety. The Project Engineer, in conjunction with other key stakeholders, will be responsible for ensuring that all safety procedures and statutory regulations are adhered to. Competence in design and planning are critical as they allow the Project Engineer to determine if schedules, budgets, quality, and safety factors are all accounted for. Any failure to display due diligence in any of these areas could cause unnecessary delays and have a significant impact on productivity levels.
Consulting
Extensive knowledge, sound communication, and good organisational skills are valuable during this phase of the role. You will be required to consult with several other teams such as operations, , maintenance, design, contractors, management, and other external parties. Mining projects require a combination of technical and managerial expertise. The Project Engineer is seen as the link between the two and highlights the importance of establishing collaborative working relationships. Strength in this area will allow you to meet all deadlines and successfully manage multiple projects.
Reporting
There is a requirement to provide feedback and recommendations throughout the entirety of the project. Initially this will relate to the business case, project costs, schedule of work, estimates, and risk assessment. Once it is determined that the project is viable , you are to conduct or oversee all aspects of engineering work including planning, design, scheduling, equipment selection, the construction/execution of work, commissioning and handover to the operational team.. Details regarding the above should be effectively reported and presented to all relevant stakeholders including management.
Project Engineer job responsibilities
Manage the coordination of the mining project between the relevant stakeholders and ensure that key factors such as budget, timelines, safety and quality are met
Support operations team with feedback on engineering, design, plans or technical requests
Maintain compliance with site safety procedures and adhere to statutory regulations
Conduct risk management procedures and monitor performance targets against operational costs
Ensure that there is a return of investment for all planned projects. All projects should improve efficiencies which in turn increases production
Manage and liaise with contractors and other key stakeholders
Analyse data and provide performance and cost expenditure reports to management
Implement design works using a software package such as Deswik
Assist in commercial negotiations with external stakeholders
Skills and experience employers are looking for
You will need a Bachelor's Degree in Engineering specialising in Electrical, Mechanical, Civil, Structural or Mining Engineering. Mining experience is a key consideration for employers who will also look for the presence of the following core and technical skills:
Core Skills
Great attention to detail
Strong communication skills
Ability to multi-task
Excellent organisational and time management skills
Technical Skills
Project Management
Engineering
IT skills
Proficient use of mining-related computer software
Core Skills
It is essential for a Project Engineer to possess a great attention to detail. This is to be applied across multiple facets of the job including planning, consulting, and reporting. The information and recommendations provided by a Project Engineer are used to make significant business decisions. As a result, a high level of accuracy must be maintained throughout. Employers have specifically noted this to be the case with respect to budgets and scheduling. Those with the ability to maintain maximum productivity levels within operational cost restraints will be looked at favourably.

Being able to utilise and maintain communication using multiple mediums is paramount. This includes verbal, written, and visual forms of communication. A Project Engineer must manage all aspects of engineering including planning, design,scheduling, construction and commissioning. This may involve dialogue with operational teams or detailed reports providing critical information and recommendations to management. You should be able to determine the most appropriate method in which effective communication is to be accomplished.

The benefit of strong communication extends further and is closely related to organisational skills. Employers have highlighted the need to build effective collaborative working relationships with teams across all areas of an organisation. A thorough understanding of the mining organisational structure and operations will allow you to manage multiple projects simultaneously. This is synonymous with time-management and will allow you to achieve the desired productivity objectives.
Technical Skills
Basic computer skills are considered a necessity. There is an expectation that a Project Engineer will be proficient with respect to Microsoft Office Suite. This includes Word, Excel, and MS Project. Most sites will also utilise specific computer software relating to mining or project management. This may include SAP, Deswick, CAD, or Scheduler. Competence using any of this software or comparable systems should be specifically noted in your resume. With technology paying a pivotal role in the future of mining, this is seen as an area where skills will need to be continuously enhanced.
What type of employers hire a Project Engineer?
Mining – Productivity and operational efficiency are highly valued in the mining sector. Consequently, there is an abundance of job opportunities for Project Engineers offering very generous salary packages. Previous experience within the mining sector is preferred and in many instances a prerequisite.

Engineering Consultancy Firms – There are a substantial amount of Project Engineer roles available on a consultancy basis. It is not uncommon for mining companies to employ the services of engineering consultancy firms. These job opportunities are in many instances suitable for Project Engineers who specialise in specific areas such as operational assistance, scheduling, or finance (budgets and costing).
Project Engineer qualifications
Bachelor's degree in Engineering (Specialising in Electrical, Mechanical, Civil, Structural or Mining)
Manual C class driver's licence
Experience with mining software packages such as SAP or Deswik
How much does a Project Engineer earn?
The mining industry is among the most lucrative for qualified Project Engineers. Extensive experience, relocation to popular mining regions such as Western Australia, Queensland, and the Northern Territory. FIFO rosters are also common throughout the roles being offered. For our latest guide on typical earnings as a Project Engineer, please refer to our Hays Salary Guide.
How to become a Project Engineer in Australia
Bachelor's degree in Engineering (specialising in Electrical, Mechanical, Civil, Structural or Mining).
2-5 years' experience as a Project Engineer in a mining/mineral processing or similar environment.
Experience with mining software packages such as SAP or Deswik.
Focus on communication skills and a great attention to detail. Employers view these core skills favourably.
Improve skills relating to scheduling, budgeting, and project management.
Strong knowledge of the Mines Safety and Inspection Act & Regulations.
Search for jobs
Find permanent, temporary or contract jobs with Hays.
---
Government and public sector roles available through Hays.
---
We can provide you with fast, easy access to job opportunities.
---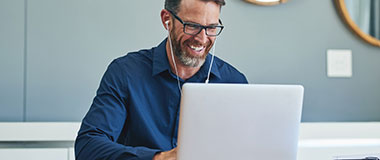 Career Advice
View templates and tips to help you start your job search journey.
---
Access expert advice for all stages of the job hunting process.
---
Master the art of job interviews with helpful articles and tips.
---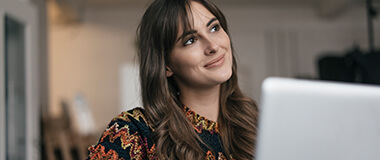 Tools & Resources
Simplify your job search by setting up a Hays job alert.
---
Find out if you're earning the salary you deserve.
---
Sign up to get expert career advice delivered to your inbox.
---
Search Project Engineer Jobs | RH Promo Block
Project Engineer jobs in Australia
Related Mining jobs | RH Menu
Related Resources & Mining Jobs