Geotechnical Engineer jobs in Australia | Main Region
Geotechnical Engineer jobs in Australia


What does a Geotechnical Engineer do?
A Geotechnical Engineer provide ground engineering support to achieve mine production targets and identify opportunities to improve geotechnical aspects of the mine design. This includes conducting risk assessments and investigations into rock mass characteristics to support the design and stability of open pits and underground mines. During this process, a Geotechnical Engineer will look to improve the safety and efficiency of mine operations.
What skills does a Geotechnical Engineer need to have?
The importance of a Geotechnical Engineer in mining cannot be underestimated. They are responsible for ensuring the safety of the mine by providing geotechnical stability, operational support, and risk management. Exceptional knowledge of mathematics and science along with good written and verbal communication skills are essential to effectively carry out all job responsibilities. These are to be utilised across three key areas – research, investigation, and reporting.
Research
A great attention to detail is required during the research phase. A Geotechnical Engineer must carefully analyse detailed maps and plans relating to the geology and construction of the mining site. This is to be supported by a thorough geotechnical investigation program that will outline the actions that are to be undertaken during the next phase.
Investigation
A Geotechnical Engineer will need to display sound communication and excellent problem-solving skills to effectively complete investigation of relevant aspects. During this process, a Geotechnical Engineer will need to coordinate with several stakeholders to provide support and training where necessary. Where required you will need to conduct geotechnical inspections relating to open pit, underground, dumps, stockpiles, and tailing dams. This extends further to the collection and analysis of geotechnical data that will be used to address excavation design, planning, and any geological or operational issues.
Reporting
This is a critical part of the role and in many circumstances the area where outstanding Geotechnical Engineers stand out. A geotechnical report should address key elements including the objective, test procedures and results, analysis, conclusions, and recommendations. It should be supported by a risk assessment, project schedule, and any relevant diagrams. Reports are to be compiled with consideration to company objective while complying with any statutory and industry standards and regulations. Those with experience compiling geotechnical reports will be viewed upon favourably.
Geotechnical Engineer job responsibilities
Provide support and assistance to the operations team in the form of mine planning, design, drawings and mapping
Conduct site inspections and update risk assessments in regards to geotechnical hazards associated with open pits and underground mining
Analyse rock mass classification and conduct slope and soil stability assessments
Work with other engineers and geologists to deliver projects on time and within budget provisions
Communicate with underground staff about any geotechnical or ground control issues which have been identified post-blast and modify the initial mine design
Manage quality control and quality assurance systems
Utilise mine design software packages to assist with mine planning
Adhere to relevant state regulatory legislation
Maintain compliance with site safety systems and procedures
Develop and implement standards and procedures with respect to key aspects including slope and mine infrastructure
Skills and experience employers are looking for
You will need a Bachelor's Degree in Geotechnical Engineering or equivalent. This may include tertiary qualifications relating to mining engineering, geology, or geomechanics. Prior mining experience in a geotechnical capacity is advantageous with employers paying particular attention to the following core and technical skills:
Core Skills
Great attention to detail
Strong communication skills
Excellent problem-solving skills
Technical Skills
Computer skills including competence using geotechnical systems
Experience in rock mass characterisation and development of digital models
Core Skills
It is essential for a Geotechnical Engineer to possess a great attention to detail. This is to be applied across multiple facets of the job including research, investigation, and reporting. Conducting slope and soil stability assessments, examining mine construction plans, and compiling detailed reports all require a high level of attention.
Employers have made specific note of the benefits that sound communication skills provide. As a pivotal member in the mining process, a significant number of other departments rely on the findings and recommendations of a Geotechnical Engineer. Designs, plans, procedures, and recommendations should be both clear and concise. There is also an expectation from employers that you will be able to communicate all information to relevant stakeholders and provide ongoing support where required.
Excellent problem-solving skills will help you make time-effective and informed decisions about drill sites and upcoming mining projects. You will be working in a high-pressure environment with key stakeholders looking for a quick response to identified safety issues. Safety is paramount in the mining industry. Employers expect Geotechnical Engineers to prevent unnecessary delays and loss of production without compromising safety. Any prior experience developing safety processes and procedures should be noted in your resume.
Technical Skills
As a Geotechnical Engineer you will need to have a certain level of computer skills. Proficient use of basic software such as MS Office Suite is assumed with those who have experience using geotechnical software to be in a position of benefit. Proficiency using specific software such as Deswik, Rocscience, mXrap, Map3D or comparable could be considered as valuable by a substantial number of employers.
Similarly, employers expect you to have the technical skills required to perform rock mass classifications and be able to develop digital models of the mining infrastructure. Any specific abilities relating to other areas such support, design, and terrain stability will result in additional job opportunities.
What type of employers hire a Geotechnical Engineer?
Mining – Geotechnical Engineers have a major influence in the safety and progression of planning mining projects. As a result, they are in high demand in the mining sector which subsequently offers lucrative salary packages. Previous experience within the mining sector is preferred and in many instances a prerequisite.
Engineering Consultancy Firms – There are a substantial amount of Geotechnical Engineer roles available on a consultancy basis. It is not uncommon for mining companies to employ the services of engineering consultancy firms. These job opportunities are in many instances suitable for Geotechnical Engineers with specific qualifications and experience.
Geotechnical Engineer qualifications
Bachelor's degree in Geotechnical Engineering or equivalent
Manual C class driver's licence
Experience with Geotechnical Engineering software such as Deswik and Rocscience
How much does a Geotechnical Engineer earn?
The mining sector provides a substantial amount of Geotechnical Engineer jobs with highly rewarding salaries. A willingness to relocate to remote mining areas and work on a FIFO roster are likely requirements. For our latest guide on typical earnings as a Geotechnical Engineer, please refer to our
Hays Salary Guide
.
How to become a Geotechnical Engineer in Australia
Bachelor's degree in Geotechnical Engineering or equivalent.
Two or more years' experience as a Geotechnical Engineer in a mining capacity.
Experience with geotechnical software packages such as Deswik and Rocscience.
Focus on problem-solving skills and possessing a great attention to detail. Employers view these core skills favourably
Ability to conduct fieldwork including rock and soil sampling.
Comprehensive knowledge of the Mines Safety and Inspection Act & Regulations.
Expand your knowledge with respect to design and modelling.
Search for jobs
Find permanent, temporary or contract jobs with Hays.
---
Government and public sector roles available through Hays.
---
We can provide you with fast, easy access to job opportunities.
---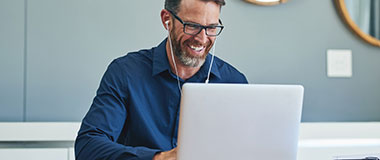 Career Advice
View templates and tips to help you start your job search journey.
---
Access expert advice for all stages of the job hunting process.
---
Master the art of job interviews with helpful articles and tips.
---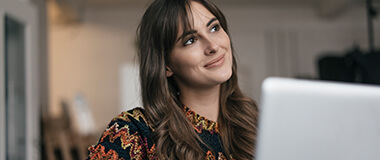 Tools & Resources
Simplify your job search by setting up a Hays job alert.
---
Find out if you're earning the salary you deserve.
---
Sign up to get expert career advice delivered to your inbox.
---
Search Geotechnical Engineer Jobs | RH Promo Block
Geotechnical Engineer jobs in Australia
Related Mining jobs | RH Menu
Related Resources & Mining Jobs