Surveyor jobs in Australia | Main Region
Surveyor jobs in Australia

What does a Surveyor do?
A Surveyor assesses the design, viability, and safety of potential mining sites. This is achieved using surveying equipment and technology such as laser scanners, GPS equipment, drones, total stations, and GIS. A Surveyor must also ensure that there is efficient extraction of mineral deposits and determine the future sustainability of the mine based on profitability and environmental factors.
What skills does a Surveyor need to have?
Complying with WHS guidelines and statutory mine survey regulations should be at forefront of a Surveyor's mindset. A Surveyor must be able to conduct a thorough risk assessment and field stakeout when assessing potential mining sites. There is also an expectation that the Surveyor will present critical data including mappings in a clear and concise manner to relevant parties. Excellent communication skills, attention to detail, and ability to solve problems are required throughout the role. These skills are applied when conducting risk assessment, planning mining sites, and analysing their sustainability.
Risk Assessment
Using the applicable tools and technology, a Surveyor will plan and design the safest methods for upcoming mining activity. This includes detailed mappings and dimensions of the mining structure to ensure it meets the statutory mine survey regulations. A great attention to detail and critical thinking is vital throughout this process as there are significant potential dangers with respect to the work environment. Due diligence is non-negotiable when it comes to safety and a comprehensive understanding of WHS guidelines and applicable safety regulations is essential. Proficiency in the use of laser scanners, GPS, Microdrones and Trimble total stations will assist in the production of a detailed risk assessment.
Planning
Once the risk assessment has been completed, a plan will be generated by the Surveyor to be passed onto both management and the production team who will be working in the mines. The Surveyor will have surveyed the designed drill holes to ensure they meet the safety standards and recorded accurate measurements for the upcoming mining operations. You will then present the mine mappings and the plan in a clear and concise manner which will require strong communication skills. You will also be responsible for the design of emergency maps and measuring the ventilation of the mine during the risk assessment phase.
Analysis
During the analysis phase, the surveyor must decide on the long-term viability of a mine, conduct valuations of mineral deposits, and make decisions about mining procedures. You will need to determine the ROI of keeping a mine open and if it is feasible to remove the remaining material. It will also be up to the Surveyor to determine the viability of a mine based on environmental and other risk factors. In most cases, the Surveyor will also help to restore the sites once the minerals have been extracted. Excellent problem-solving skills will help a Surveyor make accurate assessments and provide the information to key stakeholders who can then make informed decisions.
Surveyor job responsibilities
Carry out mining survey requirements and risk assessments on potential mining sites
Survey drill holes, high walls, stopes and other completed work
Measure underground excavations and the volume of material to be moved
Conduct valuations of mineral deposits
Ensure the mine is compliant and meets statutory mine survey requirements
Manage and update mine, accident and statutory plans
Deliver accurate 3D geographical and mine data to management and the mine production team
Produce mine site maps using a Geographic Information System
Calibrate machine guidance systems
Operate surveying equipment including laser scanner, GPS equipment, drones and total stations
Adhere to Work Health and Safety guidelines as regulated by states and territories
Prepare and submit data and tonnage reports
Skills and experience employers are looking for
Depending on the state or territory in which you will be working, you will need to be a Registered Mining Surveyor or an Authorised Mine Surveyor. Employers will also be looking for the following core and technical skills when applying for a job as a mining Surveyor.
Core Skills
Great attention to detail
Strong communication skills
Excellent problem-solving skills
Technical Skills
High level of competency using Surveying equipment
Produce site maps using GIS
Build 3D models using CAD software
Core Skills
It is critical for a Surveyor to possess a great attention to detail when producing detailed mappings and models of the mining site. This will ensure a thorough risk assessment has been carried out and prevent any unnecessary issues from arising in critical latter stages. This attitude towards attention to detail should also be carried forward into the planning phase where you will report your findings to management and the production team.
The level of responsibility attached to the role of a Surveyor is significant which highlights the importance of effective communication. This applies to internal and external communication with fellow employees, management, and external parties. Moreover, a Surveyor must be able to display these skills through verbal communication but also and non-verbal. The latter includes any safety recommendations around a potential mining site which should be clear and definitive. All team members need to be able to understand the plan and specific details from start to finish.
Excellent problem-solving skills will help a Surveyor make informed decisions about the sustainability of the mine. Employers expect the Surveyor to provide them with the details required to make informed decisions about the ongoing profitability of a mine versus any risk or environmental implications. Prior experience in this area will not be overlooked.
Technical Skills
A Surveyor must possess the ability to use various forms of surveying equipment including laser scanners, GPS, drones, and total stations. Employers are looking for Surveyors who are competent in machine control, total station use, road and ramp set out, high wall surveying, and stockpile monitoring. Any experience with respect to the above should be included in your resume.
Similarly, employers expect a Surveyor to have the skills required to produce mine site maps. You will highlight mine structures and deposit layers using Geographic Information Systems. They should include specific details regarding co-ordinates, quarry operations, and underground operations.
Those who possess strong computer skills including proficient use of mining and construction CAD software will be well positioned. Employers recognise the ability to utilise design software to create 3D models of mining structures as a genuine asset. Ability to do so should be highlighted in your resume.
What type of employers hire a Surveyor?
Mining – The mining industry is extremely lucrative for Surveyors who possess the requisite skills and experience. Apart from graduate program and assistant roles, prior industry experience is essential.
Production Contractors – There are mine Surveyor job opportunities working for production contractors. These roles are excellent for those who have extensive experience or Surveyors who are interested in expanding their knowledge through exposure to a variety of mining environments.
Surveyor qualifications
​​​​​Registration to work as a Surveyor
Bachelor's degree on Advance Diploma in Surveying
Manual C class driver's license
Experience with surveying equipment such as GPS and drones
How much does a Surveyor earn?
Surveyor pay and salary packages are very lucrative in the mining sector. A substantial amount of Surveyor roles require moving to popular remote mining areas such as Western Australia and working with a FIFO roster. For our latest guide on typical earnings as Surveyor, please refer to our Hays Salary Guide.
How to become a Surveyor in Australia
​​​​​Bachelor's degree or Advance Diploma in Surveying.
Registration to work as a Surveyor in respective state or territory.
A graduate program is a fantastic way to develop the requisite skills.
Gain experience with surveying equipment such as laser scanners, Trimble GPS, and total stations.
Focus on your problem-solving skills and an attention to detail. Employers view these core skills favourably.
As part of your career progression, consider a position as an assistant Surveyor.
Further enhance your skills by becoming proficient in using mapping tools, building 3D models, and emerging computer software.
Search for jobs
Find permanent, temporary or contract jobs with Hays.
---
Government and public sector roles available through Hays.
---
We can provide you with fast, easy access to job opportunities.
---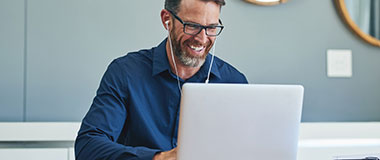 Career Advice
View templates and tips to help you start your job search journey.
---
Access expert advice for all stages of the job hunting process.
---
Master the art of job interviews with helpful articles and tips.
---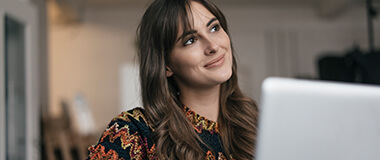 Tools & Resources
Simplify your job search by setting up a Hays job alert.
---
Find out if you're earning the salary you deserve.
---
Sign up to get expert career advice delivered to your inbox.
---
Search Surveyor Jobs | RH Promo Block
Surveyor jobs in Australia
Related Mining jobs | RH Menu
Related Resources & Mining Jobs