Boliermaker jobs in Australia | Main Region
Boilermaker jobs in Australia


What does a Boilermaker do?
A Boilermaker builds, installs, maintains, and repairs boilers, tanks, large containers, vats and other steel and metal structures.
What skills does a Boilermaker need to have?
The fundamentals of a Boilermaker are a combination of engineering and welding. These skills are broken down into multiple disciplines including construction, installation, maintenance and repair of a boiler or other structures which a Boilermaker is working on.
Construction/Installation
The ability to effectively read plans, blueprints and drawing is an essential skill for a Boilermaker. Effectively determining the job requirements, including the dimensions of the parts to be installed, is critical. A strong attention to detail ensures that all required specifications are met, and any problems are identified in a timely manner. Welding is considered as a key component of the role. There is an expectation that a Boilermaker will be competent with several welding techniques including arc, MIG and TIG welding. Proficient use of flame torches and welding equipment to cut, mould and weld boilers or assemble the metal parts of a structure is expected.
Maintenance
As the structures manufactured by a Boilermaker have an extended lifespan, maintenance is an important part of the job. It is here where the Boilermaker must be able to adequately clean boilers using scrapers, wire brushes and cleaning products to clean vats and remove any residue. In many instances these containers store liquids such as gas, oil, or dangerous chemicals. This emphasises the importance of identifying corrosion or leaks as they may result in spillage or explosions. Moreover, a Boilermaker is expected to have a high level of safety awareness and consistently follow all safety guidelines.
Repairs The final discipline of Boilermaking requires a methodical approach and excellent problem-solving skills. Some of the faults that will need to be repaired may relate to gas pressure and flow issues, flue blockages, electrical connections and seals that are not intact, and any other safety issues with the boiler or related structures.
Boilermaker job responsibilities
Read blueprints/plans for the specifications of the job, including position and dimensions of the parts to be assembled or repaired
Install, maintain and repair boilers, tanks, large containers, vessels and vats
Cut, mould and weld metal/steel to fix faults, and weld and bolt parts of the structure together
Competence in arc, MIG and TIG welding
Clean boilers, vats, and boiler furnaces
Use hand tools, flame torches and other machinery to shape, cut and weld sections of metal
Identify problems and solve them in a timely manner
Adhere to WHS policies and procedures
Skills and experience employers are looking for
A Certificate III or IV in Engineering (Fabrication Trade) along with an apprenticeship are the minimum requirements to be recognised as a qualified Boilermaker. Employers also find it beneficial to possess the following core and technical skills:
Core Skills
Logical and analytical thinker
Excellent problem solving skills
Strong attention to detail
Technical Skills
Use hand tools, flame torches and other welding equipment to cut, mould and weld sections of metal together
Proficient in using MIG and TIG welders
Core Skills
Employers are looking for Boilermakers who possess the ability to work in a logical and analytical manner when it comes to the disciplines of construction, installation, maintenance, and repair. This mindset is established from having a clear understanding of the task at hand after reading the blueprints, organising, and preparing the required tools in a methodical way. Employers have noted that this provides the ideal foundation to carry out the fabrication process.
Those who can display excellent problem-solving skills will be looked upon favourably, especially in roles that focus on maintenance and repair. Many Boilermaker jobs are in large factories and plants which increases the importance of avoiding any unnecessary downtime. Bring able to quickly identify gas pressure and flow issues, flue blockages, detached electrical connections or broken seals are considered an invaluable asset by employers. Any experience or comprehensive knowledge of this should be noted in your resume.
According to employers, a strong attention is said to both increase productivity, reduce the risk of error, and minimise the need for supervision. These are considered beneficial by employers who have noted that in many instances, it is the smallest details which matter most. Finding errors in blue prints and precisely welding components are examples which ensure maximum productivity.
Technical Skills
A Boilermaker must possess a high level of competency working with steel and other metal products. This includes being able to cut, mould, weld, grind, and bolt parts of a structure together. It is expected that these competencies will have been obtained during the completion of a Certificate III in Engineering (Fabrication Trade). It is also assumed that the Boilermaker is experienced in the use of hand tools, flame torches and other welding equipment.
Proficiency in welding techniques should be listed as they are a requirement in a large percentage of Boilermaker roles. Experience in the use of MIG and TIG welders is generally expected. There may be additional opportunities for those who are competent in other welding techniques such as resistance welding and solid-state welding.
What type of employers hire a Boilermaker?
Mining – Provides the most lucrative opportunities for Boilermakers. Previous experience with heavy structural steel welding is preferred. Most of this work is in remote areas with most companies using a FIFO roster and require pre-employment medical including drug and alcohol screening.
Construction – A Boilermaker will need to obtain their White Card to work in the construction industry. This could be working for companies that specialise in steel construction or road building equipment. There are substantial opportunities for a Boilermaker within the construction.
Manufacturing – Jobs within the manufacturing industry could be assembling and installing boilermakers for large corporations or it could be the manufacturing and welding of the metal components which make up the parts of the boiler, vat, tanks or containers.
Industrial – There are opportunities available in a significant number of large-scale factories. These are not limited to the fabrication process but also include maintenance and repair roles.
Commercial – A Boilermaker could do a wide variety of jobs within a commercial environment, such as working in shipyards or repair hot water boilers which are used in commercial or home environments.
Boilermaker qualifications
​​​​Certificate III or IV in Engineering (Fabrication Trade)
Driver's licence
Forklift licence
White Card for employment in the construction industry
How much does a Boilermaker earn?
The earning potential for a Boilermaker is largely dependent on the industry and location of the role. Jobs within the mining sector are the most lucrative but are in remote areas. For our latest guide on typical earnings as a Boilermaker, please refer to our
Hays Salary Guide
.
How to become a Boilermaker in Australia​​​​​​
Certificate III or IV in Engineering (Fabrication Trade).
On the job training and hands-on experience is an asset. Whether it is through an apprenticeship or work experience, understanding the different ways to weld such as MIG and TIG is advantageous.
Work on your core skills. Employers are placing significant value on attention to detail and the ability to both identify problems and solve them.
Boilermakers who want to work in the construction industry would benefit from having a White Card, Blue Card and other licences/tickets to operate particular machinery.
High proficiency in power, hand tools and welding equipment, including robotic welding.
Additional certification using advanced welding techniques that may be industry specific.
Search for jobs
Find permanent, temporary or contract jobs with Hays.
---
Government and public sector roles available through Hays.
---
We can provide you with fast, easy access to job opportunities.
---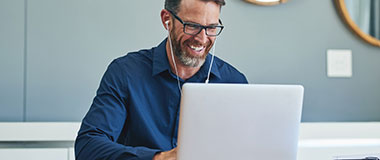 Career Advice
View templates and tips to help you start your job search journey.
---
Access expert advice for all stages of the job hunting process.
---
Master the art of job interviews with helpful articles and tips.
---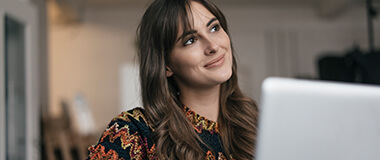 Tools & Resources
Simplify your job search by setting up a Hays job alert.
---
Find out if you're earning the salary you deserve.
---
Sign up to get expert career advice delivered to your inbox.
---
Search Boilermaker Jobs | RH Promo Block
Boilermaker jobs in Australia
Related Mining jobs | RH Menu
Related Resources & Mining Jobs