Electrician jobs in Australia | Main Region
Electrician jobs in Australia


What does an Electrician do?
An Electrician identifies, maintains, and repairs the electrical systems of mining machinery and equipment. You will also be responsible for installing and testing wiring and circuit components to prevent power outages in the mine.
What skills does an Electrician need to have?
Specialist skills are required to work as an Electrician within the mining sector. This is centred around key characteristics of mining including the presence of hazardous materials, heavy machinery, longer shifts, and high voltage equipment. Consequently, a mining Electrician must have a high level of safety awareness and constantly follow all safety guidelines. An Electrician must display a great attention to detail while installing, maintaining, and repairing electrical systems and equipment associated with mines.
Install
As part of any installation process, an Electrician must be able to effectively identify the requirements of the task and conduct a thorough risk assessment. This is achieved by having a comprehensive understanding of electrical system layouts and being able to interpret drawings, diagrams, and blueprints. Working with high voltage systems and equipment requires excellent focus and specific attention to detail. Exceptional problem-solving skills will be beneficial from both a safety perspective, and from a production standpoint. One of the key job responsibilities of an Electrician is to minimise downtime so that mining processes run smoothly and at full capacity.

Maintenance/Diagnosis
Often referred to as the diagnosis phase, this is where an Electrician identifies electrical faults and makes a diagnosis outlining the cause of the fault. An Electrician is also tasked with monitoring and maintaining the power in all functioning areas. This may include supply running from generators or fixed electrical systems along with aspects related to communications and telecommunications. Furthermore, an Electrician is expected to troubleshoot underground equipment and mining vehicles such as electric drive trucks, jumbos, drill rigs, compressors, and pumps. The ability to work effectively with other and excellent communication skills are advantageous during this process.

Repair
An Electrician is responsible for the repair of existing electrical wiring and the installation of new electrical components or systems to replace faults. You will need to be able repair or replace faulty electrical wiring and any other associated parts. In addition to repair work, an Electrician will be required to re-calibrate computer-controlled systems. If replacement is required, an Electrician will be called upon to display the installation skills as set out above. Across all three phases, an Electrician must be reliable, able to maintain alertness, and comply with all safety requirements.
Electrician job responsibilities
Maintain and repair the electrical systems of underground equipment
Plan the layout of any electrical wiring using blueprints and adhering to job specifics
Install and maintain wiring and circuits, ensuring that power is working in the mines at all times
Maintain and troubleshoot underground equipment and mining vehicles such as electric drive trucks, jumbos, drill rigs, compressors and pumps
Monitor power supply quality and ensure that power is running from generators to the plant and on-site mining accommodation
Instrumentation automation and process control
Find electrical faults in a timely fashion when mining equipment or electrical systems breaks down
Perform high voltage switching, electrical fitting and electronics
Adhere to Work, Health and Safety regulations
Ensure emergency electrical systems such as fire alarms are checked and functional
Comply with company policies around safety gear and equipment, and conduct thorough risk assessments before commencing a job
Skills and experience employers are looking for
An Electrician in the mines will require an electrical trade certificate and High Voltage experience for work associated with heavy mining equipment. Employers will also be looking for the following core and technical skills:

Core Skills
A great attention to detail
Excellent problem-solving skills
Strong communication skills
Technical Skills
Identify and diagnose electrical faults and issues with computer-controlled systems and heavy mining equipment
Proficiency using tools and instruments
Core Skills
Employers are placing a premium on Electricians who pay a great attention to detail in all aspects of their work. This could be while interpreting diagrams and blueprints, or while conducting maintenance on valuable equipment. The same applies to safety which is consistently listed as paramount. In what can often be an unpredictable environment, safety procedure must always be adhered to. Proficiency in electrical wiring is assumed, with any experience working with heavy machinery and equipment to be looked at favourably.
Excellent problem-solving skills minimise any unnecessary downtime and maximum productivity. The ability to identify faults, diagnose the problem, and make any necessary repairs in a timely manner is seen as valuable. Details of previous experience working in a high-pressure environment should be mentioned in your resume.
Strong communication skills are considered crucial in a dangerous and volatile work environment like the mines. An Electrician will be working on heavy mining equipment and high voltage systems which have a high risk associated with them. This places additional emphasis on the need to communicate effectively with other personnel to ensure that safety is not compromised.
Technical Skills
An Electrician must possess the ability to identify and diagnose electrical faults with mining equipment and machinery. Experience working with heavy mining equipment such as Komatsu electric drive trucks and drill rigs will be advantageous. Similarly, employers expect an Electrician to have the skills required to install electrical systems. This includes knowledge of circuit breakers, transformers, generators, motors, and mining equipment.
Technological advancements have seen automation progress into the mining industry, but the role of an Electrician is still very prominent. Proficient use of hand tools and relevant diagnostics equipment is expected. Some of the tools that a Mining Electrician will use include pipe and tube benders, voltage indicators, insulation resistance tester and many more.
What type of employers hire an Electrician?
Mining – The mining industry can be very lucrative for an Electrician, particularly in Western Australia and Queensland. Many of these roles are in remote areas with FIFO rosters and 12 hour shift prominent throughout the industry.
Contractors – Rather than working for a mining company, there are job opportunities with contractors who provide mining and industrial electrical services.
Resources and Energy – The skills utilised by Electricians in mining are also transferrable tothe resources and energy sectors. This includes specialist Electrician jobs working in oil refineries, natural gas power stations, and on renewable energy products such as solar power.
Electrician qualifications
Electrical trade certificate
Certificate III in Electrotechnology Electrician
A current Electrical Workers Licence with eligibility to work in the State of your employment
Manual C class driver's license
HV switching ticket
Working at Heights
LVR/CPR
Construction White Card
How much does an Electrician earn?
The mining industry can be very lucrative for an Electrician but will require a willingness to travel or move interstate to live on-site for various time frames. For our latest guide on typical earnings as an Electrician, please refer to our
Hays Salary Guide
.
How to become an Electrician in Australia
Completion of an Electrical trade certificate or Certificate III in Electrotechnology Electrician.
Hands on experience is crucial. Whether it is through an apprenticeship or other form of work experience, take everything in and be willing to learn at every opportunity.
Work on your core and technical skills. Employers are looking for excellent problem solving and a great attention to detail in electrical installation, maintenance and repairs.
Obtaining licenses/tickets – HV switching ticket, Working at Heights, White Card etc.
Proficiency using diagnostic tools will be advantageous.
Search for jobs
Find permanent, temporary or contract jobs with Hays.
---
Government and public sector roles available through Hays.
---
We can provide you with fast, easy access to job opportunities.
---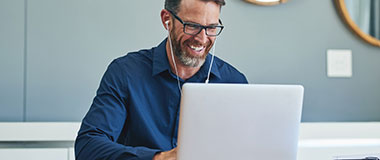 Career Advice
View templates and tips to help you start your job search journey.
---
Access expert advice for all stages of the job hunting process.
---
Master the art of job interviews with helpful articles and tips.
---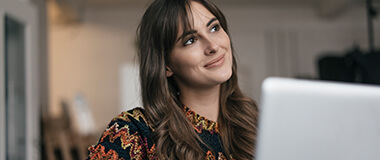 Tools & Resources
Simplify your job search by setting up a Hays job alert.
---
Find out if you're earning the salary you deserve.
---
Sign up to get expert career advice delivered to your inbox.
---
Search Electrician Jobs | RH Promo Block
Electrician jobs in Australia
Related Mining jobs | RH Menu
Related Resources & Mining Jobs