Excavator Operator jobs in Australia | Main Region
Excavator Operator jobs in Australia


What does an Excavator Operator do?
An Excavator Operator operates heavy mining machinery to excavate dirt, rock, and other materials. These materials are either transferred from one place to another or loaded onto dump trucks and transported to the stockpile or the crusher.
What skills does an Excavator Operator need to have?
The effective operation of heavy machinery is critical in the mining process. The size, power, and capabilities of such equipment make safety a primary concern for an Excavator Operator. You must ensure that the work environment is always hazard-free and have excellent spatial awareness. A great attention to detail and effective communication are required while operating heavy construction equipment. An experienced Excavator Operator should also possess exceptional time management skills as their output will directly impact the ability of others to complete their job responsibilities. Safety, excavation, and reporting are three key areas for an Excavator Operator.
Safety
Safety is of the utmost importance in all roles within the mining sector. Its value in the roles of an Excavator Operator cannot be understated as they are handling and operating heavy machinery. A comprehensive understanding of operating procedures along with specific rules and regulations relating to mining. Experience using Hitachi, Komatsu and Liebherr diggers is desirable for Excavator Operators wanting to work in the mining industry. The role requires the individual to concentrate on the job at hand and complete it efficiently and effectively without any incidents. Diligence and the presence of a first-rate work ethic are desired attributes for individuals in this role.
Excavation
Excellent time management, organisational, and communication skills are extremely valuable for an Excavator Operator. The mining industry can be a fast paced and high-pressure environment with specific project deadlines that need to be met for the mine to achieve acceptable levels of productivity. It is important you understand your craft of excavation so that you can follow the mine plan which ensures the correct ore grade is excavated to achieve production targets. Despite working in a confined space for extended periods, there is still a need for constant communication with supervisors, mine control, and other machine operators.
Reporting
Being able to work individually is a key component for an Excavator Operator but it does not mean that the ability to communicate effectively should be undervalued. Excavator Operators spend plenty of time working in the open pit, so you can be a valuable tool in reporting and communicating with management. This could be providing feedback about better ways to increase production or safety.
Excavator Operator job responsibilities
Operate heavy machinery in a safe and efficient manner on an open cut mine
Excavate and move dirt, rock and other materials
Load dump trucks for transportation of the ore to the stockpile or crusher
Ability to use Hitachi, Komatsu, Liebherr diggers, dozers and loaders etc.
Meet and exceed production targets
Adhere to safety regulations and inspect work areas for any hazards
Work with mine control, dump truck operators and production engineers
Conduct pre-start checks and cleaning of equipment and machinery
Fill out work reports and present to supervisors or management, with recommendations how to improve production and performance
Skills and experience employers are looking for
Mine Excavator operators are qualified by experience beginning their career as a dump truck operator and working their way up to the excavator. There is a course that allows you to get your Excavator licence which is the RIIMPO320E Conduct Civil Construction Excavator Operations, however most mine sites do not require it. Employers also look closely at the following core and technical skills:
Core Skills
Great attention to detail
Excellent time management and organisational skills
Strong communication skills
Technical Skills
Experience in the operation of heavy machinery and equipment such as Dump trucks, dozers and loaders
Open pit mine experience
Core Skills
There is a greater risk associated with operating heavy machinery which highlights the need to display a great attention to detail. Employers are placing a certain level of reliance on Excavator Operators to be their eyes on the ground. Your task as an Excavator Operator extends to identifying potential hazards and other risk factors in the work environment.
In what can be a fast-paced and high-pressure working environment, there is an expectation with respect to productivity. It is up to you to adopt excellent time management and an ability to follow the mine plan that will help produce high levels of efficiency. Those with a history of consistently meeting deadlines will be well positioned. Employers have made specific note that this should never be at the expense of safety.
Strong communication and the ability to develop good working relationships are skills that are in high demand. To excel as an Excavator Operator, you will need to work effectively with colleagues, mine control, engineers , and management. This includes providing feedback to management about the excavation process. Where necessary, you should suggest ways to increase productivity. This may involve using alternate machinery or excavation techniques.
Technical Skills
The ability to use heavy machinery and other excavation equipment is essential. All credentials including licences and tickets should be listed in your resume. Furthermore, proficiency using specific machinery such as Hitachi, Komatsu and Liebherr diggers should be made note of. Superior special awareness, notable strength, and good stamina are also considered necessary. Excavator Operators with experience working in different mines and difficult terrain will stand out.
What type of employers hire an Excavator Operator?
Mining – As is the case with many roles, the mining sector is among the most lucrative for an Excavator Operator. They play a pivotal part in the mining process and the effective operation of heavy machinery is recognised as a unique skill. Relocation or working a FIFO roster are common throughout the mining industry.
Contractors – Many companies provide Excavator Operator services in conjunction with the leasing of excavators and other heavy machinery.
Excavator Operator qualifications
​​​​​Mine Excavator operators are qualified by experience Excavator licence/ticket by completing the RIIMPO320E Conduct Civil Construction Excavator Operations
Driver's licence
How much does an Excavator Operator earn?
There are many Excavator Operator jobs available in the mining industry offering very lucrative pay. Positions in Western Australia and South Australia offer the most attractive salary packages. For our latest guide on typical earnings as an Excavator Operator, please refer to our
Hays Salary Guide
.
How to become an Excavator Operator in Australia
​​​​Not essential Excavator licence/ticket by completing the RIIMPO320E Conduct Civil Construction Excavator Operations.
Industry experience in an open pit environment.
Experience in the operation of Hitachi, Komatsu and Liebherr diggers and other heavy machinery and equipment such as dump trucks, dozers and loaders.
Focus on time management skills and an attention to detail. Employers view these core skills favourably.
Search for jobs
Find permanent, temporary or contract jobs with Hays.
---
Government and public sector roles available through Hays.
---
We can provide you with fast, easy access to job opportunities.
---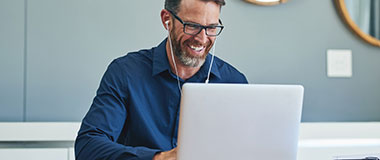 Career Advice
View templates and tips to help you start your job search journey.
---
Access expert advice for all stages of the job hunting process.
---
Master the art of job interviews with helpful articles and tips.
---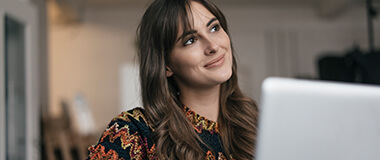 Tools & Resources
Simplify your job search by setting up a Hays job alert.
---
Find out if you're earning the salary you deserve.
---
Sign up to get expert career advice delivered to your inbox.
---
Search Excavator Operator Jobs | RH Promo Block
Excavator Operator jobs in Australia
Related Mining jobs | RH Menu
Related Resources & Mining Jobs