Auto Electrician jobs in Australia | Main Region
Auto Electrician Positions in Australia


What is the job description an Auto Electrician?
An Auto Electrician identifies, maintains, and repairs electrical faults and computer-controlled systems used in automotive technology. These skills can be applied on common vehicles such as cars (light vehicle) and trucks but also extend to include larger vehicles used in construction, mining, and agriculture.
What are the requirements that an Auto Electrician needs to have?
The skills required to be an Auto Electrician centre around three phases which are to identify, maintain and repair electrical and computer-controlled systems used in motor vehicles.
Identify An Auto Electrician must be able to effectively identify the requirements of requirements of the task. A combination of training, qualifications and hands-on experience should provide the Auto Electrician with the necessary industry fundamentals. This includes knowledge and understanding of electrical wiring and a variety of voltage systems (12v and 24v or higher).
Maintain This is sometimes also referred to as the diagnosis phase. It is at this stage where an Auto Electrician displays the ability to identify electrical faults and diagnose them. In many circumstances this involves the use of instruments such as voltmeters, multimeters, and other diagnostic tools. In common motor vehicles this may relate to air conditioning, electronic fuel injection, anti-lock braking, cruise control, airbags, automatic transmission, immobiliser, alarm systems, radio, and lights. Throughout this process, Auto Electricians must be familiar with and practice all necessary safety standards.
Repair The repair aspect of auto electrical may also include the installation of new components or systems. This is where the Auto Electrician applies their knowledge and experience to fix any electrical faults or install relevant systems. You will need to be able to install, repair or replace faulty electrical wiring and any other associated parts. In addition to installation, an Auto Electrician will be required to calibrate relevant components such as computer-controlled systems or safety equipment. As part of this process, an Auto Electrician should be able to identify if changes to one component will require upgrading others.
Install/Upgrade Rapid technological advancement has paved the way for additional Auto Electrician roles that involve the installation or upgrading of system accessories. This includes mobile phone cradles, dash cams, navigation/GPS systems, audio equipment, Bluetooth accessories and parking sensor aids. There are also specific opportunities relating to large/off road vehicles installing flood lights and winch systems.
Auto Electrician job duties
Diagnose and repair electrical faults and computer-controlled systems used in automotive technology such as private, commercial, and industrial vehicles
Determine if a repair, upgrade, or new installation is required and carry out the process accordingly
Provide an accurate break down of the time and costs involved to repair the identified fault
Calibrate and test any electrical components and wiring following installation, repair, or upgrade
Service or replace defective electrical parts and wiring
Order parts and equipment as required
Install and test immobiliser, alarm systems and electrically operated accessories such as radios and air conditioners
Install/upgrade accessories
Test headlight strength and alignment
Safely use hand and electrical tools
Follow all relevant safety guidelines and procedures
Skills and experience employers are searching for
A Certificate III in Automotive Electrical Technology is a minimum requirement to operate as a qualified Auto Electrician. Employers also find it beneficial to possess the following core and technical skills:
Fundamental Skills
Logical and clear thinker
Problem solving skills
Strong attention to detail
Technical Skills
Identify and diagnose electrical faults and issues with computer-controlled systems
Competence with electrical systems and wiring
Proficiency using tools and instruments
Fundamental Skills
It is imperative for an Auto Electrician to complete tasks in a logical and process driven manner. When an Auto Electrician identifies a fault, it is important for them to be able to recognise any associated issues that may apply. This may include a requirement to replace an additional part. A logical thinker will recognise this and source all replacement parts required at once – saving time and creating a more efficient process.
Completion of a Certificate III includes time served as an apprentice. It is during this period where employers expect Auto Electricians to have mastered the aspect of problem solving. Those who can display excellent problem-solving skills and diligent work habits will be looked at favourably.
The above-mentioned is also closely related to attention to detail. Employers and customers alike consider this to be a valuable characteristic. It helps ensure that any works completed are done so to a high standard the first time around rather than requiring multiple attempts causing unnecessary delays. Employers are looking for people who can produce a high and consistent level of workmanship.
Technical Skills
An Auto Electrician must possess the ability to identify and diagnose electrical faults on relevant automotive technology. Experience working with either car (light vehicle), trucks or larger vehicles is desired. In addition, knowledge of key auto electrical features such as air conditioning, electronic fuel injection, anti-lock braking, cruise control, airbags and automatic transmission are desirable. Being able to determine the best course of action is critical to employers as a repair is more cost-efficient than an unnecessary upgrade or installation of new components/systems.
Similarly, employers expect an Auto Electrician to have the skills required to install electrical systems. This includes being able to properly prepare for a task by acquiring the necessary components and tools required. An understanding circuit diagrams and specifics in relation to battery technologies is requested by most employers. Those with strong knowledge of electrical wiring including harness and computer systems are likely to be favoured.
Technological advancements have resulted in an increase in the tools and instruments used by Auto Electricians. Proficient use of hand tools such as screwdrivers and snips is expected, and the same applies to instruments such as voltmeters. There is however an increasing desire from employers to hire persons who are familiar with the use of diagnostic tools that are required to identify issues in modern automotive technology. Ability to use such instruments should be listed in your resume.
What type of employers hire an Auto Electrician?
Mechanic/Mobile Mechanic – The majority of Auto Electricians will gain employment with a mechanic via an apprenticeship. Job opportunities as a Mobile Auto Electrician are becoming increasingly popular with convenience now a priority among retail customers. Opportunities exist in motor vehicle dealerships, large scale repair centres and specialist workshops.
Construction – Great opportunities for persons that have experience with heavy machinery and earth-moving equipment such as excavators, bulldozers, loaders and even cranes. Those with specific licenses to operate any such equipment should make note of it.
Mining – The mining industry can be very lucrative for an Auto Electrician, particularly in Western Australia. The maintenance and repair of large-scale mining machinery such as Caterpillar and Hitachi would be common practice within this industry.
Transport – Many logistics organisations use in-house teams to maintain and repair their motor vehicles. This may include light commercial vehicles such as vans and small trucks or larger vehicles such as semi-trailers or refrigerator trucks. Knowledge of the installation and maintenance of GPS systems would be advantageous in roles of this type.
Accessory Installation – There are a growing number of roles available which are specifically relating to the installation of accessories and upgrade of existing systems. Other fields include agriculture, manufacturing, and marine related vessels.
Auto Electrician qualifications
Higher School Certificate
Manual C class driver's license
Certificate III in Automotive Electrical Technology
What is the average salary that an Auto Electrician earn?
Most mechanics will not be specialists in the electrical components of a motor vehicle, increasing he job prospects and opportunities for an Auto Electrician. The construction and mining industries can be very lucrative for an Auto Electrician but will require a willingness to travel or move interstate. For our latest guide on typical earnings as an Auto Electrician, please refer to our
Hays Salary Guide
.
Requirements to become an Auto Electrician in Australia
Completion of a Certificate III (Certificate 3) in Automotive Electrical Technology
Hands on experience is crucial. Whether it is through an apprenticeship or other form of work experience, take everything in and be willing to learn at every opportunity.
Work on your core skills as they could be the differentiator. Employers are placing significant value on problem solving and an attention to detail.
Expand your skill set beyond common Auto Electrician roles. This may include learning about industry-specific automotive technology. There are substantial opportunities in the mining and construction sectors.
Obtaining licenses to drive/operate heavy vehicles and specific machinery will enhance your resume and provide additional employment opportunities.
With technology playing a bigger part than ever before, proficiency in new instruments such as diagnostic tools could be useful.
Search for jobs
Find permanent, temporary or contract jobs with Hays.
---
Government and public sector roles available through Hays.
---
We can provide you with fast, easy access to job opportunities.
---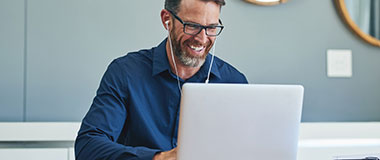 Career Advice
View templates and tips to help you start your job search journey.
---
Access expert advice for all stages of the job hunting process.
---
Master the art of job interviews with helpful articles and tips.
---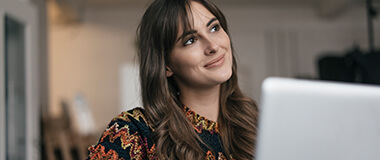 Tools & Resources
Simplify your job search by setting up a Hays job alert.
---
Find out if you're earning the salary you deserve.
---
Sign up to get expert career advice delivered to your inbox.
---
Auto Electrician Jobs | RH Promo Block
Auto Electrician jobs in Australia
Related Mining jobs | RH Menu
Related Resources & Mining Jobs