Account Payable Skills | Main region
Accounts Payable skills and qualifications


What skills do you need for an Accounts Payable role?
Some of the key skills that are needed for an Accounts Payable role include:
Strong data entry skills for expense reports
Proficient in Microsoft Excel
Knowledge of accounting principles and Accounts Payable processes
Familiarity with purchase order processes
Ability to work independently and take initiative
What qualifications do you need for an Accounts Payable role?
In order to work as an Accounts Payable professional, you typically need at least a high school diploma or equivalent. Some employers may prefer to hire candidates with an associate or bachelor's degree in accounting or a related field. Having experience in bookkeeping or accounting is also beneficial.
What skills and experience are employers looking for from Accounts Payable professionals?
Employers in the Accounts Payable field are usually looking to hire candidates with the following skills, qualifications and experience:
A high school diploma or equivalent
A degree in accounting, finance, or a related field
Experience in an Accounts Payable job function
Thorough knowledge of Microsoft Excel and computer software programs such as QuickBooks Online, XERO and SAP
Ability to work well with team members from other departments, such as Human Resources and Purchasing
Knowledge and demonstrated experience in effective communication, project management strategies and teamwork
Good time management skills and conflict resolution techniques
Can you start in an Accounts Payable role with no experience?
Many start their careers in Accounts Payable positions without any prior experience. If you have strong data entry skills, knowledge of accounting principles and the ability to take initiative, you may be a good candidate for an entry level Accounts Payable role.
You can improve your chances of being hired for an Accounts Payable position by obtaining a degree in accounting or finance. Additionally, gaining experience in bookkeeping or accounting is beneficial.
Do you need to study/go to university to be an Accounts Payable officer?
No, you don't need to study or go to university to be an Accounts Payable officer. Many individuals begin their careers in this line without any prior formal education in the field.
However, having strong data entry abilities, an understanding of financial concepts and the ability to react to requests and feedback quickly are all beneficial. A degree in accounting or financial management can also help you get hired for an Accounts Payable position.
What skills does an Accounts Payable officer need to have?
A successful Accounts Payable officer possesses many skills, some of which are listed below.
Organisational skills: Accounts Payable officers are responsible for overseeing and organising the flow of money in and out of a company. They must be able to multitask and manage their time efficiently in order to complete all necessary tasks.
Analytical skills: in order to accurately process payments, Accounts Payable officers must be able to interpret financial data and make sound decisions based on that information.
Problem-solving skills: there are often unexpected issues that come up with payments, such as incorrect invoices or missed deadlines. Accounts Payable officers must be able to identify and solve these problems quickly and efficiently.
How do you upskill as an Accounts Payable officer?
Search for jobs
Find permanent, temporary or contract jobs with Hays.
---
Government and public sector roles available through Hays.
---
We can provide you with fast, easy access to job opportunities.
---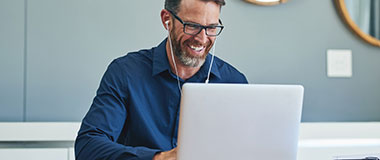 Career Advice
View templates and tips to help you start your job search journey.
---
Access expert advice for all stages of the job hunting process.
---
Master the art of job interviews with helpful articles and tips.
---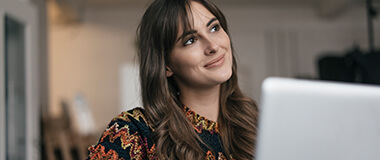 Tools & Resources
Simplify your job search by setting up a Hays job alert.
---
Find out if you're earning the salary you deserve.
---
Sign up to get expert career advice delivered to your inbox.
---
Accounts Payable | Right SIde
About Accounts Payable jobs
Accounts Payable jobs | Side PB
Where can I find Accounts Payable jobs in Australia?
Related Areas of Expertise | Promo Box - UB
Explore related areas of expertise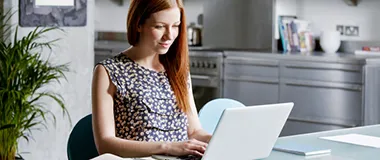 Hays Learning
With free access to hundreds of courses, develop the skills you need to future proof your career.
Sign up for free