Financial Analyst Jobs | Main Region
Financial Analyst jobs in Australia


Guiding business financial health and performance
From preparing detailed financial reports from the bottom up to creating accurate economic forecasts, a Financial Analyst is a critical player in all things finance-related in an organisation.
Are you a seasoned professional in the financial management space? Do you find satisfaction in working with complex data, extracting insights and delivering reports to influence broader strategic objectives?
Find my next Financial Analyst job in Australia
Suppose you have a track record of performing high-quality financial analysis to benefit an organisation and are comfortable reporting complex findings clearly and concisely. In that case, you are a likely successful candidate for a Financial Analyst position.
The financial health of a business depends on the data surrounding all its finances. It is up to talented Financial Analysts, like yourself, to decipher and report your analysis for forecasting purposes.
Whether you are looking for an entry-level finance role as a Financial Analyst or would like to move up in your career into positions such as a Senior Financial Analyst, we've got you covered.
Your Financial Analyst job questions, answered
What does a Financial Analyst do?
A Financial Analyst is responsible for the financial health of a business by analysing data and preparing detailed reports. Their role also involves forecasting future performance and recommending ways to improve financial stability.
What is in a Financial Analyst's job description?
Calculating, summarising and analysing numerical financial data
Identifying trends in the economy and relevant industry
Measuring company performance against industry standards
Determining budgets for future business activities
Using and applying advanced software to gather and report financial data
Stakeholder management skills
Developing budget plans for potential business endeavours
As part of their job description, Financial Analysts are also expected to communicate their findings clearly and concisely through reports or recommendations.
Financial Analysts do not have an extensive leadership role. Some companies hire junior roles with the expectation of training the candidate into management roles over time.
What skills does a Financial Analyst need to have?
Other necessary skills for a Financial Analyst role include:
Possessing finance and accounting knowledge
Having a deep understanding of financial markets
Being well-versed in risk management
Understanding internal company operations
What qualifications does a Financial Analyst need?
There is no specific qualification required to become a Financial Analyst; however, most employers will need you to have a degree in finance or economics. Some experience in financial analysis would also be beneficial.
What is the career path for a Financial Analyst?
What is the average salary for a Financial Analyst?
What type of employers hire Financial Analysts?
Financial Analysts are typically employed by banks, accounting firms, or large corporate organisations. However, there are also opportunities for self-employment as a freelance Financial Analyst.
Industries that are more likely to hire Financial Analysts include:
What technologies do Financial Analysts use?
Financial Analysts use various software to help with data analysis and data visualisation. This may also include the use of financial modelling software and forecasting tools.
Examples of these tools include:
BI tools such as Power BI or Tableau
TM1 or Cognos Qlikview
Financial Analysts are expected to keep up with the latest software to perform their jobs as effectively and efficiently as possible. For example, the latest technological advancements are causing the increased use of artificial intelligence (AI) and robotic automation tools in the financial analysis space.
What are some of the challenges faced by Financial Analysts?
Financial Analysts have to be experts in their field, often keeping up with news stories and changes in the economy that may affect a company's financials.
They must also communicate their findings clearly to management or other staff members. This can be quite challenging for recent graduates who are still learning advanced financial modelling techniques and do not understand how to simplify technical terms and jargon to others.
What is the job outlook for Financial Analysts?
The job outlook for Financial Analysts is positive, with opportunities expected to grow in line with the increasing demand for data analysis skills in businesses.
How to become a Financial Analyst in Australia?
There are many ways to become a Financial Analyst in Australia. One way is to complete an undergraduate or postgraduate degree in finance or economics. Alternatively, you could gain experience in the field by working as a
junior accountant
. You could also look into completing a certification course in financial analysis such as the Chartered Financial Analyst (CFA).
Search for jobs
Find permanent, temporary or contract jobs with Hays.
---
Government and public sector roles available through Hays.
---
We can provide you with fast, easy access to job opportunities.
---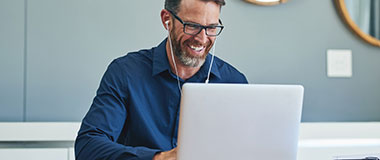 Career Advice
View templates and tips to help you start your job search journey.
---
Access expert advice for all stages of the job hunting process.
---
Master the art of job interviews with helpful articles and tips.
---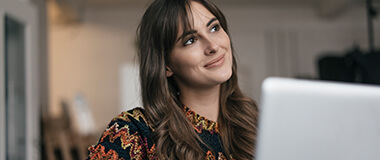 Tools & Resources
Simplify your job search by setting up a Hays job alert.
---
Find out if you're earning the salary you deserve.
---
Sign up to get expert career advice delivered to your inbox.
---
Financial Analyst Internal Links Job Pages | Promo Block
About Financial Analyst jobs
Financial Analyst insights RH menu
Where can I find Financial Analyst jobs in Australia?
Related Areas of Expertise | Promo Box - UB
Explore related areas of expertise