Account Payable Job Description | Main Region
Accounts Payable job description


What does an Accounts Payable officer do?
An Accounts Payable officer (AP officer) is responsible for several duties and tasks, such as:
Processing of payments and financial transactions to suppliers and obtaining goods and services from suppliers promptly
Liaising with finance officers and suppliers concerning stock management, financial records and accounts
Verifying expense reports and querying invoice items from internal and external business finance officers
Reconciling invoices
Communicating with the wider Accounts Payable team and comparing system reports to better manage Accounts Payable processes
What an Accounts Payable officer and Accounts Payable clerk does differs from business to business. It would be best to consider the specifics of each role as posted by the hiring organisation.
What are the duties and responsibilities of an Accounts Payable clerk?
The duties and responsibilities of an Accounts Payable clerk can involve:
Entering invoices into the accounts payable system
Processing payments
Filing and maintaining supplier records
Checking and verifying invoices
Preparing cheques for payment
Performing other ad hoc tasks as required by their supervisor
What technology does an Accounts Payable professional use?
An Accounts Payable officer's tools and technology of the trade depend on the employer but typically include:
Accounts Payable software: An accounts payable software system contains a variety of functions that includes invoice processing, payments tracking, supplier relationship management (SRM), contract management and electronic banking interfaces. Common software programs include the likes of QuickBooks Online, XERO and SAP.
Microsoft Office including Excel & Outlook: Commonly used email and software programs to help Accounts Payable professionals manage their time and responsibilities
The technology an Accounts Payable professional uses are largely dependent on the internal software and systems an organisation chooses. Different businesses may use different accounting software such as MYOB or XERO, meaning software used in one Accounts Payable role may not be used in another.
What's in an Accounts Payable job description?
What is an example of an Accounts Payable officer's day-to-day job?
Accounts payable officers review invoices for accuracy and ensure compliance with company policies before approving payment. Once other staff members have approved an invoice, it is sent to the Accounts Payable officer where it will be coded according to the relevant chart of account. It will then be double checked for accuracy against the purchase order or contract held by the business before being paid.
The AP officer then processes each transaction through a centralised system that links all accounting departments across an organisation. This ensures that the business' financial records are updated with accurate payment information. The AP officer may then have to create reports from this system for personnel or reconciliation purposes, as well as monitor the accounts payable budget to ensure expenditures do not exceed allocated funds.
Search for jobs
Find permanent, temporary or contract jobs with Hays.
---
Government and public sector roles available through Hays.
---
We can provide you with fast, easy access to job opportunities.
---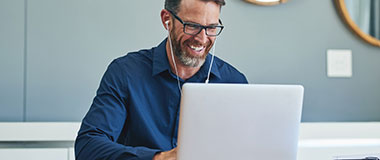 Career Advice
View templates and tips to help you start your job search journey.
---
Access expert advice for all stages of the job hunting process.
---
Master the art of job interviews with helpful articles and tips.
---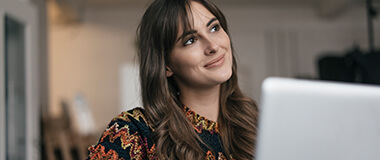 Tools & Resources
Simplify your job search by setting up a Hays job alert.
---
Find out if you're earning the salary you deserve.
---
Sign up to get expert career advice delivered to your inbox.
---
Accounts Payable | Right SIde
About Accounts Payable jobs
Accounts Payable jobs | Side PB
Where can I find Accounts Payable jobs in Australia?
Related Areas of Expertise | Promo Box - UB
Explore related areas of expertise