Transferable skills in the workplace | Main Region
Transferable skills in the workplace


Relevant skills. It's the one thing employers value above all else. But while relevant skills are essential, not all are job-specific. Some are transferable across roles and even industries – and you've probably got a strong set of transferable skills you can use to your advantage when you next job search.
If you are looking to change industries or professions, have been out of the workforce for some time or have limited professional experience, your transferable skills are your career lifeline. Knowing how to identify and promote them will help you secure a new job.
What are transferable skills?
Firstly though, what are transferable skills? Transferable skills are the collection of skills you possess that can be used in more than one role. They encompass both the technical and soft skills you've utilised in one job or industry that could be transferred and used successfully in another. For example, strong communication skills are essential whether you're a software developer, engineer or payroller, while business acumen is valuable whether you're an estimator, facilities manager or personal assistant.
While you may possess an impressive list of transferable skills, it's important to note that they will not replace the key requirements of a job. In other words, if you're interested in a role but lack all the essential qualifications, skills and experience, your transferable skills won't bridge the gap. However, if you lack one or two, your transferable skills could ensure you are still invited to attend an interview.
Transferable skills examples
There are countless transferable skills examples we could share, but here we've listed three of the most common examples of transferable skills:
Management experience: You may not have directly managed a team on a daily basis, but you have transferable management skills if you supervised one or more people on a temporary basis or managed a project from concept to completion. For instance, perhaps you oversaw a project team or supervised a group of colleagues when your manager was on leave.
Communication skills: If you're a graduate without proven workplace communication skills, you may have gained transferable skills in other settings. For example, perhaps you coached a sports team or ran the social club at university – in both cases, you would have relied on your communication skills to be successful.
Negotiation: While you may not have finalised contracts with clients, you may still have transferable negotiation skills. For instance, perhaps you've had to come to a beneficial arrangement between two or more people at work, such as when solving problems with colleagues during a project.
Why are transferable skills important?
Transferable skills allow you to move smoothly across different roles and sectors, so you can develop a breadth of experience throughout your career. Today, we can expect to have several different careers during our working life. With transferable skills, you'll have the flexibility to explore different career paths, which will hold you in good stead for a successful long-term career.
How do transferable skills help you?
The experience gained by shifting industries can be incredibly beneficial to your career. You'll build a diverse network and diverse experience. You'll learn best-practices from several different industries. You might even discover a new career passion.
Crucially, as we've previously noted, transferable skills can help you bridge the divide when you don't match 100% of a job's desirable requirements.
They'll also help when making a sideways move. This can be a sensible step if you want to break out of your current mould to diversify your experience. Clearly then, your transferable skills can help you in many ways and at many times throughout your career.
How to take advantage of your transferable skills
To identify and communicate your transferable skills, we recommend you:
1. Conduct a skills inventory
To identify your transferable skills, conduct an inventory of both your skills and competencies, then list those that can be applied in other jobs or industries. Don't just limit your review to your professional experience though. Rather, think creatively about your volunteer work, qualifications, hobbies and interests – can you identify transferable skills from these situations?
From this list, think about how your skills could be utilised in a new career to match the needs of employers and uncover which jobs you could apply for. It's advisable to search jobs of interest to see if your transferable skills align. Or, if you aren't sure what jobs to explore, conduct a keyword search of your transferable skills to determine suitable matches.
2. Combine your work with your passion
Many people who change careers are motivated by a desire to move into a field of genuine interest and passion. If you want to take advantage of your transferable skills to move into a role or industry you are genuinely interested in, start by determining if your skills and passion really do marry up. For instance, if you are a sales executive who finds cybercrime interesting, then perhaps you could move into a sales role within the IT security sector.
Before making a move, research the reality of your industry of interest – what's it really like to work in? In the example above, IT is a fast-paced sector that's constantly evolving, so you must be willing to upskill regularly in response to rapid change.
Talk to any contacts who may work in your target industry and ask for their feedback and advice. Don't forget to also reach out to a recruitment consultant for additional tips on how to get your foot through the door.
3. Research the role or industry
If you've decided to take advantage of your transferable skills to move your career in a new direction, you need to swiftly increase your understanding of your target industry or job and start your journey to becoming an expert. By growing your understanding and expertise, you'll be more confident when making this career move and more capable of standing out from the crowd when interviewing.
For instance, research and follow industry leaders on social media and read their content to increase your understanding of key trends and insights. Read relevant journals, books or whitepapers. Listen to podcasts, undertake relevant short courses and attend events, seminars or webinars to expand your knowledge.
Even with relevant transferable skills, employers still value some form of experience. So, perhaps you could consider a temporary assignment as your first step in your career change?
4. Job search
To move into a new role or industry successfully, you must tailor your job search and keep to specific goals. Update your resume and online social profiles to include new skills or qualifications and customise your personal statement to explain what makes you suitable to move into this field. Highlight your most relevant transferable skills in your employment history and add quantifiable examples of results for each.
Why not also reach out to your local Hays recruiter and take advantage of our strong employer relationships? With our expert knowledge, we'll be able to give you valuable insight into the role and industry, and help prepare you for interviews.
5. Highlight your transferable skills in your application
When you apply for a job, read the job description thoroughly and highlight the transferable skills mentioned. In your cover letter, explain how you have used each one successfully in the past. Again, remember to add quantifiable examples of your achievements to prove the value of your transferable skills for this new job. Such statistical support of your claims will drive home the potential of your transferable skills for a hiring manager.
6. Communicate your transferable skills in an interview
If you've gained an interview based on the strength of your transferable skills, congratulations! The hiring manager is clearly impressed and sees enough value in your potential to want to meet you and learn more.
The interview is your chance to demonstrate how passionate you really are and what you can bring to this industry. Take the opportunity to explain what you have learnt and how you are becoming an expert within the field. But remember, preparation is key.
Before the interview, prepare examples to demonstrate how each of your transferable skills is relevant to this new role. For instance, if you want to move from the life sciences to technology industry, you could highlight that both industries are fast-paced and rapidly evolving. Share examples of your adaptability and successes that would allow you to prosper in this new role.
It's also advisable to prepare for questions such as, "What relevant experience do you have?" and "Why do you want to work here?". Be open and share what duties excite you, how you believe you could have a long-term future with the organisation and how your transferable skills are aligned to the role.
Finally, prepare insightful questions to ask at the end of the interview about the organisation or industry. Use this as a final opportunity to show that you are enthusiastic, curious and willing to learn.
Use your transferable skills to your advantage
We know that there are many transferable skill examples you can list on your resume, cover letter and in interviews to secure your ideal job, from leadership skills to problem solving, time management, written communication, verbal communication and even technical skills. Regardless of the transferable skills you identify, they are essential to your ability to transition into a new role or industry effectively and successfully. So, start thinking about your transferable skills and how you can use them to get the job you really want. Good luck.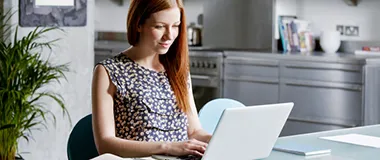 Hays Learning
With free access to hundreds of courses, develop the skills you need to future proof your career.
Sign up for free