Account Payable Salary | Main region
Accounts Payable salaries in Australia


Curious about what a typical accounts payable salary is? Here, we have the answers to your questions on the average earnings per year for
Accounts Payable jobs
, including Accounts Payable Officer salaries and Accounts Payable Manager salaries.
Read on for a summary and answers to frequently asked questions on Accounts Payable job salaries in Australia. You can also explore the
Hays Salary Guide
for more roles and salaries in specific locations.
How much does an Accounts Payable professional make in Australia?
Taking these variations into consideration, a professional in Accounts Payable can expect to make between $50,000 and $105,000 per year.
What is the salary of an Accounts Payable Officer in Australia?
Typically, Account Payable Officer jobs have salaries around $51,000 to $65,000 depending on your experience and skill level.
How much does a Senior Accounts Payable officer make in Australia?
A Senior Accounts Payable Officer salary is generally more than an Account Payable Officer, with an average salary range of $56,000 to $75,000.
Salaries for this position can vary depending on a number of factors such as years of experience, type, size and location of company and level of responsibility.
Check out the
Hays Salary Guide
to compare and learn about the different salaries of Accounts Payable professionals around Australia.
What is the average pay for an Accounts Payable supervisor in Australia?
Salaries for Accounts Payable supervisor jobs tend to be higher than a general Accounts Payable role, with an average salary of between $61,000 and $85,000.
Similar to other professional positions, the level of responsibility associated with the role will play a major factor in determining your salary. In addition, factors such as size of the company and geographic location will determine the top-end range of income.
What is the average salary for an Accounts Payable manager in Australia?
Accounts Payable managers typically have a higher average salary (relative to the industry) ranging from $66,000 to $105,000.
Similar to the Accounts Payable officer role, their pay can be influenced by a variety of factors such as years of experience, company size and type and level of responsibility.
Is there a large demand for Accounts Payable jobs?
According to IBIS World, the broader accounting service industry is projected to grow over five years (between 2021 and 2026) and is currently valued at $26 billion. Accounting services include Accounts Payable jobs, as well as those at accounting firms.
With technological advancements and the impact of automation, the type of skills that will be demanded from the Accounts Payable profession in years to come will evolve and it's important that those in the field continue to
keep their skills relevant and up-to-date
.
Want to know what your Accounts Payable salary should be in Australia? Use the
Hays Salary Checker
to benchmark salaries for Accounts Payable jobs around Australia.
Search for jobs
Find permanent, temporary or contract jobs with Hays.
---
Government and public sector roles available through Hays.
---
We can provide you with fast, easy access to job opportunities.
---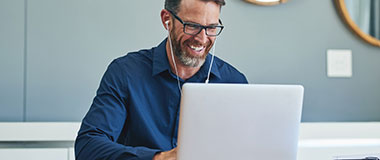 Career Advice
View templates and tips to help you start your job search journey.
---
Access expert advice for all stages of the job hunting process.
---
Master the art of job interviews with helpful articles and tips.
---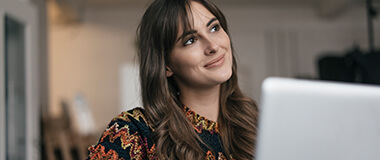 Tools & Resources
Simplify your job search by setting up a Hays job alert.
---
Find out if you're earning the salary you deserve.
---
Sign up to get expert career advice delivered to your inbox.
---