Account Payable | Main region
Accounts Payable jobs in Australia


Managing complex business accounts and finances
From managing complex internal business accounts to preparing payment runs and vendor invoices, Accounts Payable officers are pivotal to every successful finance team.
Are you an experienced Accounts Payable professional who can hold your own in enterprise resource planning (ERP) and complex pay procedures? Do you have qualifications and skills in high-level data entry, administration and payroll management?
A role in Accounts Payable may be ideal for you. Let us help you secure your next opportunity as an
Accounts Payable officer
, clerk or related role in Accounts Payable.
Find my next Accounts Payable job in Australia
If you have a solid understanding of the latest Accounts Payable procedures and technology and are looking to further pursue a career in the field, we want to work with you. Australian businesses are always looking for talented and responsible individuals in Accounts Payable to lead and organise their internal finances.
Whether you are interested in a
contract
or
permanent
role, we have multiple opportunities in Accounts Payable lined up and ready for you. Work with us for a market update and an introduction to jobs in the field, such as an
Accounts Payable manager
, officer, or clerk.
Your Accounts Payable job questions, answered
Where can I find Accounts Payable jobs and roles in Australia?
We regularly list job ads for Accounts Payable positions in Australia. All our vacant positions contain a detailed accounts payable job description for your convenience.
What exactly is an Accounts Payable job?
An Accounts Payable (AP) job is a key role within any business' financial management team. An AP officer, for example, is responsible for processing and managing the payments that a company makes to its suppliers. This can include anything from routine invoices to large one-off payments.
Accounts Payable professionals may also be responsible for reconciling supplier accounts, preparing payments runs and maintaining vendor files. They will often be required to have a good understanding of a company's ERP system and related pay procedures.
What do you do in an Accounts Payable job?
The role of an AP officer is varied, depending on the size of the business and the type of products or services it provides. In many cases, the AP officer is typically responsible for preparing and issuing payments, reconciling accounts and maintaining supplier records.
What is the salary of an Accounts Payable professional?
The salary for an Accounts Payable officer or clerk varies depending on a number of factors, such as experience, skills and qualifications. Salaries for a role in accounts payable may also depend on the location the job is based in. For example,
Accounts Payable jobs in New South Wales
may pay more than in Tasmania due to the increased demand for accounts payable skills and higher costs of living.
That said, the average starting salary for a job in an Accounts Payable team is around AU$50,000 and can reach up to AU$105,000.
What are some examples of Accounts Payable job responsibilities?
Examples of Account Payable job responsibilities include:
Verifying and processing invoices for payment
Resolving invoice errors, purchase orders or discrepancies with suppliers and vendors
Preparing payments through the A/P system by use of payment cards, cheques or electronic transfers
Managing expenses for employees
How do I find out more about Accounts Payable jobs?
If you want to learn more about the role of an AP officer and the various responsibilities that come with it, learn more about a typical
Accounts Payable job description
– including a detailed breakdown of the responsibilities this role entails.
What qualifications do Accounts Payable clerks or officers need?
There is no one-size-fits-all answer to this question, as the qualifications required for AP jobs vary from business to business. However, many employers prefer candidates with a degree or some form of formal education in finance or accounting, or experience in a similar finance or accounting role.
What skills do you need for Accounts Payable?
The ideal candidate for an AP job will have excellent organisational skills, good attention to detail and a solid understanding of accounting and financial procedures. They should also work effectively under pressure to meet tight deadlines.
Do you need experience to work in an Accounts Payable role?
The ideal Accounts Payable candidate will have experience in high-volume data entry, sound knowledge of financial terminology and procedures and excellent computer software skills. Accounting qualifications are also good to have in Accounts Payable roles, but are not essential.
What type of employers hire Accounts Payable roles?
Accounts Payable roles are often found in the finance team of large corporate companies, government bodies and educational institutions. Smaller businesses may also hire an Accounts Payable officer or clerk to assist with payment processing and manage internal business finances.
Businesses and organisations from across a broad range of industries require Accounts Payable professionals.
What technologies and software do Accounts Payable officers use?
The technology and software used by Accounts Payable officers can vary depending on the company they work for. However, many use standard software such as
Microsoft Office
, email and accounting software. They may also be required to use specialist invoice or payment processing software such as XERO.
What is the current outlook for Accounts Payable jobs?
The current outlook for Accounts Payable jobs is positive, with many businesses looking to recruit qualified staff to fill these roles. As the role of an Accounts Payable officer becomes more complex, businesses are increasingly seeking candidates with specific skills and qualifications in finance and accounting to manage and organise internal expenditure.
How to work in Accounts Payable in Australia?
The first step to securing and working in an accounts payable role in Australia is to search for related jobs in the field. You can start by searching and applying on
Hays website for available AP roles
.
It is also a good idea to research the qualifications and skills that employers typically seek in their open Accounts Payable positions. This will help you highlight your suitability in your job applications through your
CV
and
cover letter
.
Search for jobs
Find permanent, temporary or contract jobs with Hays.
---
Government and public sector roles available through Hays.
---
We can provide you with fast, easy access to job opportunities.
---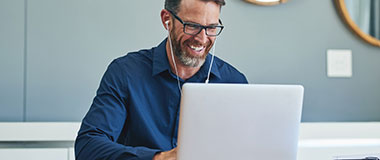 Career Advice
View templates and tips to help you start your job search journey.
---
Access expert advice for all stages of the job hunting process.
---
Master the art of job interviews with helpful articles and tips.
---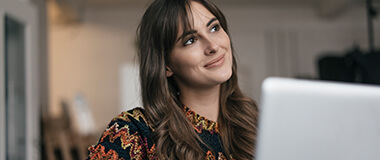 Tools & Resources
Simplify your job search by setting up a Hays job alert.
---
Find out if you're earning the salary you deserve.
---
Sign up to get expert career advice delivered to your inbox.
---
Accounts Payable | Right SIde
About Accounts Payable jobs
Accounts Payable jobs | Side PB
Where can I find Accounts Payable jobs in Australia?
Related Areas of Expertise | Promo Box - UB
Explore related areas of expertise