ACCOUNTS RECEIVABLE JOBS | Main Region UB
Accounts Receivable jobs in Australia


Find my next Accounts Receivable Job in Australia
Do you enjoy the challenge of organising and managing finances? Are you a numbers-oriented individual looking to utilise your skills in Accounts Receivable duties? If so, you're a step closer to being a suitable candidate for an Accounts Receivable job. Let the team at Hays help connect you with your ideal role.
From processing complex operational transactions to reconciliation with ledgers and banks, the role of an Accounts Receivable professional is vital to every business.
If you possess a keen eye for detail and your talents lie in the management and organisation of business finances such as month-end journals, receipts and cash allocations, we want to connect you with your perfect job.
What is the role of Accounts Receivable?
Accounts Receivable is the process of managing and tracking money owed to a business by its customers. In many businesses, the main role of an Accounts Receivable (AR) professional is to track payments, identify overdue invoices and establish credit limits for customers.
An Accounts Receivable professional will also secure revenue for the business. Whether you are an
Accounts Payable
(AP) or AR person, you will play a pivotal role in managing business finances.
What do you do in an Accounts Receivable job?
Your main tasks as an Accounts Receivable professional will include:
Balancing the internal books of account
Establishing credit limits for customers
Processing complex operational transactions
Confirming payments from customer accounts
Addressing queries regarding invoices
Managing Accounts Receivable files
Posting receipts
Implementing fair credit practices
Handling account reconciliations of Accounts Receivable ledger
Creating records and producing monthly financial reports
An Accounts Receivable job is all about communication, so it's important you are able to liaise with other departments, customers and suppliers.
What are the most important Accounts Receivable skills?
In order to be successful in an Accounts Receivable role, you'll need to have excellent organisational skills, as well as attention to detail.
Other important skills in Accounts Receivable include:
A good understanding of double-entry bookkeeping principles
Knowledge of accounting software programs for data entry and financial management purposes
A basic understanding of business law and credit principles
The skills required for an Accounts Receivable role will vary depending on the job level. For example, an Accounts Receivable Officer may require entry-level skills, while a
Credit Manager
will be expected to have honed their accounts receivable skills as well as possess managerial skills to effectively lead the function or a team.
What qualifications are needed for an Accounts Receivable role?
In order to work in Accounts Receivable, most employers will require you to have a tertiary qualification in business studies, accounting or economics.
Alternatively, if you have several years' experience working in a finance-related role, you may be able to secure an Accounts Receivable job without formal qualifications.
How much does an Accounts Receivable professional get paid?
The salary for an Accounts Receivable professional ranges from $56-112k. The cost of living in your area will be a factor in determining your salary, with those living in large cities earning more than those in more remote geographic locations. The job level from entry-level, mid-level to senior will also play a role in determining how much an AR gets paid.
What technologies do Accounts Receivable professionals use?
Accounts Receivable professionals routinely use the latest software programs for data entry, financial reporting and invoice management, such as:
Tally 9
Microsoft Excel
Microsoft Access
Oracle Financials
Other accounting software such as MYOB and XERO may also be used. Additionally, you will work with a billing system generating invoices for record-keeping purposes.
What type of employers hire professionals in Accounts Receivable?
Accounts Receivable professionals are not only hired within accounting practices, but right across all sizes and types of organisations, including:
Public accounting firms
Large commercial enterprises
Small to medium-sized businesses
Not-for-profit organisations
Government departments and agencies
As the Accounts Receivable profession is mostly involved in ensuring payments for goods and services are made, jobs in the field are particularly in demand in the following industries:
Marketing, advertising and public relations (PR)
What is the job outlook for Accounts Receivable roles?
The job outlook for Accounts Receivable professionals is positive, with many businesses of all different sizes in Australia requiring Accounts Receivable specialists to help manage their internal finances. As such, those with experience and qualifications in Accounts Receivable are likely to secure good job prospects in the years ahead.
How to become an Accounts Receivable professional in Australia?
If you're looking for your next job as an Accounts Receivable professional, the best way to start is by browsing
Accounts Receivable jobs
online or sending
your CV
to Hays.
We regularly work with employers who are looking for skilled Accounts Receivable professionals like you. Start your search with Hays today.
Search for jobs
Find permanent, temporary or contract jobs with Hays.
---
Government and public sector roles available through Hays.
---
We can provide you with fast, easy access to job opportunities.
---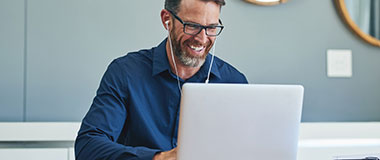 Career Advice
View templates and tips to help you start your job search journey.
---
Access expert advice for all stages of the job hunting process.
---
Master the art of job interviews with helpful articles and tips.
---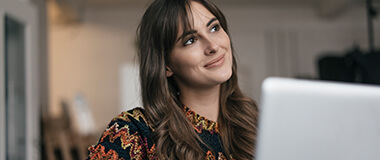 Tools & Resources
Simplify your job search by setting up a Hays job alert.
---
Find out if you're earning the salary you deserve.
---
Sign up to get expert career advice delivered to your inbox.
---
Internal Links Financial Controller jobs | Right Side
About Accounts Receivable jobs
Accounts Receivable Jobs | Side PB
Where can I find Accounts Receivable jobs in Australia?
Related Areas of Expertise | Promo Box - UB
Explore related areas of expertise