Financial Analyst Job Description | Main Region
Financial Analyst job description


What is included in a Financial Analyst's job description?
The duties and responsibilities of a Financial Analyst might vary slightly depending on the specific industry of the organisation they are employed at, but this profession generally has four major job description components which include:
Investment analysis: This includes evaluating potential investments and providing recommendations to Management. Financial Analysts must have a strong understanding of financial concepts and securities analysis to provide accurate research and assessments.

Planning and budgeting: This often involves developing plans for new revenue streams, restructuring current operations to reduce spending, or establishing goals for a new project. Financial Analysts might also help create economic models that tie expenses to revenues and measure future returns.

Corporate finance: This area of financial analysis focuses on helping companies secure funding for their projects, acquisition and divestitures. The Financial Analyst might develop a financing strategy or negotiate agreements with lenders.

Financial planning and analysis: This involves ongoing market research and data analysis to monitor industry trends and performance. It also includes budgeting and forecasting for the company as a whole.
What does a Financial Analyst do?
A Financial Analyst, depending on their specific industry, is concerned with tasks such as:
Evaluating investment opportunities
Analysing current assets and liabilities
Handling budgeting and forecasting operations
Monitoring economic trends and financial information
Identifying new revenue streams
Managing financial models
Interacting with clients and internal stakeholders
Providing advice on financing strategies
Preparing reports for clients and internal departments
Assisting in mergers and acquisitions
Negotiating business agreements
What is the main role of a Financial Analyst?
The main role of a Financial Analyst is to help companies succeed financially. They must have an in-depth understanding of trends in their industry and how these changes could affect their organisation's financial performance. This involves assessing current operations, identifying areas for growth, forecasting economic outcomes and creating plans for future revenue.
The role of a Financial Analyst may differ depending on the level of expertise. For example, a senior Financial Analyst may play a more strategic role in financial analysis than an entry-level Financial Analyst who may be more involved in report writing.
What are the job duties of a Financial Analyst?
In addition to their typical tasks as outlined above, the job duties of a Financial Analyst include:
Developing detailed financial plans
Investigating suspected fraud cases
Resolving customer complaints
Answering questions about company policies
Reviewing existing products or services
Recommending ways to cut costs
Maintaining records of investments
Meeting with members of the management team
Working directly with board members
Researching company history
Analysing company structure
Providing training and on-the-job coaching for junior team members
Conducting competitor analysis
What are a Financial Analyst's job responsibilities?
A Financial Analyst's job responsibilities can vary depending on the company they work for and their industry. However, most Financial Analysts are tasked with maintaining and guiding a business' financial health by conducting detailed financial analysis.
What does a Financial Analyst do day to day?
A typical day for a Financial Analyst might include:
Meeting with management to discuss financial goals and strategies
Monitoring economic trends and updating forecasts
Researching new investment opportunities
Analysing financial reports and financial data
Preparing presentations on findings
Evaluating potential acquisitions or investments
Drafting proposals for funding initiatives
Presenting to board members or investors
Search for jobs
Find permanent, temporary or contract jobs with Hays.
---
Government and public sector roles available through Hays.
---
We can provide you with fast, easy access to job opportunities.
---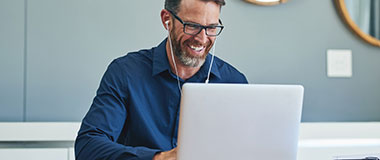 Career Advice
View templates and tips to help you start your job search journey.
---
Access expert advice for all stages of the job hunting process.
---
Master the art of job interviews with helpful articles and tips.
---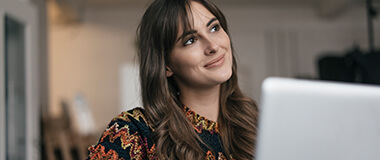 Tools & Resources
Simplify your job search by setting up a Hays job alert.
---
Find out if you're earning the salary you deserve.
---
Sign up to get expert career advice delivered to your inbox.
---
Financial Analyst Internal Links Job Pages | Promo Block
About Financial Analyst jobs
Financial Analyst insights RH menu
Where can I find Financial Analyst jobs in Australia?
Related Areas of Expertise | Promo Box - UB
Explore related areas of expertise