Finnance Officer Skills | Main region
Finance Officer skills & qualifications


What skills does a Finance Officer need?
Finance Officers typically must be able to understand and interpret financial data, as well as have strong math skills. They must also be organised and able to manage multiple tasks simultaneously.
Other essential skills a Finance Officer may need to have include:
IT skills, including the ability to use software packages related to finance and accounting to produce financial reports and financial audits and keep track of financial transactions
Verbal communication skills, interpersonal skills, and negotiation skills to settle disputes between different parties involved in transactions
Analytical skills to investigate potential discrepancies in financial records and understand the direction of the business financial health
Problem solving skills to resolve any hurdles that occur while managing budgets and executing financial reporting
Attention to detail to ensure compliance with legal obligations and financial regulations
Able to work under pressure or meet tight deadlines
A Financial Officer should also possess knowledge of one or more computerised accounting systems.
What qualifications does a Finance Officer need?
Finance Officers typically need a diploma or degree in accounting. Relevant professional qualifications may also be helpful. These include:
Certified Public Accountant (CPA)
Chartered Financial Analyst (CFA)
Certified Management Accountant (CMA)
A Financial Officer may also be required to have a license to practice accounting.
What are the different types of Finance Officer?
There are many different roles that would fall under the umbrella term "Finance Officer". Depending on the type of role, different skill sets may be required:
Do you need to study or go to university to become a Finance Officer?
Finance Officers typically need a bachelor's degree in business administration with an emphasis on Accounting, Finance, Business Management, or Economics, as well as certification as a Certified Public Accountant (CPA).
Alternatively, they might opt for a postgraduate program such as a Master of Science in Accounting and Information Management (MSAM) or Masters in Business Administration (MBA).
Do you need a degree to be a Finance Officer?
Finance Officers can be drawn from multiple educational backgrounds, but they typically need a bachelor's degree in a relevant accounting or finance discipline.
Where can I study to become a Finance Officer?
Universities, TAFEs, and colleges throughout Australia offer Finance Officer qualifications. However, qualifications from the CPA group or the Institute of Chartered Accountants will provide you with a competitive advantage in the job market for this profession.
Entry to the profession is possible through many different pathways such as an undergraduate degree in accounting or finance, or part-time study while employed as a payroll clerk or accounts payable clerk.
Additionally, your existing knowledge and skills which have been gained from employment in other fields may be sufficient to qualify you for entry into this profession.
Can you become a Finance Officer with no experience?
Yes, you can.
There are no specific certifications required for entry into a Finance Officer, but you can pursue one of the recognised accounting or finance designations if desired.
You can start with other entry-level positions as financial professionals before becoming a Finance Officer or complete tertiary education in the field. Once you are comfortable with your role and responsibilities in finance, you may be able to become a Finance Officer.
What makes a good Finance Officer?
Finance Officers should have excellent computer skills, be accurate and organised, have strong
communication skills
, creativity and possess the ability to work under pressure. Good mathematical skills are also important because budgeting is a large part of the job.
Search for jobs
Find permanent, temporary or contract jobs with Hays.
---
Government and public sector roles available through Hays.
---
We can provide you with fast, easy access to job opportunities.
---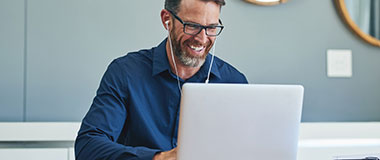 Career Advice
View templates and tips to help you start your job search journey.
---
Access expert advice for all stages of the job hunting process.
---
Master the art of job interviews with helpful articles and tips.
---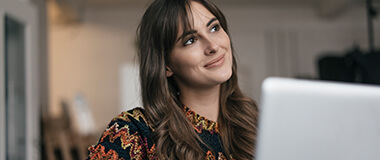 Tools & Resources
Simplify your job search by setting up a Hays job alert.
---
Find out if you're earning the salary you deserve.
---
Sign up to get expert career advice delivered to your inbox.
---
Finance Officer Links Job Pages | Promo Block | UB
About Finance Officer jobs
Finance Officer insights RH menu
Our currently available Finance Officer jobs are listed below
Related Areas of Expertise | Promo Box - UB
Explore related areas of expertise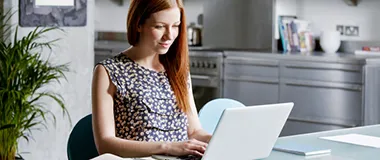 Hays Learning
With free access to hundreds of courses, develop the skills you need to future proof your career.
Sign up for free