Finnance Officer Salary | Main region
Finance Officer salaries in Australia


Are you interested in finding out the average salary expectations of Finance Officers in Australia? You've come to the right place. Keep reading to discover our Finance Officer advice and
salary guide for Australia
.
How much do Finance Officers in Australia make?
The average Finance Officer salary in Australia is approximately $46,000 to $65,000 per annum. However, this figure may vary depending on several factors, including experience, skills, qualifications and job type.
For those entering the Finance Officer profession, the starting average base salary is likely to be closer to $50,000 – 55,000 per annum. However, with time and experience, Finance Officers may increase their earning potential with a new job title and reach a salary of above $65,000 or more.
For more details on the salaries of Finance Officers in Australia, check out the
Hays Salary Guide
. You can compare salaries between Finance Officers and other professions and between cities and states.
Are there any other benefits that come with the role of a Finance Officer?
In addition to a competitive salary, Finance Officers may also receive additional benefits such as:
Bonus schemes
Flexible work hours
Employee stock purchase plans
Opportunities for professional development and training courses
Benefits offered will vary from one organisation to another so when applying for a Finance Officer job and
negotiating your desired salary
, it is worth you understanding what other benefits are available at the organisation to weigh up as part of the overall package.
What is a good salary in finance?
A good average salary in finance depends on what kind of finance job you do and in which city you work. The level of work your job requires significantly impacts the average salary. The differing levels include entry-level jobs (first six months), mid-career jobs (five years' experience) and senior-level jobs (10 years' experience).
Whether your salary is 'good' or not also depends on:
Your salary expectations
Your level of education (high school or tertiary)
The market conditions in which you were hired (during an economic boom or bust)
Your specific job title in finance (whether you're an investment banker or a management consultant, or a Finance Officer)
What is the salary projection for Finance Officers in Australia?
The job market for Finance Officers is expected to remain steady over the next few years with many small businesses looking for assistance in managing their internal financial transactions and completing accounting and budget tasks.
This means that there are plenty of opportunities for Finance Officers to experience salary growth. Visit the
Hays Salary Checker
to compare Finance Officer salaries across different locations or against other finance roles.
Search for jobs
Find permanent, temporary or contract jobs with Hays.
---
Government and public sector roles available through Hays.
---
We can provide you with fast, easy access to job opportunities.
---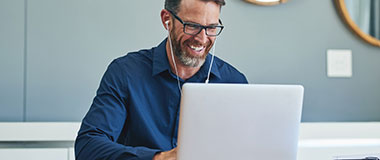 Career Advice
View templates and tips to help you start your job search journey.
---
Access expert advice for all stages of the job hunting process.
---
Master the art of job interviews with helpful articles and tips.
---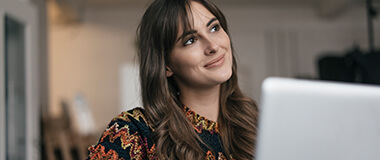 Tools & Resources
Simplify your job search by setting up a Hays job alert.
---
Find out if you're earning the salary you deserve.
---
Sign up to get expert career advice delivered to your inbox.
---
Finance Officer Links Job Pages | Promo Block | UB
About Finance Officer jobs
Finance Officer insights RH menu
Our currently available Finance Officer jobs are listed below
Related Areas of Expertise | Promo Box - UB
Explore related areas of expertise