Finance Officer Jobs | Main Region | UB
Finance Officer jobs in Australia


Find my next Finance Officer job in Australia
If you are confident in your ability to support your team, colleagues, clients and business stakeholders in financial matters within your organisation, you may be a great fit for a Finance Officer role.
Businesses across Australia are always looking for talented individuals like you to guide their financial affairs, shoulder financial reporting responsibilities and be responsible for pricing and cost management systems.
Managing Financial Resources to a T
From overseeing and preparing detailed business budgets to maintaining invoicing systems and expenditure, there is nothing a Finance Officer doesn't touch when it comes to internal business finances. Talented at keeping themselves and others organised, Finance Officers play a pivotal role in every business.
Are you an experienced professional in the financial and accounting space? Do you pride yourself on your stellar time management and verbal communication skills?
If yes, you may be the ideal candidate for many employers looking to hire financial officers. Let Hays connect you with the right
Finance Officer jobs
opportunity.
Your Finance Officer job questions, answered
What does a Finance Officer do?
A Finance Officer is responsible for the financial management of an organisation. They manage budgets, invoicing and expenditure and are experienced in accounting and financial policies. They are also responsible for maintaining good communication with clients, team members and other stakeholders.
What is in a Finance Officer's job description?
A Finance Officer's job description may vary depending on the organisation they work for, but in general, their job description could include duties such as:
Preparing and overseeing detailed business budgets
Maintaining invoicing systems and expenditure data
Communicating with clients and other stakeholders
Ensuring good financial practices within the company
Using and maintaining data logs with accounting software
Receipting all fees and charges
Executing banking and bookkeeping procedures
Providing advice on the financial direction of the business
What skills do you need to become a Finance Officer?
To be a successful Finance Officer, you will need to be an experienced financial professional with excellent organisational skills. You will also need to communicate effectively with clients and stakeholders and have a good understanding of accounting and financial policies.

Other skills the position requires include:
Superior time management
Excellent written and verbal communication
Self-motivation and the ability to work autonomously
What qualifications does a Finance Officer need?
In Australia, it is not required that you have a specific qualification to become a Finance Officer. However, completing an accounting or finance degree can be beneficial because the knowledge and skills gained from these degrees will allow you to progress faster in many areas, including financial management. Some employers may also require a Certified Practising Accountant (CPA) qualification.
The qualifications you'll need for a Finance Officer position also depend largely on your location, company size, job type and the level of difficulty of the tasks outlined in the job description.
How much do Finance Officers make?
The average salary for a Finance Officer in Australia ranges between $46,000 and $65,000. However, this can vary depending on several factors such as years of experience, level of education, company size and location.
Entry-level Finance Officer salaries start at around $50,000, while a more experienced Accounts Officer can earn around the $65,000 mark.
What types of employers hire Finance Officers?
Finance Officers can work for a variety of employers, including:
Small businesses
Medium-sized businesses
Large businesses and companies
Public sector organisations
Not-for-profit organisations
Finance Officer jobs are also available in multiple industries, such as:
What technologies do Finance Officers use?
Finance Officers use a variety of software programs or technologies in their work, including
Microsoft Office (especially Excel)
, other accounting or banking software as well as financial reporting and data visualisation tools.
Are Finance Officer jobs in demand in Australia?
The job prospects for Finance Officers are positive as the economy and businesses grow, so does the demand for experienced and qualified financial professionals. This means that opportunities for Finance Officers will continue to be available in Australia in the coming years.
How to become a Finance Officer in Australia?
The best way to become a successful Finance Officer is to gain experience in an accounting or finance-related role. You should also ensure that you are up to date with current accounting and finance technology and software. Networking can also be beneficial as it provides you with the opportunity for exposure and growth within your career.
Having strong interpersonal skills is crucial for this type of position, so make sure you develop excellent communication abilities and seek out situations to hone these skills, such as volunteer work or working part-time while studying.
Search for jobs
Find permanent, temporary or contract jobs with Hays.
---
Government and public sector roles available through Hays.
---
We can provide you with fast, easy access to job opportunities.
---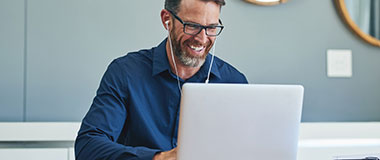 Career Advice
View templates and tips to help you start your job search journey.
---
Access expert advice for all stages of the job hunting process.
---
Master the art of job interviews with helpful articles and tips.
---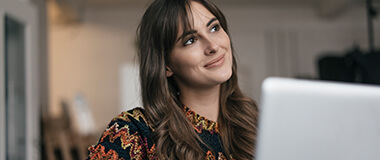 Tools & Resources
Simplify your job search by setting up a Hays job alert.
---
Find out if you're earning the salary you deserve.
---
Sign up to get expert career advice delivered to your inbox.
---
Finance Officer Links Job Pages | Promo Block | UB
About Finance Officer jobs
Finance Officer insights RH menu
Our currently available Finance Officer jobs are listed below
Related Areas of Expertise | Promo Box - UB
Explore related areas of expertise