ACCOUNTS RECEIVABLE JOB DESCRIPTION | Main Region
Accounts Receivable job description


What is included in an Accounts Receivable job description?
An Accounts Receivable job description typically includes the following tasks and responsibilities:
Calculating, recording, inputting or processing financial data
Preparing customer invoices based on accounting procedures
Researching and investigating discrepancies in invoices to determine the accuracy of charges
Matching payments to invoice numbers or sales orders
Handling customer inquiries regarding billing issues
Managing an Accounts Receivable ledger and Accounts Receivable files
Submitting daily reports to management on accounts receivable operations
What does an Accounts Receivable officer do?
An Accounts Receivable officer is responsible for all financial transactions related to the company's accounts receivable. This generally includes:
Maintaining customer accounts
Working with a billing system generating invoices
Collecting payments
Posting receipts in a timely manner
Securing revenue
Applying fair credit practices
The Accounts Receivable officer plays an important part in any organisation's accounts department. They ensure that finances are managed effectively and that customers are billed correctly and paid on time.
As part of their Accounts Receivable duties, they also work with other departments within an organisation to ensure that all financial transactions are carried out effectively and efficiently.
What are the duties of an Accounts Receivable officer?
The primary duties of an Accounts Receivable officer are:
Processing credit memos and refunds
Raising and sending invoices to customers
Posting payments to customer accounts
Tracking overdue invoices and following up on them
The work required to be executed each day as an Accounts Receivable officer varies depending on the industry, company size, location and department's needs. A large part of the work is responding to customer queries about billing issues or requests for information from other departments – this could include tasks such as calls from sales representatives who may have problems with a customer not having been billed yet for a service.
What does an Accounts Receivable officer do at work?
An Accounts Receivable officer works in an office or hybrid environment, generally from 9 am to 5 pm, Monday to Friday. They may work longer hours in the event of backlogs or when important deadlines are approaching.
There can be pressure when working under tight project deadlines and it is necessary to be flexible with working additional hours to ensure that deadlines are met. This is particularly common in larger businesses that have 24/7 operations and that span different time zones.
Is an Accounts Receivable role an accounting job?
An Accounts Receivable role is different to the role of an Accountant, but they work closely with accountants on some tasks. They will generally be partially familiar with accounting practices and terminology that is used in their daily duties.
Search for jobs
Find permanent, temporary or contract jobs with Hays.
---
Government and public sector roles available through Hays.
---
We can provide you with fast, easy access to job opportunities.
---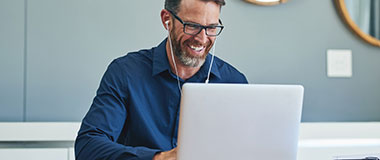 Career Advice
View templates and tips to help you start your job search journey.
---
Access expert advice for all stages of the job hunting process.
---
Master the art of job interviews with helpful articles and tips.
---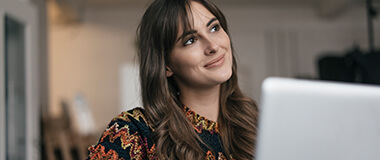 Tools & Resources
Simplify your job search by setting up a Hays job alert.
---
Find out if you're earning the salary you deserve.
---
Sign up to get expert career advice delivered to your inbox.
---
Internal Links Financial Controller jobs | Right Side
About Accounts Receivable jobs
Accounts Receivable Jobs | Side PB
Where can I find Accounts Receivable jobs in Australia?
Related Areas of Expertise | Promo Box - UB
Explore related areas of expertise