Diesel Mechanic Jobs | Main region
Diesel Mechanic Jobs in Australia


What does a Diesel Mechanic do?
A Diesel Mechanic is responsible for the maintenance and repair of vehicles such as trucks, buses and bulldozers which run on diesel fuel.
What skills does a Diesel Mechanic need to have?
A Diesel Mechanic is expected to possess the knowledge and skills to be able to diagnose, inspect, maintain and repair diesel-powered vehicles and machinery.
Diagnose and Inspect
The diagnosis and inspection phases work in tandem. A Diesel Mechanic is required to use scanning tools and computers to facilitate the diagnostics process. This helps them identify any issues such as engine management faults, fuel injection problems and irregular fuel emissions. Specific roles require an extensive understanding of the Heavy Vehicle National Law (HVNL) regulations. In contrast, the inspection phase is where the mechanical experience and knowledge are displayed. Diesel Mechanics will run through an inspection procedure checklist that covers key components including engine, steering, transmission, brakes, and suspension. Problem-solving and sound communication skills are required to effectively carry out this process. Feedback from the owner/operator of the machine is in many circumstances the fastest way to identify a fault.
Maintain
A large percentage of diesel-powered vehicles and machines are critical in production process of many organisations. As a result, maintenance to ensure uninterrupted use is critical. It is here where Diesel Mechanics perform routine maintenance on a long list of items which are broken down into the following categories: in-cab, pneumatic system check, cab and body inspection, tyre and wheels, engine, air brake and hydraulic brake. A Diesel Mechanic should have extensive knowledge on all the above areas and be experienced in recognising faults and potential faults that can be prevented.
Repair
This is considered the final phase. After identifying a fault, a Diesel Mechanic is required to determine the necessary repairs required and the most appropriate way for the process to be carried out. Proficient use of hand and power tools such as an impact driver, wrenches, ratchets, ball joint equipment, and drills are essential. Experience using pneumatic and welding tools is considered beneficial.
Diesel Mechanic job responsibilities
Diagnose any problems with the vehicles or machinery by using scanning tools and computers
Inspect and perform routine check-ups of key components including engine, steering, transmission, suspension, and brakes.
Operate hydraulic jacks and hoists safely to inspect vehicles
Repair damaged parts, units, malfunctions or deficiencies with the vehicle or machinery
Test drive vehicles to see if the fault has been rectified
Communicate with vehicle/machine operators
Order parts and maintain the inventory levels
Skills and experience employers are looking for
A Certificate II in Automotive Servicing Technology along with an apprenticeship is a good starting point for prospective Diesel Mechanic. In addition, employers find it beneficial to possess the following core and technical skills:
Core Skills
Logical and clear thinker

Excellent problem solver

Strong communication skills
Technical Skills
Ability to use scanners and computer systems to diagnose issues

Proficient in using basic tools and pneumatic tools
Core Skills
In most circumstances, Diesel Mechanics are dealing with vehicles/machinery that are extremely valuable. Consequently, employers expect them to be able to think clearly and logically. This includes following a strict procedure list with respect to inspection and maintenance. The ability to identify faults, and more importantly prevent them, are recognised as invaluable by employers.

Avoiding unnecessary downtime is high on the priority list of employers which places effective problem-solving high on their list of requirements. Using a checklist and process elimination are fundamentals of a Diesel Mechanic. Those will extensive mechanical knowledge and experience in coping with pressure situations will stand out. Employers are seeking Diesel Mechanics who can achieve effective outcomes both autonomously and within a team.

Substantial value has been placed on strong communication skills by employers. The benefits of this are evident throughout all aspects of the job including teamwork, reporting to management, dealing with suppliers and most importantly, utilising feedback from operators to quickly identify any faults.
Technical Skills
Proficient use of scanning tools and computers to facilitate the diagnostics process are requisite skills. This is essential in identifying a wide rand of electrical and computer-generated faults. There is also an expectation that a Diesel Mechanic will be able to interpret the results of the diagnostics and subsequently carry out any necessary repairs. Any extensive experience in this area should be mentioned in your resume.
There are times when basic tools such as spanners and ratchets will suffice, but there is a growing appetite from employers for those who can use additional tools. These include powerful pneumatic tools which are driven by compressed air, high powered tools, and welding equipment.
What type of employers hire a Diesel Mechanic?
Construction
– There is significant demand for Diesel Mechanics in the construction industry working on cranes, dump trucks and earthmoving equipment.
Resources and Mining
– The heavy diesel machinery that is used in the mining industry provides lucrative opportunities. Most of these jobs are in remote areas with alternate working rosters. Experience working with CAT, Hitachi, Komatsu, Atlas Copco and Sandvik machinery is preferred.
Agriculture
– This could be working on tractors or irrigation and harvesting equipment. It could also involve working on sprayers, cutters and diggers.

Automotive – There are many jobs available on land and sea. Automotive transport companies regularly have their own in-house Diesel Mechanics with opportunities in this sector for mobile Diesel Mechanics that deal with emergency breakdowns. Diesel Mechanics can also work on marine vessels such as cargo ships. school buses, cargo ships.

Dedicated Inspection – Those with experience can explore opportunities as a dedicated inspector. There is stringent regulation with respect to heavy vehicles and machinery. Many organisations have their own inspection teams as a safeguard with other opportunities to work within regulatory bodies. Extensive knowledge of National Heavy Vehicle Laws (NHLV) and the National Heavy Vehicle Inspection Manual (NHVIM) are essential.
Diesel Mechanic qualifications
Certificate II in Automotive Servicing Technology
Certificate III in Automotive Diesel Engine Technology
Certificate III in Heavy Commercial Trailer Technology
Driver's licence
How much does a Diesel Mechanic earn?
The earnings potential for a Diesel Mechanic will depend on the industry in which they work, with resources and mining providing the most lucrative opportunities. For our latest guide on typical earnings as a Diesel Mechanic, please refer to our Hays Salary Guide.
How to become a Diesel Mechanic in Australia
Certificate II in Automotive Servicing Technology is the starting point for a Diesel Mechanic. They can specialise in other areas with qualifications such as a Certificate III in Automotive Diesel Engine Technology and a Certificate III in Heavy Commercial Trailer Technology.
On the job training and hands-on experience is an asset. An apprenticeship will provide you with the necessary fundamentals, but it is with additional experience that a Diesel Mechanic develops a comprehensive understanding of diesel vehicles and machinery.
Work on your core skills. Employers are placing significant value on strong problem solving and sound communication skills.
Become proficient in the use hand tools, pneumatic tools, other high-powered tools, and welding equipment.
Attach any certificates or specialist professional development qualifications you have obtained.
Search for jobs
Find permanent, temporary or contract jobs with Hays.
---
Government and public sector roles available through Hays.
---
We can provide you with fast, easy access to job opportunities.
---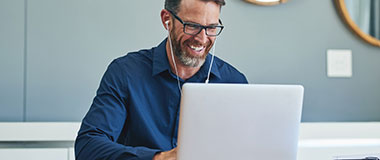 Career Advice
View templates and tips to help you start your job search journey.
---
Access expert advice for all stages of the job hunting process.
---
Master the art of job interviews with helpful articles and tips.
---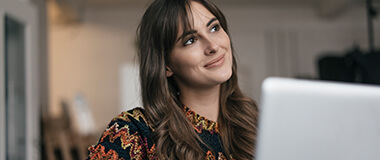 Tools & Resources
Simplify your job search by setting up a Hays job alert.
---
Find out if you're earning the salary you deserve.
---
Sign up to get expert career advice delivered to your inbox.
---
Search Diesel Mechanic Jobs | RH promo block
Related Trades & Labour Jobs | RH Menu
Related Trades & Labour Jobs