Welder & Maintenance Fitter Jobs | Main Region
Welder & Maintenance Fitter Jobs in Australia


What does a Welder & Maintenance Fitter do?
A Welder & Maintenance Fitter assembles and welds metal parts together on industrial equipment or machinery. They also provide ongoing maintenance on the equipment and machinery to diagnose and repair faults.
What skills does a Welder & Maintenance Fitter need to have?
There are a set of essential skills required to be a Welder & Maintenance Fitter with additional abilities required for specific roles. Fitters & Turners require machining experience while for Maintenance Fitters, automation experience is considered a necessity. The role is broken up into two key components:
Welding
Competency in welding and fitting metal parts to machinery and equipment accurately is essential. This includes extensive knowledge and proficiency in common welding techniques such as MIG, TIG, oxy-fuel welding, and arc welding. An MIG (metal inert gas) welder uses an electric arc to create the weld and is considered as a fundamental welding technique. A TIG (tungsten inert gas) welder is considered a specialist technique and the ability to operate this type of welder is advantageous. Prior to utilising welding techniques, one must have the knowledge required to read and interpret engineering blueprints and any relevant drawings. An understanding of such should have been developed during the completion of a Certificate III in Engineering.
Maintenance
In many circumstances, a Welder & Maintenance Fitter is entrusted with performing routine maintenance. Maintenance is broken up into three categories: preventative, reactive (emergency breakdowns), and on-going maintenance. The purpose of preventative and on-going maintenance is to ensure that welding machines and equipment are producing optimum performance. It includes checking power sources and load bank testing along with inspecting cables, guns, liners, and hoses. A major asset when attending to emergency breakdowns is the capacity to quickly identify a fault and repair it to the required specifications. Excellent problem solvers and people with experience undertaking corrective repairs are considered a genuine asset as they can limit downtime and increase productivity.
Welder & Maintenance Fitter job responsibilities
Interpret blueprints, relevant drawings, and specifications
Weld, manipulate and fit metal parts to equipment and machinery
Ability to use hand and power tools including welders, grinders and drills in a safe manner
Display proficiency in preventative, reactive and on-going maintenance where applicable
Find solutions to assist in the continuous improvement of respective equipment and machinery
Work in collaboration with contractors and other trade professionals where required
Follow all relevant workplace health and safety guidelines
Perform routine maintenance in accordance with maintenance schedule
Skills and experience employers are looking for
There is an expectation from employers that a Welder & Maintenance Fitter will possess a range of fundamental core and technical skills. Those exploring employment opportunities in this field should have or look to develop the following competencies:

Core Skills
Clear and logical thinker
Problem solving and analytical skills
Strong attention to detail
Technical Skills
Weld, manipulate and fit metal parts to equipment and machinery
Proficient in using MIG and TIG welders including safety procedures
Use cutting and shaping tools to produce parts which will be welded to the equipment or machinery
Core Skills
Employers across organisations of all sizes have indicated that is important for a Welder & Maintenance Fitter to be a clear and logical manner. From interpreting blueprints, to installing and welding parts, there is an expectation for this to be routinely completed in a timely, efficient, and safe manner. The same applies to any maintenance procedures as any unnecessary delays can have a negative impact on productivity.
Those who have completed a Certificate III in Engineering and have extensive experience as a Welder & Maintenance Fitter should possess sound problem solving and analytical skills. This could include identifying an error with the blueprints or specifications which would require alterations to me made. Similarly, employers in reactive services are seeking persons with experience working autonomously in dealing with emergency breakdowns.
Welders and Maintenance Fitters face life-threatening hazards daily. Therefore, it is extremely important that they possess a strong attention to detail. Following safety procedures and protocols is critical to ensure a controlled working environment. Those with any additional accreditation relating to safety will be well positioned and should make note of such in their resume.
Technical Skills
There is a certain level of technical skills that employers anticipate a Welder & Maintenance Fitter to have. Sheet metal workers should be able to fabricate sheet metal products based on technical drawings. There is an assumption that they will be competent in welding techniques such as TIG, MIG, and arc welding. Knowledge of these techniques will ensure a Welder & Maintenance Fitter can carry out all required tasks. Any experience with other techniques such as flux core and submerged arc welding should be specifically mentioned.
What type of employers hire a Welder & Maintenance Fitter
Building, Construction and Manufacturing – A Welder & Maintenance Fitter will be responsible for the preventive maintenance of plant equipment, which could also involve welding steel and fabricating brackets.

Resources and Mining – In high demand and very lucrative. Experience in responding to breakdowns and emergency repairs for heavy duty mining equipment such as excavators and drills essential.

Maintenance – This is quickly becoming a specialised role as organisations look to minimise downtime, increase productivity, and ensure safety standards are always met.
Operation (Inspection) – There is a growing number of Welding Inspector vacancies across a range of industries including engineering, mining, construction, and regulatory bodies because of the increasing demand for safety. Private organisation and regulatory authorities alike have place significant emphasis on this.

Sheet Metal – Many sheet metal worker roles available across a range of industries. Ideal for those who specialise in fabricating sheet metal products, shape sheet metal in accordance with design instructions and assemble/install sheet metal products using welding techniques.
Welder & Maintenance Fitter qualifications
Certificate III in Engineering (Mechanical Trade) or Certificate IV in Engineering
White Card for the construction industry
Forklift Licence
Driver's Licence
How to become a Welder & Maintenance Fitter in Australia
Completion of a Certificate III or IV in Engineering.
On-site experience is vital. Whether it is through an apprenticeship or work. experience, this is where you will become proficient in the use of specialised tools and welding techniques.
Work on your core skills. Employers are placing significant value on problem solving and being able to quickly find faults with machinery and equipment.
Expand your skillset. This could include obtaining licenses to operate heavy equipment and machinery, completing a welding inspection course, or gaining further accreditation in areas such as safety from the Australian Welding Institute.
Become highly proficient using a wider range of tools, equipment, and techniques.
Make sure that you list all skills and competencies in your resume.

Search for jobs
Find permanent, temporary or contract jobs with Hays.
---
Government and public sector roles available through Hays.
---
We can provide you with fast, easy access to job opportunities.
---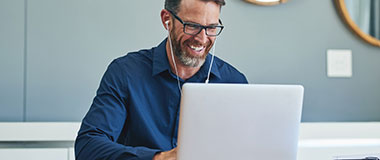 Career Advice
View templates and tips to help you start your job search journey.
---
Access expert advice for all stages of the job hunting process.
---
Master the art of job interviews with helpful articles and tips.
---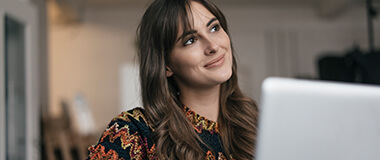 Tools & Resources
Simplify your job search by setting up a Hays job alert.
---
Find out if you're earning the salary you deserve.
---
Sign up to get expert career advice delivered to your inbox.
---
Welder & Maintenance Fitter Jobs | RH Menu
Related Trades & Labour Jobs | RH Menu
Related Trades & Labour Jobs