Rigger Jobs | Main Region
Rigger Jobs in Australia


What does a Rigger do?
A Rigger is responsible for setting up pulleys, cables, ropes and other equipment to lift large and heavy objects. The role of a Rigger varies depending on the industry which they work in. A Construction Rigger works with cranes and pulley systems while an Oil Rigger deals with drills that extract oil.
What skills does a Rigger need to have?
A Rigger is expected to assemble and prepare rigging equipment in a correct and safe manner. This is to ensure that heavy objects or equipment are handled and moved in an appropriate manner.
Assembly and Preparation
Safety is a paramount consideration for Riggers including the assembly or preparation phase. A Rigger must have the knowledge required to assess the weight of the load and determine the equipment needed to effectively complete the task. Experience assembling pulleys, cables, and ropes is essential. The same applies to the effective use of lifting hooks, spreader bars, shackles, and rigging harnesses.
Oil Riggers need to understand the mechanical and hydraulic systems involved with the drilling process. Competence in setting up the rig correctly is critical as it allows the oil to follow smoothly and at the recommended pressure. Irrespective of the industry, a great attention to detail is needed to complete this process.
Transfer of objects and equipment
Excellent verbal and non-verbal communication skills are vital during the transfer of a heavy load. During this process, a Rigger will be in constant communication with several other parties including colleagues, crane operators, safety personnel, and supervisors. A Rigger is expected to ensure that the load is well balanced before proceeding to guide the crane operator through the safe relocation of the load. A comprehensive understanding of hand signals and proficient use of radio equipment are required to communicate in a clear and concise way.
Rigger job responsibilities
Assemble and prepare rigging equipment such as pulleys, cables, ropes, braces and winches which are responsible for moving the heavy objects and equipment
Communicate with crane operators using hand signals and radio equipment to guide them when moving the heavy objects and machinery
Ensure the load is stable and well balanced
Assemble support braces for temporary scaffolding
Riggers in the oil industry are responsible for drilling rigs, the flow of the oil through the pipes and linking the pipes when the oil is transported to the tanker
Conduct post-rigging inspections and store equipment at the completion of the assignment
Adhere to Occupational, Health and Safety procedures
Skills and experience employers are looking for
A Certificate III in Rigging is required to be a fully qualified rigger. In addition to an apprenticeship and on-the-job training, employers find it beneficial to possess the following core and technical skills:
Core Skills
Clear and logical thinker
Great attention to detail
Strong communication skills
Technical Skills
Ability to set up pulleys, cables, ropes and other equipment to lift large and heavy objects
An Oil Rigger needs to be able to manage hydraulic and mechanical systems for the drill, and monitor the flow and pressure of the oil moving through the pipes
Core Skills
A Rigger must have a clear and logical mindset when it comes to the set up of the rigging equipment. They must make sure that the pulleys, cables, ropes, and other equipment can secure the load, but also think about the best way to navigate the load through narrow openings or confined spaces. Having excellent special awareness is an invaluable asset and one that is developed over time.

Failure to safely move a load can be catastrophic. Therefore, is it critical for a Rigger to display a great attention to detail during the assembly process. Employers are looking for Riggers who have a genuine strength in assessing the weight the load, keeping it well balanced and planning safe execution. Safety is at the forefront of importance for a Rigger and every detail needs to be ticked off when it comes to preparing the transport of a heavy load or equipment.

Strong communication is a priority for all employers. Miscommunication or a failure to understand a simple signal can cause serious damage or injury. Through hand signals and radio communication, a Rigger must be able to effectively assist a crane operator navigate the transportation of the heavy load or equipment. A Rigger may work with different personnel on any given day, increasing the need to understand industry specific hand signals and rigging techniques.
Technical Skills
The major technical skill for a Rigger is to have a thorough understanding of rigging equipment and the best practices to transport a heavy load. These skills would be acquired through the completion of a Certificate III in Rigging, but it is experience which employers value most. Those will additional accreditation that allows them to move heavier loads and other materials should make specific mention of this in their resume.
Rigging roles in the oil industry require specific technical knowledge. These Riggers are required to manage hydraulic and mechanical systems for drilling. Good depth perception, physical strength and a great attention to detail are characteristics that employers are looking for.
What type of employers hire a Rigger?
Construction
– A Rigger works on construction sites and closely with crane operators to move heavy objects and equipment safely. Specific Rigging tickets are required to work with certain materials and weights.
Oil & Gas
– Oil Riggers are responsible for setting up the rigging equipment and connecting parts to fixed structures such as a drilling rig. The Rigger manages the process from digging to the movement of oil through pipes into a tanker.
Mining
– Riggers who work in mines will be responsible for navigating heavy loads and equipment through confined spaces, but also will set up scaffolding and other rigging equipment to transport the heavy machinery which is used in mining.
Commercial
– There is a wide range of Rigging roles for the construction and removal of temporary structures. This could include large scale events in parks or showgrounds. Similarly, a Rigger could work on a film set with the responsibility of moving props, changing sets or other structures in a studio.
Rigger qualifications
Certificate III in Rigging
Construction White Card
Forklift Licence
Work Safety At Heights Ticket
Confined Spaces Ticket
Driver's licence
How to become a Rigger in Australia
Complete a Certificate III in Rigging and obtain your white card to work in the construction industry.
On the job training and hands-on experience. This includes rigging fundamentals but it is intangible skills such as sound communication, special awareness and good depth perception that are developed over time.
Work on your core skills. Strong communication skills and possessing a great attention to detail are essential skills for a Rigger when it comes to job site safety and moving heavy equipment.
High proficiency in Rigging tools.
Attach any certificates you have obtained such as Work Safety at Heights if you are working in construction and Confined Spaces ticket if you choose to work in the mining industry.
Rigger Jobs in Australia | RH Promo Block
Related Trades & Labour Jobs | RH Menu
Related Trades & Labour Jobs
Search for jobs
Find permanent, temporary or contract jobs with Hays.
---
Government and public sector roles available through Hays.
---
We can provide you with fast, easy access to job opportunities.
---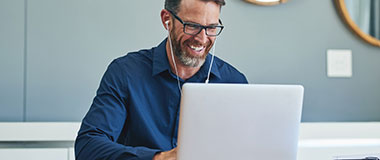 Career Advice
View templates and tips to help you start your job search journey.
---
Access expert advice for all stages of the job hunting process.
---
Master the art of job interviews with helpful articles and tips.
---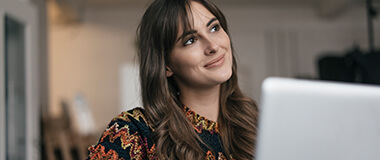 Tools & Resources
Simplify your job search by setting up a Hays job alert.
---
Find out if you're earning the salary you deserve.
---
Sign up to get expert career advice delivered to your inbox.
---