Spray Painter Jobs | Main Region
Spray Painter Jobs in Australia


What does a Spray Painter do?
A Spray Painter is responsible for spray painting cars, furniture and other objects. They do this by preparing and cleaning the parts for painting, mixing, and matching the paint or coats to be used, and applying the paint according to the job requirements.
What skills does a Spray Painter need to have?
The skills required to be a Spray Painter can be broken up into two stages – preparation and application. This is in addition to some core fundamentals including attention to detail, strong hand-eye coordination, being deadline oriented and having sound communication skills.
Preparation
A Spray Painter is required to mix and match paints to meet the colour requirements and specifications of the job. They will then prepare the parts or objects for spray painting by first removing dirt, rust and old paint. During this time, a Spray Painter will also need to make sure that any parts that are not being painted, such as windows, are properly protected by masking tape. Effective Spray Painters are process-oriented and place great emphasis on attention to detail. This mentality helps maintain clean surfaces and ensures precise colour-matching.
Application
Throughout the application phase, a Spray Painter is expected to effectively adjust the nozzle of the spray gun so that it produces the optimal paint flow and thickness. Consistent application requires a steady hand, good hand-eye coordination, and a strong attention to detail. Where required, a Spray Painter will sand the surface of the object in between coats and touch up any defective areas during the application stage. Certain aspects of the application process will vary depending on the role. Automotive Spray Painters will have alternate requirements to those in manufacturing fabrication and coating.
Spray Painter job responsibilities
Prepare parts and surfaces for painting or coating by removing dirt, rust, and any loose/old paint
Mix and match the paint and tints precisely
Pour paint into spray guns and adjust nozzles for accurate paint flow and thickness
Properly mask areas which are not being painted and remove tape at the completion of the job
Apply rust proof undercoats and primers using a spray gun
Sand and clean surfaces between coats where required
Identify and touch up any defective areas
Keep track of paint stock inventory and liaise with appropriate person
Safe use of spray paint tools and equipment such as spray guns, paint shakers, pressure pots etc
Compliance with WHS policies and procedures
Skills and experience employers are looking for
Being process-oriented and paying attention to detail are core skills that are looked upon favourably by employers. In relation to technical skills, there is a demand for Spray Painters who can use different types of spraint painting tools and equipment. The following skills are considered beneficial by employers:
Core Skills
Process-oriented logical thinker
Good hand-eye coordination
Strong attention to detail
Technical Skills
Application of spray paint in a consistent and accurate manner
Expertise in the mixing of paints or chemicals for the requirements of the job
Proficient in using spray painting tools and equipment
Core Skills
It is vital for a Spray Painter to complete tasks in a logical and clear way to prevent delays. Employers in the automotive industry prefer Spray Painters who are process-oriented and methodical. They have specific processes that must be adhered to which must be adhered to in a timely manner. This applies across all facets including preparation, application, rectification, and safety. Those who have displayed sound communication skills with previous team members and management will be well placed.
The importance of a steady hand and good hand-eye coordination cannot be understated when it comes to spray painting. This skill will be enhanced with hands-on experience during an apprenticeship or the completion of a Certificate III in Automotive Refinishing Technology. Employers have suggested that a high standard of work is consistent with those who place an emphasis on attention to details. Being focused is a determining factor and one that results in minimal delays and a lower rate of rectification. Attention to detail applies to all aspects of Spray Painting including masking, mixing or applying.
Technical Skills
An essential element of any Spray Painter's job is to apply the paint in a consistent and accurate manner. Employers have marked this as the biggest differentiating factor among Spray Painters. Those who can produce a consistent high-quality finish are in high demand.
The knowledge and skills required to do this are acquired via an apprenticeship, experience or while getting certified. These skills are enhanced by understanding how the equipment is best used to produce the desired finish. This could range from using the correct nozzles and certain force for specific jobs or using paint shakers to get the right mixes for the paint and chemicals.
What type of employers hire a Spray Painter
Automotive – The automotive industry is the most common work environment for a Spray Painter. Spray Painters can work for mechanics, smash repairs or car dealerships to spray paint vehicles, parts and other mechanical assemblies.

Manufacturing – Many Spray Painter jobs are on offer in the manufacturing sector. These roles may involve painting or coating prefabricated products and objects. Metals and wood are the most common materials dealt with.

Mobile – There is a growing demand for mobile Spray Painters. Much like mechanics, Spray Painters can visit clients at their home or workplace with the focus being on smaller jobs that do not require a spray booth.

Construction – The building and construction sector continues to evolve. With large scale interior and exterior painting, opportunities exist for Spray Painters to shift away from the automotive industry.
Spray Painter qualifications
Certificate III in Automotive Refinishing Technology
White Card for the construction industry
Forklift Licence
Driver's Licence
How to become a Spray Painter in Australia
Certificate III in Automotive Refinishing Technology.
Hands-on experience is essential as not all spray painters will have a formal qualification. The completion of an apprenticeship is viewed upon favourably, while work experience and excellent knowledge of the spray painting tools and equipment will be advantageous.
Work on your core skills. Employers are placing substantial value on those who are process-oriented and pay a high attention to detail.
Obtain licenses to operate heavy equipment and machinery like a forklift and a White Card is essential if job opportunities arise in the construction industry.
High proficiency in spray painting tools and equipment such as spray guns, hoses, nozzles, and pressure pots.
Search for jobs
Find permanent, temporary or contract jobs with Hays.
---
Government and public sector roles available through Hays.
---
We can provide you with fast, easy access to job opportunities.
---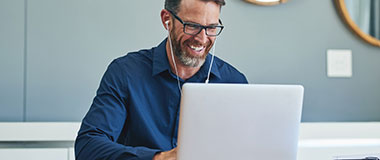 Career Advice
View templates and tips to help you start your job search journey.
---
Access expert advice for all stages of the job hunting process.
---
Master the art of job interviews with helpful articles and tips.
---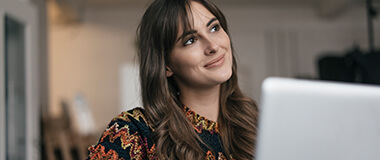 Tools & Resources
Simplify your job search by setting up a Hays job alert.
---
Find out if you're earning the salary you deserve.
---
Sign up to get expert career advice delivered to your inbox.
---
Spray Painter Jobs | RH Menu
Spray Painter Jobs in Australia
Related Trades & Labour Jobs | RH Menu
Related Trades & Labour Jobs