Critical Thinking Main Region
How to improve critical thinking skills


When it comes to soft skills, there are certain key competencies that employers value above others. Communication, interpersonal, teamwork, and problem solving soft skills are all highly valued. Joining this group of essential soft skills in demand today is critical thinking.
With critical thinking skills highly sought after, below you'll find our insights on what is critical thinking, why are critical thinking skills important and how to improve critical thinking to advance your career and job satisfaction today.
What is critical thinking?
The first step to improving your critical thinking skills is to consolidate your understanding of what it is. So, what is critical thinking and what are we referring to when we discuss critical thinking skills in the workplace? A simple critical thinking skills definition is that it involves reaching a decision, judgement or conclusion based on the rational analysis of information.
Contrary to common belief, the term 'critical thinking' does not mean the same as intelligence, although intelligence is a component of critical thinking. After all, we've probably all met people who were good at summoning up obscure information or resolving complex mathematical equations, but who often made poor decisions.
Instead, critical thinking involves exploring a problem from every possible angle, questioning assumptions, then analysing and reflecting rationally to devise the right solution.
Critical thinking skills examples
Employees perform all kinds of critical thinking activities that require strong analysis. In fact, critical thinking skills examples can be found daily in our working lives when we are called upon to make informed decisions based on careful analysis. These include:
Allocating people and resources for projects within a set budget;
Collaborating with a team to identify a problem and evaluating the merits of potential solutions;
Analysing data to form insights to guide your decisions or strategy.
To complete any of these tasks effectively, you need to critically think through the problem by rationally and objectively analysing it then coming up with an appropriate solution.
Why are critical thinking skills important in the workplace?
Critical thinking skills in the workplace are important for various reasons. Organisations with employees who excel in critical thinking can solve problems before they evolve into bigger issues. They can use critical thinking skills to form successful strategic plans and operations, take advantage of new opportunities and perform effectively. They rationally analyse all the relevant data and information to find the best solutions to the problems at hand.
By using your critical thinking in the workplace, you can be confident that you will respond in an informed and rational way to challenging situations or when problem solving. This includes new and unexpected challenges, where critical thinking skills are imperative to taking the best possible action when faced with the unfamiliar.
How to improve critical thinking skills
Critical thinking is a professional soft skill that can be developed in various ways. Following are our critical thinking skills development prompts to get you started.
Consider the problem
To improve your critical thinking skills, when looking to solve problems make sure you firstly review the issue from all angles. For example, you might find yourself needing to weigh up colleagues' opposing views, so gather and understand all their arguments and related facts before you can begin to determine the best solution.
Form a clear picture of all relevant points of view, the situation and the issue. If needed, delve deeper into factors that aren't clear, such as by researching the facts. You can't always take everyone at their word, so go direct to either the source or the data to confirm information before you begin to evaluate and synthesise it – which brings us to the next point.
Analysis
Once you've gathered all the necessary information and data, analyse it rationally and objectively. Strong critical thinkers understand that to come up with an appropriate solution, you need to carefully examine the key aspects of the challenge or problem. So, think through and review all information and data collected. What connections between ideas exist? How relevant are the arguments made? What insights can you glean from the data?
Keep an open mind
When analysing information, keep to the facts – what is the data telling you? Remember, rationally reviewing information is the key to becoming a critical thinker, so question your assumptions, don't allow your emotions to influence your thoughts and remain objective. You can't perform effective analysis with a closed mind either, so be receptive when reviewing all the data and information you collected.
Interpret the facts
The best critical thinkers are adept at using the findings of their analysis to inform their view on the topic or problem faced. Key to your ability to infer and draw conclusions is your problem solving skills. After all, your analysis may point to several possible solutions or ways to improve a situation, so narrow down your options. As noted in our article on how to improve your problem solving skills, the best way to do this is by thinking through each potential solution in the context of your company's timeframe, objectives and budget. As part of your decision making process, also think critically to consider the likely outcome of each solution.
Explain your solution
Finally, your critical thinking skills aren't complete without being able to not only come to the ideal solution but explain it in a way that everybody understands. Otherwise, despite all your logical and informed decision making, your solution could be ignored. For instance, perhaps a middle manager recognises a clear need for hiring an additional employee to increase their organisation's bottom line. While they may have a rational and objective reason, they'll diminish their potential to garner support if they can't clearly explain their solution.
So, if you need to convince decision makers of your choice, practice making a reasoned case and share evidence to support the logic of your conclusion. This will also show that you've used your ability to think critically when problem solving to develop an informed and rational solution.
Free online learning courses with Hays Learning
Now that you know what is meant by critical thinking skills and how to think critically, you can further improve your critical thinking with online learning courses.
Hays Learning
is our online learning platform covering technical, digital and soft skills. With Hays Learning, you can access a range of free online learning courses, including critical thinking.
Sign up today!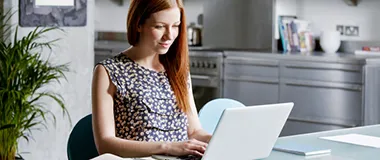 Hays Learning
With free access to hundreds of courses, develop the skills you need to future proof your career.
Sign up for free
Skills Advice
Learn how to quickly and successfully embrace change at work.
---
Understand why effective communication skills are essential.
---
Enhance your ability to make logical and informed decisions.
---
Learn how to collaborate and communicate to achieve outcomes.
---
Listen to the podcast to learn how to give a presentation that will impress the c-suite.
---
Understand what it takes to solve problems effectively.
---
Find out what 7 essential soft skills you need today to impress the hiring manager.
---
Discover how to develop great teamwork skills in the workplace.
---
Learn how to collaborate and communicate to achieve outcomes.