Glazier Jobs in Australia | Main Region
Glazier Jobs in Australia



What does a Glazier do?
A Glazier is responsible for measuring, installing, and replacing glass. This may occur in various settings ranging from household windows, mirrors and shower features to commercial applications such as replacing storefront windows and architectural window systems.
What skills does a Glazier need to have?
The main skills required by a Glazier relate to the three different stages of the glass installation process: measure, install, and secure.
Measure
To accurately measure, a Glazier is required to have the ability to interpret any plans and specifications for the glass fitting. Sound communication skills are also important here as to consult with the relevant parties about the specifics associated with the job. This may relate to colour, thickness, shape, and size of the glass. Effective communicate extends to the manufacturer of the glass or the workshop about the requirements for the glass panel.
Install
The second stage is the preparation phase where the Glazier will attach the frames to the enclosure where the glass will be installed. There is an expectation that a Glazier should be able to work with both aluminium and timber window frames, making any necessary adjustments to ensure that the specifications of the job are met. Glass can be extremely delicate, thus requiring Glaziers to be methodical in their preparation and place an emphasis on attention to detail. The ability to handle the required tools and unload the glass safely are also vital skills throughout this process.
Secure
It is important for a Glazier to display a high level of workmanship. Unlike other materials such as timber, you cannot insert and remove screws as you please with glass. A Glazier must be able to secure the glass and pack any loose areas between the glass and the frames with a glazing compound. It is also an expectation for a Glazier to smooth the rough edges of the glass with appropriate power tools such as belt sanders and treat the glass to meet the requirements that have been set out. They are also responsible for ensuring that the window or panel is both level and plumb. A Glazier is expected to make sure that there are no defects for sound or weather conditions where applicable. This is especially the case in wet areas such as bathrooms and kitchens.
Glazier job responsibilities
Remove broken or existing glass before installing the new glass
Measure, cut and install glass for windows, doors, skylights, frames, showers, bathtub enclosures and various other areas
Install wood or steel/metal frames to the enclosure or building for the glass panels to be attached
Seal and secure the glass, making sure everything is airtight
Interpret and understand the plans and specifications for the glass fitting, taking into consideration factors such as colour, thickness, shape, and size
Load and unload glass panels in a safe manner using cranes and hoists with suction cups when required
Ensure that there are no defects for sound or weather where applicable
Skills and experience employers are looking for
Possessing the following core and technical skills will appeal to future employers or help gain an apprenticeship in the glass and glazing industry.
Core Skills
Strong communication skills
Logical and clear thinking
Patience and high attention to detail
Technical Skills
Ability to measure, cut and install glass panels
Safe use of appropriate tools
Understand and analyse plans and specifications
Core Skills
Employers are placing a priority on strong communication skills. A Glazier needs to be able to be clear and concise when defining the job requirements and explaining any issue or constraints that may be encountered. This may also include recommending solutions and effectively explaining alterations to the manufacturer to ensure that the correct orders are completed accurately. Strength in this area minimises errors and ensures a smooth installation process.
The installation process requires a Glazier to be well prepared. No two jobs are the same which is why employers are looking for logical thinkers who can work autonomously to overcome any complications. Those who can show that they are proficient in all facets of the installation process will be well positioned.
A high attention to detail is an important core skill for a Glazier. Not only is glass delicate, in many circumstances there will be specific installation requirements. This may include the need to seal and waterproof the glass or use alternate fixings to those initially listed. Employers like to see evidence of previous work that reveals a high attention to detail.
Technical Skills
Remaining neat and providing a high level of workmanship are priorities of employers. A Glazier should possess a variety of trade skills and needs to be highly competent in several areas including measuring, cutting, and installing glass.

They should be competent with the following list of tools: tape measure, suction cups, level, silicone seal, caulking gun, cordless drill, impact driver, grinder, cutting blades, sander, and basic hand tools. A thorough understanding of the safety standards required for each tool will be beneficial.

The ability to understand and analyse plans has been listed as advantageous by employers of larger scale operations such as commercial installation. A good understanding of drawings allows a seamless installation process and good communication with all other parties involved.
What type of employers hire a Glazier?
Workshops – The majority of Glaziers will be employed by specialist workshops. These environments provide apprenticeship opportunities with a high percentage of the work carried out in residential applications. Work may include windows, shower screens, splashbacks, tabletops, sliding doors and display cases.

Construction – If a Glazier obtains their Construction Induction card, then they will be able to work on building sites and high-rise construction. Such roles are centred around installing glass that has been pre-measured and cut. Interpreting plans, experience with windows and shower screens are ideal for this industry. You will use hoists or cranes with suction cups to put the glass in its place.

Commercial – May include the replacement of shopfront windows or entry doors. On a larger scale, there may be the scope to install oversize glass panels that are being used on the exterior of large building as part of architectural designs. These are specialist roles that may require additional skills or experience.

Windscreens – There are opportunities in the automotive industry for specialist Glazier roles relating to motor vehicles. One example of this is the installation and replacement of windscreen for car and light commercial vehicles.
Glazier qualifications
Certificate III in Glass and Glazing
Complete an apprenticeship in the glass and glazing industry
Certificate III in carpentry is beneficial for roles involving windows and aluminium frames
Apply to become a certified Glazier with the Australian Glass Glazing Association
Construction Induction Card to be able to work on construction sites
How to become a Glazier in Australia
We have found that the most common educational qualification for a Glazier is a Certificate III in Glass and Glazing.
Certification with the Australian Glass Glazing Association.
Obtain a Construction Induction Card if your preference is to work in the construction industry.
Hands on experience is crucial. You should list all types of Glazier work that you have completed in your resume.
Experience with glass cutting tools and hand tools.
Expand your qualifications. A Certificate III in carpentry will create additional opportunities and help you stand out.
Work on your core skills. Employers are placing significant value on sound communication skills, patience, and attention to detail.
Search for jobs
Find permanent, temporary or contract jobs with Hays.
---
Government and public sector roles available through Hays.
---
We can provide you with fast, easy access to job opportunities.
---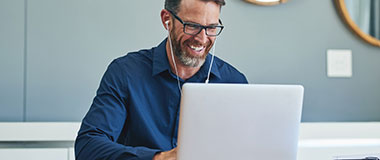 Career Advice
View templates and tips to help you start your job search journey.
---
Access expert advice for all stages of the job hunting process.
---
Master the art of job interviews with helpful articles and tips.
---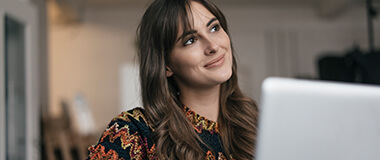 Tools & Resources
Simplify your job search by setting up a Hays job alert.
---
Find out if you're earning the salary you deserve.
---
Sign up to get expert career advice delivered to your inbox.
---
Related Trades & Labour Jobs | RH Menu
Related Trades & Labour Jobs