Carpenter Jobs - Main Region
Carpenter Jobs in Australia


What does a Carpenter do?
A Carpenter usually works with wood to build, install and repair structures and fittings. Carpenters perform a range of jobs that are classified as fitting/joinery or finishing. These cover all aspects of construction including floors, roofs, ceilings, doors, and windows.
What skills does a Carpenter need to have?
The skills required to be an effective Carpenter centre around three main steps which are to identify, construct and repair.
Identify
A Carpenter must be able to effectively identify the requirements of the job via the inspection of blueprints. During this phase, a Carpenter will arrange any materials and tools they require to complete the job. This stage involves measuring, noting materials required, and effectively communicating with relevant parties. Being able to determine the best processes will ensure that the job is completed in an efficient, cost-effective, and timely manner.

Construct
The construction or installation phase is where the Carpenter starts to put all the pieces of the blueprint together while complying with all relevant building codes. A Carpenter will cut and install wood, plastic, aluminium, fiberglass, or drywall using tools such as hammers, chisels, saws, drills, and sanders. They will then join everything together using nails, screws, and other materials such as adhesives. Carpenters will also install doors, windows, and cabinets. The moulding and building of stairs, staircases, platforms, and decking areas are among other common tasks. One of the key components of the construction phase is for a Carpenter to use a level and other equipment/instruments to validate the accuracy of their work.

Repair
A Carpenter will fix doors and windows as well as repair furniture such as cabinets, shelves, and other pieces. They will also check and repair any faults with the framing structures for houses, walls windows, doors and stairs. A Carpenter will also put the finishing touches on a project such as trimming and laminating doors along with rectifying any problems with skirting boards and mouldings.
Carpenter job responsibilities
Read and analyse blueprints to determine job requirement
Measure, cut and build frames for houses, walls, windows, doors, and staircases
Measure and install furniture such as cabinets, shelves and more
Maintenance of existing structures and fittings
Check the accuracy of work with the use of levels and surveying equipment
Communicate with other trades professionals to ensure project completed in a timely manner
Effectively use a large range of hand and power tools
Lift/carry heavy pieces of material or structures
Skills and experience employers are looking for
A Certificate III in Carpentry is a minimum requirement to operate as a qualified Carpenter. Employers also find it beneficial to possess the following core and technical skills:

Core Skills
Logical and clear thinker
Basic maths and problem solving skills
Strong attention to detail
Technical Skills
High level of competency in measuring, cutting and installing frames and structures
Expertise in measuring and cutting wood and other materials such as plastic, fiberglass, and aluminium
Proficiency in using tools and instruments
Core Skills
Employers are looking for Carpenters who work in a process driven manner. This stems from having a clear understanding of the job requirements after reading the blueprints or job description. Bring able to accurately list the materials and tools required on a consistent basis is considered essential. Those who can display that they have experience in ensuring frameworks and structures are set up properly for installation of doors and windows will be well placed.
Completion of a Certificate III in Carpentry will usually include time served as an apprentice. It is during this period where employers expect Carpenters to have developed strong problem-solving skills. This could range from coming up with solutions to issues with structures, fittings, or frameworks. Alternatively, it could also be as simple as liaising with colleagues about the best way to tackle issues which arise on the job.
Finishing is one of the most important aspects of carpentry and one that requires a strong attention to detail. This is particularly the case in finishing tasks that are clearly visible. Those who can show that they have produced a high and consistent level of workmanship with be ideally positioned.
Technical Skills
A Carpenter must possess a high level of competency in measuring, cutting and installing frames and structures for houses, doors and windows. There is an expectation from employers that they can stick to the correct dimensions on the blueprint when installing frameworks and make any necessary adjustments that allow for completion within the scope of work. These skills should have been developed during an apprenticeship and enhanced with additional experience. A high level of competency is almost mandatory.
Similarly, employers expect a Carpenter to be have the skills required to cut and measure materials such as doors and windows. They will not always be using wood, so it is essential that a Carpenter is versatile and adept in handling other materials like plastic, fiberglass, and aluminium.

Proficient and the safe use of hand and power tools along with measuring instruments are essential. This includes being able to adjust specific tools where required and ensuring that they are both clean and in good working order. An ability to use heavy tools or produce unique finishes should be listed in your resume.
What type of employers hire a Carpenter?
Construction
– The construction industry is a popular choice for a Carpenter after they have obtained their White Card to work in the industry. A carpenter in this industry is responsible for the frameworks within a building and the installation of doors windows and stairs etc. There are opportunities in residential and high-rise structures.
Commercial
– A Carpenter in the commercial sector will work on projects for businesses like schools, retail outlets and restaurants. This includes shop fitting which involves installing cabinets and shelving.
Industrial
– This could be working on the mines or factories, building scaffolding and infrastructure, or assembling bridges and tunnels.
Residential
– Once again this will involve building frameworks for houses, or building external/internal wall and staircases. It will also involve the installation of doors, windows, and skylights.
Other
– There is also a substantial of job opportunities for those will specific skills in joinery and cabinet making including kitchens, wardrobes, and custom interior designs.
Carpenter qualifications
Certificate III in Carpentry with an apprenticeship in Carpentry
School Certificate
Driver's licence
White Card for employment in the construction industry
How to become a Carpenter in Australia
Completion of a Certificate III (Certificate 3) in Carpentry.
Experience is crucial. An apprenticeship provides a solid foundation, but it is recommended that Carpenters look for further enhance their skills. The best way to achieve this is by learning from more experienced industry professionals.
Focus on your core skills. Employers are placing significant those who can work effectively independently and display a strong attention to detail.
Expand your skill set beyond common residential Carpentry roles. The construction industry can be lucrative and there is the opportunity for Carpenters to progress to construction site managers.
Obtaining licenses to drive/operate machinery and equipment and attain your White Card to work in the construction industry.
Be sure to include any references or strong recommendations from former employers or industry professionals.
Search for jobs
Find permanent, temporary or contract jobs with Hays.
---
Government and public sector roles available through Hays.
---
We can provide you with fast, easy access to job opportunities.
---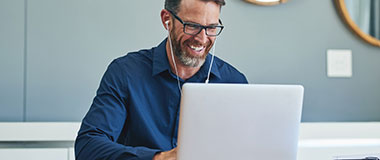 Career Advice
View templates and tips to help you start your job search journey.
---
Access expert advice for all stages of the job hunting process.
---
Master the art of job interviews with helpful articles and tips.
---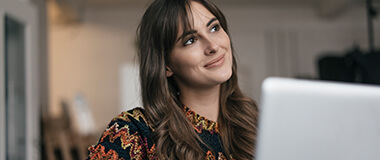 Tools & Resources
Simplify your job search by setting up a Hays job alert.
---
Find out if you're earning the salary you deserve.
---
Sign up to get expert career advice delivered to your inbox.
---
Carpenter jobs in Australia - promo
Related Trades & Labour Jobs | RH Menu
Related Trades & Labour Jobs