B2B Article - Treat employees as VIP customers
Treat employees as your VIP customers

The skills shortage has reached new heights. According to our recently released
Hays Salary Guide
, 91% of employers are already experiencing a skills shortage. Yet 61% intend to increase permanent staff levels further in FY22/23, up from 47% the year prior.
High headcount growth intention in a time of record low unemployment has flipped the market balance – and only 33% of employees intend to remain in their current job beyond FY22/23.
Retention strategies must move up the boardroom agenda. A competitive salary offering is one variable, although businesses face constraints and margin pressures. As we have seen,
salaries are climbing
in response to skills shortages and, there can be a
salary expectation gap to manage
.
But dollars aren't the only element in the value exchange between employers and employees. While there's no denying that salary is important, once this need is met other factors can inspire a positive employee experience. To deliver them effectively, organisations need to start viewing their employees as one of their most important customers.
Team culture versus organisational culture
Culture eats strategy for breakfast is a phrase that many a HR leader would be all too familiar with. A business' culture has a huge impact on the employee experience, and an even bigger impact on organisational success. The way your organisation and team operate should align with the core business values and, in turn, create a positive experience that motivates, engages and retains top talent.
A distinction needs to be made between the culture of individual teams, and a company's culture. While both are based on shared beliefs and aim to create a positive employee experience, there are fundamental differences.
Business culture is built by the factors that make your organisation an attractive place to work and the values and behaviours, stated and inherent, that influence how employees work and interact. It's often communicated most clearly through an effective
employee value proposition (EVP)
that considers the benefits, learning and development, recognition, career progression, ED&I and purpose on offer, in addition to the behaviours and attitudes of the people who work there. It's the promise made to employees, and the expectation of employees on how they show up to the workplace. These factors are all vital in creating a great employer brand and, provided they resonate, employees rarely resign because of them.
In contrast, culture at a team level is defined by the values, goals and interactions within a smaller group of individuals. It comes to life in the dynamic managers have with their direct reports, the synergy within a team and management style. These factors are vital in building employee loyalty and lie with their direct manager rather than an organisation.
In fact, our
Hays Salary Guide
findings show that 37% of employees who intend to look for a new role in the next 12 months cite poor management or culture as the reason. When thinking of their career, 26% say improved support from their boss is important.
So, while people join company culture, they leave team culture. Developing stronger relationships within teams is just as vital to enhancing the employee experience as the salary and benefits are.
How can managers build better relationships?
The relationship between a manager and the individuals on their team is one of the key elements of staff retention – so how can business leaders set everyone up for success?
Set the right tone
Employee retention is associated with management approach and style. People are retained by great leaders and conversely leave when the relationship, for whatever reason, is damaged. The onus is on managers to adopt a leadership approach to create a team culture that captures the hearts and minds of their employees.
At the heart of any positive team culture is communication. Regular one-on-one and all-team meetings should be used to engage openly and transparently with employees. Communicate not only business updates and project progress, but how the work they do supports and feeds into the organisation achieving its purpose.
Active listening is often overlooked as a
communication skill
. When communicating with teams, adopt a listen-first approach to understand what motivates and engages them. Allow employees to share their voice, such as through regular two-way conversations, anonymous feedback channels and stay interviews conducted with high performing employees.
Create a space safe to fail in
Creating a safe space to fail allows high performing teams to try new ways to find solutions. Setting clear expectations around processes for how to handle failure allows people to understand that it happens, and that it's okay.
When something doesn't happen as planned, be kind and patient to build trust. Help employees view the outcome as a learning opportunity, and review processes to ensure the learnings are captured and built upon.
Prioritise output over hours
The idea that hours worked has little impact on productivity has gained widespread support from both organisations and HR experts alike. For instance, in 2021
Salesforce
famously declared "the 9-to-5 workday is dead". Meanwhile, a number of organisations across the world are successfully trialing four-day work weeks with no reduction in pay.
Prioritising output over hours allows you to provide flexibility that considers your employees' professional and personal lives. To support this approach, publicly reward performance not hours, maintain realistic expectations, prioritise workloads and check in with staff regularly. Monitor and reduce overtime, such as by assigning a temporary or contract employee during peak periods.
Embrace vulnerability
Showing vulnerability as a leader helps build stronger relationships with employees. Sociologist
Brené Brown
has shown that vulnerability builds trust. If leaders don't open up their teams, they won't do the same in return.
Leaders are viewed as authentic and honest when they are transparent, share concerns, admit mistakes, show how they've learned from them, ask for help and show empathy. They should demonstrate that while no one person has all the answers, as a team, solutions can be found.
Champion mental health and wellbeing
In today's world of work, employees need confidence that their mental health and wellbeing is supported. According to our
Hays Salary Guide
findings, 35% of employees say their mental health and wellbeing would improve if leaders consulted with them about it regularly.
One new trend to
support mental health and wellbeing in the workplace
is the establishment of monthly mental health goals. Every month, share your wellbeing goal and progress with you team, then invite them to do the same. Include wellbeing goals in performance reviews and assess growth. Hold holistic one-on-one conversations with employees about their progress.
Remember, mental health and wellbeing research and recommendations constantly evolve, so regular leadership development and training is necessary to best manage it in the workplace.
Continuous learning and development
The employee experience is also built on the provision of continuous learning and development. This can be achieved in a multitude of ways, so trust staff to take control of their own growth. For example, they may identify an external course, a mentorship outside the department, mobility or an executive coach as learning opportunities. Embrace and support their learning journey and allow people to reimagine progression in new ways. 
Personalise the employee experience
There is no one approach to improving the employee experience – success requires personalisation of the above factors via continuous one-on-one dialogue.
One way to start this conversation is to ask each employee what they want from working for the business, including their aspirations, progression, benefits and purpose. This approach provides an understanding of individual priorities and motivations, so a personal employee experience can be designed.
Are there any risks?
Creating a personalised employee experience is not without its risks. Foremost is the subjectivity of managers in understanding and aligning each employee's personal values and priorities with the organisation's strategy and resources. To counteract, create criteria and policies for managers regarding the eligibility of employees to receive benefits, opportunities and career progression.
Consistency is also important, so ensure all cohorts from senior leaders down receive a personalised experience.
A lack of leadership training on how to have these conversations with employees is another potential risk. Employees may not feel they have gained enough value and benefit from a personalised employee experience if their manager struggles to design a solid plan and – crucially – fails to follow through on agreed actions.
How many direct reports can be better managed?
To successfully personalise the employee experience and support staff, consider how many direct reports can be effectively managed in any one team. While each manager should come to this conclusion based on their personal situation and leadership experience, it's generally considered that eight or less direct reports is the ideal number to sustainably support personal employee experiences, effective performance management and employee engagement.
With today's skilled professionals willing to change employers to find the most appropriate situation, personalising the employee experience and elevating employees to your VIP customers will certainly help engage and retain an otherwise mobile workforce.
B2B article | 3 columns block | salary guide, related salary advice, hays learning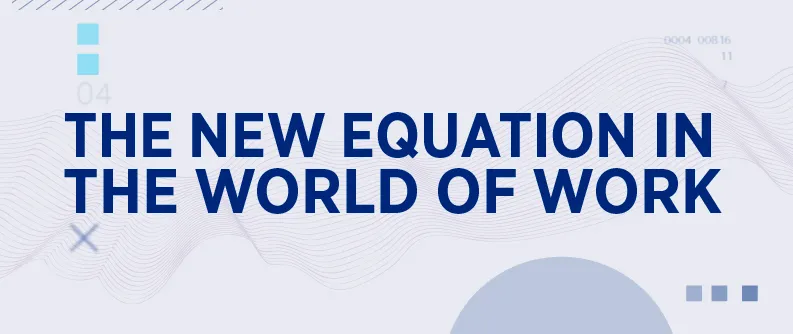 Hays Salary Guide 2022-2023
The annual Hays Salary Guide remains the definitive snapshot of salaries, workforce and recruiting trends for more than 1,250 jobs across the region.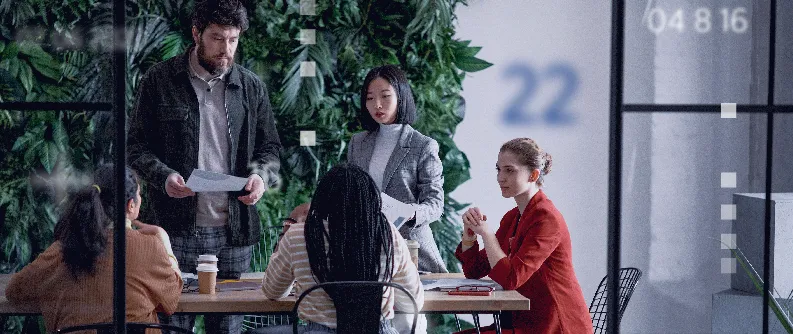 Free online staff training
Upskill your employees in key areas including work transition, professional excellence, and wellbeing with our free training platform, Hays Thrive.