Architecture jobs main region
Hays Architecture Jobs in Australia



At Hays Architecture, we work with a broad network of architectural practices and employers to source the staff they need. Hugely passionate about the work we do, we always have a comprehensive range of architecture jobs available for design professionals.
Crucially, our unparalleled recruiting expertise and technical understanding of Australia's architecture jobs market ensures we understand what employers are looking for and can place you in the right role.
Find architecture jobs with us
Whether you're looking for your next architecture, interior design, landscape design or urban planning job, to name but a few, we can bring the opportunities to you.
We're also proud of our local knowledge and contacts, which we've fostered over more than 30 years of operation in the local architecture industry. When combined with the expertise that comes from being a global expert in recruitment, our consultants are in a strong position to help you achieve your career ambitions.
So, whether you're looking for recent graduate architecture jobs or a senior position, we have the national network to assist, allowing us to match you with architecture jobs in Melbourne, Sydney, Brisbane, Perth, Adelaide, or any other capital city or regional location. With an office presence across Australia, we'll connect you with the right role for you.
Expert career advice at your fingertips
We'll share our expertise with you by offering career advice and one-on-one guidance through every stage of the recruitment process to help you reach your desired role. We're also available to share an update on the local architecture jobs market or information on the qualifications and experience that will enable you to make your next career move.
An innovative approach to finding your next job in architecture
We've equipped our consultants with the latest innovative technology to ensure they can find the ideal match between candidate and job more quickly and effectively than ever before. This includes utilising data science tools and digital technologies through our 'Find & Engage' solution and investing in artificial intelligence techniques and machine learning tools.
Regardless of the architecture job you're looking for, we believe that the right job can transform a person's life and the right person can transform an organisation. We have the technology, depth of expertise and market insight to make that happen.
Where to apply for architecture jobs
That's why top architecture professionals make us their first point of contact when looking to find architecture jobs and when thinking ahead to their lifelong career.
So, if you are wondering how to find architecture jobs, our process is easy. You can explore permanent, temporary and contract roles today or use our office locator to find your nearest Hays office and speak to your local recruiting expert. Search for architecture jobs below.
What else can you do to aid your architecture job search?
Expand your knowledge with our Hays Salary Guide or Career Advice
Keep up-to-date by following us on LinkedIn

Register for

job alerts

so you never miss an opportunity

Update your CV, if you haven't done so already
Can't find the right job? Register your CV so we have your details
While you wait for us to connect you with the right job, brush up on your interview skills.
View all 115 jobs
Jobs landing page promo boxes lower region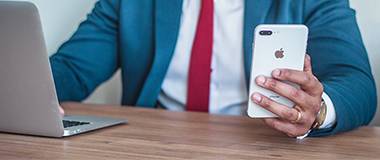 Create a job alert
Hays job alerts make your search for the ideal job as easy as possible.
Send us your CV
Send us your CV and start your search for a new job with job alerts, fast apply and more.
Salary checker
Find out if you are earning the salary you deserve with the Hays Salary Checker.
Architecture insights RH menu