What to wear to a job interview | Main Region
What to wear to a job interview


Deciding what to wear to your next job interview might not be the biggest challenge you have to overcome to be successful in a job interview. However, what you wear absolutely impacts the first impression your potential employer has of you.
Putting together an interview outfit isn't always simple. Often, the advice for women is to wear a classic skirt, dress or pants with a jacket, while for men it's a suit and tie. But the interview outfit you'd wear to a corporate finance role differs from what you might wear for a retail or trades role.
Thankfully, there are many simple actions you can take to ensure your wardrobe hits the mark – regardless of the environment and culture of the company. Remember, job interviews can be competitive. Your wardrobe helps your interviewer form their first impression of you. The right outfit can also help you feel more confident when the interview questions begin.
7 tips for dressing
Why is what you wear to a job interview important?
According to one survey of hiring managers, 95% consider a job applicant's interview attire to reflect their professionalism. So, even if you have a first-rate CV and referees, that might not be enough to win a job if you make poor interview outfit choice.
Rightly or wrongly, the hiring manager you interview with might interpret your interview attire as a signal that you aren't as serious about the vacant job as you need to be to succeed in the role.
The professional attire you choose to wear for an interview can also influence how the hiring manager judges your alignment with the cultural norms of the business. An interviewer will consider the clothes you wear to be representative of the professional image you're likely to emit to your prospective employers' clients, stakeholders and other employees.
Also consider evidence that illustrates that people tend to adopt the personas associated with the clothes they wear.
Our advice is that, if you want to project confidence and make a good first impression at a job interview, dress for success.
Dressing for a virtual job interview
You may ask yourself, is what I wear to a virtual job interview important? The simple answer is, yes.
The United States' Society for Human Resource Management recently reported that almost two-thirds of employees it polled have indefinitely retired the business attire they traditionally wore to the office. It found that 49% are wearing an office-friendly shirt or top for video calls but casual pants. Approximately one third report that they take video calls in casual wear or exercise gear.
But is it a good idea to take a video interview dressed like you've paused from an afternoon of binge-watching Netflix?
When it comes to video job interviews, we recommend you dress as professionally as you would for a physical job interview. Attending an interview in a zip-up fleece jumper because you are taking the interview at home might be the last impression you make on a hiring manager.
A good rule of thumb is this: If it looks unprofessional at work, it probably looks unprofessional at home.
Last year, Gartner surveyed 334 HR leaders, finding that 86% of respondents are using virtual technologies to interview job candidates during COVID-19. It's expected that the virtual interview will retain relevance even after organisations return to full staff or hybrid work arrangements.
Furthermore, in our Video Interview Guide, we note that dressing professionally for video interviews at home will help you get into the right mindset to interview professionally. So, whether that's business casual, dress pants with a shirt or blouse, a pencil skirt and jacket or a suit and tie, dress in appropriate professional attire to set yourself up mentally in the right frame of mind before interviewing with a company remotely.
What do you wear to a job interview?
Now that we've established that it's important to dress professionally for both an in-person and virtual job interview, the question remains – what should you wear? While the answer to this question depends on your industry, the job you are interviewing for and the culture and environment of the organisation you are interviewing with, there are some good practices you should consider before deciding what to wear to your next job interview.
Research the dress code
Different dress codes can include business professional, business casual, or casual – and various in between. So, research the company and look for pictures of staff members. Between social media channels and staff profiles on company websites, you can usually build up a meaningful impression of the dress code employees adhere to.
You can also reach out to your recruiter or your prospective employer's HR staff. Confirm what's considered too much or not enough for your interview. These are your most reliable sources. If you have any doubts or reservations, it can be especially helpful to receive confirmation directly from them. For example, you could ask if dress pants and a business shirt are sufficient, or if you should instead lean more towards business casual, such as dress pants and a polo shirt. Or, alternatively, should your outfit lean in the other direction towards a more formal professional clothing choice?
Trial your attire
Try on your clothes, shoes and accessories ahead of the interview to ensure they are appropriate. See how they compare with the ideas you have in your mind and your research. Perhaps, on the coat hanger, they seem to be perfectly appropriate for the organisation's dress code. But you still need to put them on to ensure you feel the same about them once you are wearing them. Maybe they look better than you expected, or maybe worse. Either way, it's more information to inform a good decision.
Extra tip: Dress at the most formal end of each dress code spectrum.
What is your personal style?
To find something that suits your own business wear style, take some steps to find your personal fashion taste:
Take stock of what you have in your wardrobe already, both business and casual. List some of the main items that make you feel happy or confident. For instance, perhaps you always feel at your best wearing a particular suit, shirt, dress or pair of shoes. Or perhaps collared shirts in a certain style or dressing in a certain colour make you feel positive. Reflect on the key characteristics of these items of clothing.
Look at professional people whose dress sense you admire enough to emulate. Consider what works for them that could work for you. Maybe it's the fabrics, colours, or fit of their clothes that you identify with.
Once you have the right outfit in mind, look at what you already have in your wardrobe.
If you don't already own some of the items, shop them online. If time permits, go to a physical store to try them on first.
All of these actions are a significant investment, but keep in mind that if you don't succeed with this job interview, you will have a great outfit ready for your next one. If you are successful, you'll have a professional business or business casual outfit that you feel confident in to wear in the early days of your new job.
Prepare your outfit well ahead of time
We also recommend preparing your outfit a few days before the job interview. Try your entire outfit on well ahead of time to avoid any unpleasant surprises or changes of heart ahead of the interview.
There's every chance your mind will be focused on what you want to talk about at the interview. Having to track down a belt, with the clock ticking, isn't conducive to attending your interview in a relaxed state.
Don't forget to also consider the shoes and accessories you'll wear, along with how you'll style your hair and makeup. Aim for a complete polished and tailored appearance. It's also a sensible idea to pick out a blazer or jacket, if you haven't already, in case the interview environment is cold and you need another layer to keep warm.
What should you not wear to a job interview?
When it comes to what not to wear to a job interview, there is the outright obvious: safely assume torn jeans and a singlet is never a good idea, for both men and women.
You should also avoid wearing any outfits or clothing that is distracting, such as very bright colours or an item that's ill-fitting. Similarly, don't wear heels that you cannot easily walk in, or extravagant accessories. Some people think that if they wear neutral or dark attire, and lack colour in their outfit, they should use accessories, hair style or makeup to show their personality. As mentioned, the smart move is to instead opt for an entire look that errs on the formal rather than casual end of the business dress code.
In short, avoid clothes that are tired, misshapen, ill-fitting (too tight, too loose, too short or too long) or blind to your prospective organisation's dress code.
If you can conceal tattoos and piercings, consider doing so. There are many roles where they are not an issue – and, in fact, tattoos and piercings are becoming more common in corporate business environments. However, if you're unsure, exercise caution wherever possible to give yourself the best opportunity to succeed.
For a video interview, make sure you take a test call in selfie-mode to ensure your camera captures you favourably, and your clothes look as they do in the mirror. Sometimes, video interviews can represent you and your clothing in a starkly different light from face-to-face. Get your background, camera angle and camera height right for a professional interview environment.
Follow the organisation's dress code for success
As you can see, there is a long answer and a short answer to the question of what you should wear to a job interview. However, the more thoughtful and methodical you are, such as by researching the organisation's dress code and erring on the formal rather than casual end of the spectrum, the more confident you will be when you next interview for a position.
For further tips on how to prepare for job interviews, download our interview guide below.
Interview Guide Download form
Download your copy of the Hays Interview Guide
Enter your details below to download a copy of the Hays Interview Guide:
Interview tips rh menu promo block
Refer a Friend | Promo Block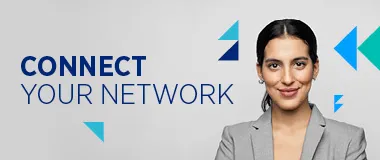 Refer a friend
Join the Hays referral program and we will reward you with a $200 e-gift card for every eligible friend you refer.