6 ways to show you want the job | Main Region | UB
6 ways to show you want the job | Main Region | UB
6 ways to show you want the job



So you've reached the interview stage. Now how do you show that you really want the job?
No matter what stage you're at in your career, it's exciting and maybe even a little bit nerve inducing, to get to the interview stage for a role. Often there can be a lot riding on the result. You could be trying to fulfil a lifelong aspiration, or it offers benefits that align really well to where you're at right now with your life, or what you want your future to look like.
But you're often not the only applicant for a role, or the only person that they are going to be interviewing, so how do you show the interviewers that you're not only the right person for the role, but that you want it more than the others?
Demonstrate self-motivation
It's all well and good to say you really want the job, but it can help you stand out if you can back it up with tangible reasons that demonstrate this. If you can prove your drive to be successful in the specific sector or role that you're applying for, this can help the interviewers see that your enthusiasm goes beyond 'just landing the job'. Knowing the job description inside out and conveying knowledge of the sector that goes beyond what's in the job ad can help.
Research and share knowledge
Before the interview, research as much as you can, not only about the company, but the role itself and everything that it entails such as responsibility, main objectives, long-term goals and ways this role would typically help the company improve. You also need to research the industry that the business operates in – any deeper background knowledge of the sector will show that you've taken initiative to learn and prove that you're enthusiastic to be a part of it.
Go the extra mile
But before you get to the interview stage, there are things that can be done to show you really want the job at the initial application phase. While it's time consuming, if you're really keen on a role, it can pay to go the extra mile. When writing your application, include a section after your cover letter to answer any specific criteria that the organisation may have put on the job description. If they list things like experience in a similar role, good
communication skills
, experience working with external stakeholders, answer these directly so the hiring manager can immediately see these and define whether you might be a good fit. Taking this extra step can make it easier for the hiring manager and will leave an impression. If you're going for something like a
Marketing
or Design role, provide links to past examples of your work, especially those that align directly with the job you're applying for, which shows you've put thought into the application and that you're a potential fit.
What you can contribute
Especially in the case of mid to senior level roles, have key points prepared to deliver on how you can contribute to the company's continued success. Relay how you think the organisation could continue to evolve and how you can help with that by bringing up results and success in your previous work – ensure to include hard insights backed up by data and statistics to help support this.
Display your suitability throughout
During the interview process, ensure your constantly reiterating your suitability for the role. It's good to compliment a few of your answers with a demonstration on how your skills and experience apply to that particular line of questioning. For instance, "Tell me about your prior work experience", can be answered by providing not only your work history at a surface level, but how what you learnt in those roles can apply directly to the role you're going for and how the continued growth you can experience in this job makes you excited for the opportunity.
Why do you want this job?
All of this leads into what is quite a common interview question. Why? Why do you want to work with us? Why do you want this role? Yes, a common question, but it can be challenging on the spot if you haven't researched beforehand. Think of this as your final pitch for the job. A great method for structuring an answer to this interview question is thinking about how your prior skills apply to the role, how that would help, how you would be able to grow those skills in the role and why this business and industry is the one you want to grow in.
Let's give an example:
I think this is the right role for me as I'm eager to move into an organisation that aligns with my values and allows me to execute work that I'm passionate about. I have a defined skill set that I think would aid me greatly in this position and allow me to hit the ground running, but I also appreciate that I also have room to grow in this role and that potential for evolution greatly excites me.
We've left out some specific details that you can fill in, like your skills for instance, but you get the idea.
What you shouldn't say in an interview
If you're keen for a particular role, there are a few things you should avoid mentioning, such as the salary or benefits being a key reason that you want the job. While these elements can be contributing factors to you applying for the role in the first place, don't define them as the main reasons in the interview. Focus on how you're passionate about the company, excited to work in the industry and how your skills can benefit the company. Also, it's important to remember, while you need to be confident in your abilities, adopt a humble attitude. Remember to also avoid listing off things that may already be on your resume or listed criteria, although it's important to be able to talk through it if needed.
Interview tips rh menu promo block
Refer a Friend | Promo Block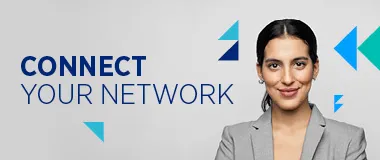 Refer a friend
Join the Hays referral program and we will reward you with a $200 e-gift card for every eligible friend you refer.