Phone interview tips | Main Region
Phone interview tips


If you are looking for a new job, at some point during your job search you'll be invited to attend a telephone interview. Phone interviews are an established instrument in the pre-selection process. With most job vacancies attracting a large number of candidate applications, an initial phone interview allows a recruiter or hiring manager to talk through your CV and determine if you have the skills and experience necessary to make the shortlist for a face-to-face or video interview. Given that your performance in a phone interview is crucial to your application progressing further through the recruitment process and the overall success of your job search, it's important to prepare for all phone interviews.

However, many candidates overlook phone interviews as less important simply because they are not conducted face-to-face. Others don't take the time during their job search to learn how to prepare for standard phone interview questions.

By preparing for your phone interview properly, you'll be able to use this stage of the recruitment process to make a good first impression and build a rapport with the interviewer. This will help to set yourself apart from other candidates.

Following are our top interview tips for giving the perfect phone interview.
Before your phone interview
Prepare as you would for an in-person interview
Before your phone interview, make sure you put aside time to prepare, just as you would for a face-to-face interview. As part of your preparation, you should:
Confirm with your recruiter how long the phone interview will take and clear your diary for at least an hour either side so that you aren't rushed for time
Have the hiring manager and recruiter's name and number at hand
Find out who will call who, and at what time
Research the company, its business model, culture and products or services – talk to your recruiter for additional insights
Read the job description thoroughly and identify what you can bring to the role in terms of skills and experience
Practice your answers to common interview questions
Prepare questions to ask the interviewer at the end of your phone interview.
Some candidates treat a telephone interview more like an informal chat than a professional conversation and therefore undertake no preparation at all. These candidates usually do not perform well during the call, provide answers that fail to impress and rarely make it to the next round of the hiring process.
Prepare answers to common phone interview questions
While you can expect to be asked a range of interview questions, there are also some common phone interview questions that you should prepare to answer during the call. These include:
Tell me about yourself
Walk me through your current job and responsibilities
What attracted you to this job?
What do you know about our organisation?
Why do you want to work here?
What makes you a suitable candidate for this job?
What is your availability for an in-person interview?
As you can see, these phone interview questions are asked to gain a general understanding of you and your background to determine if you are a suitable candidate to shortlist for the next round of job interviews. While you'll no doubt be asked other phone interview questions related to the specific competencies and behaviours required in the particular job you've applied for, you should practice answering these general interview questions with your most suitable experience and skills to stand out.

Remember, the aim of your phone interview is to make it past this initial screen to an in-person interview, so focus your answers on why you're suitable for this particular job at this particular organisation. Make each answer as relevant as possible.
Practice the STAR technique
When practicing answers to these common phone interview questions, remember the STAR technique. You may really want this job, but during your interview answers you don't want to end up listing every single reason why you believe you're the most suitable candidate for the job, shoehorning in points that aren't even relevant to the interview questions. This is a common trap that many candidates fall into in a phone interview, particularly if you're nervous. Instead, practice using the STAR technique to provide a structured and engaging phone interview answer.
STAR stands for Situation, Task, Action and Result. It forces you to stick to a framework while providing all of the most relevant information – which is crucial to be seen as possessing the required skills and experience to get through this initial telephone screen. You can find more on how to answer interview questions using the STAR technique in our
job interview tips
.
Perfect your verbal communication skills
Take some time to fine tune your verbal communication skills before your telephone interview. After all, during phone interviews the interviewer can't read body language or see facial expressions. They only have your voice to focus on, which means that any poor verbal communication habits will be more pronounced than when you are talking to someone face-to-face.

To identify any issues, carry out a practice interview with a friend. Record yourself and try to objectively review your performance. For instance, pay close attention to your pace to ensure you don't speak too quickly. Talk clearly and precisely and avoid mumbling. Don't interrupt and avoid filler words such as "um" and "like".
On the day of your phone interview
Warm up
Before your interview, run through a few vocal warm-ups. This is especially important if your phone interview is occurring first thing in the morning as you may sound slightly hoarse. Do some tongue twisters and vocal exercises and drink plenty of water.
Adopt a positive mindset
Next, do some breathing exercises to help calm your nerves. Give yourself a pep talk and run through your key achievements to date. It can also help to visualise positive outcomes, such as being offered the job. This will remind you of your end goal, motivating you to give your best performance during the phone call.
Get organised
Check that you have phone signal and a full battery. Be ready for the call 15 minutes beforehand. Choose a quiet space where you will not be distributed so you can fully concentrate on your phone call and talk freely. If you are at work, step outside of the office. If you are at home, switch off the TV and radio, and let anyone else in the house know that you can't be interrupted for the next hour or so. Have a glass of water nearby in case you need it, as well as pen and paper for any notes. Remember to also turn off your personal phone to avoid any other calls.
During your phone interview
Answer the phone in a professional manner
When it comes time for the phone interview, you should be ready to answer your phone quickly within two to three rings. Then, give a professional greeting, such as, "Hello, Alex speaking". Maintain a professional tone throughout the call.
Have relevant information to hand
Keep a copy of your resume and cover letter nearby, along with a list of your key skills and achievements, plus any headline information about the company in case you get stuck. Remember, don't read these notes word for word or shuffle the paper too loudly when giving your answers – you don't want to give away that you are referring to notes!
Adjust your body language
Even though your interviewer can't see you, getting your body language right during your telephone interview can make all the difference to how you sound and present yourself. So, sit up straight or stand when you are answering questions to improve how well you project your voice. Don't forget to smile and gesticulate as this will inflect a positive intonation as you speak.
Speak at an even pace
It can be hard to appreciate just how fast we are speaking over the phone, especially when we are nervous. If you notice that you are rushing your answers, pause, take a deep breath and stand up and walk around the room. Such actions can help you regulate your speaking patterns and feel more at ease when giving your answers.
Remember your manners
There's no excuse for bad manners, even when the interviewer can't see you. Avoid eating, chewing gum, scrolling through social media or messaging your friends. Such actions can be very off putting for the interviewer, who will note your lack of focus.

Interrupting people too much is also considered bad manners, and unfortunately it is more likely to occur during telephone job interviews since you are unable to read visual cues and so judge whether your interviewer has finished talking. Avoid interrupting by pausing for a second once you think your interviewer has finished speaking, before you start responding.
Conclude as you would a face-to-face interview
At the end of your phone interview, thank the interviewer for their time and tell them you enjoyed learning more about this opportunity. Reiterate your interest in the role and company, then clarify the next steps if the hiring manager hasn't already done so. This helps to leave a strong last impression with the interviewer.
After your phone interview
After the interview, if you are still interested in the opportunity then follow up just as you would after a face-to-face interview. Phone your recruiter straight away to provide your feedback and send a thank you note to the interviewer via your recruiter, affirming your interest in the job. Then keep your phone close by in the coming days so you can accept any face-to-face or virtual interview invitation.
With these interview tips, you can approach a phone interview with confidence. Just remember, the key is to perfect your telephone manner, specifically your verbal communication skills, and put as much effort into preparing as you would a face-to-face interview. After all, this is a crucial step in a successful job search, so it's a good idea to put your best foot forward.
For more job
interview advice
, download our complete Hays Job Interview Guide below.
Interview Guide Download form
Download your copy of the Hays Interview Guide
Enter your details below to download a copy of the Hays Interview Guide:
Interview tips rh menu promo block
Refer a Friend | Promo Block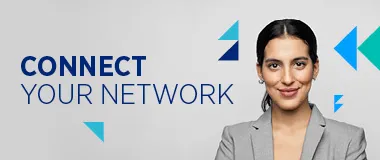 Refer a friend
Join the Hays referral program and we will reward you with a $200 e-gift card for every eligible friend you refer.