Interview tips for contract and temp roles
Tips for answering common interview questions for contractors and temp roles


Interviewing for a temp or contract role is a vastly different prospect than the permanent recruitment process. Generally, for a short-term assignment, the set of skills that you can offer an organisation immediately has a bigger impact on your success in getting the role. Typically, the hiring manager is looking for someone who can immediately perform the role to fill missing skills detailed in the job description.
This means you should do your homework to prepare for likely questions from your prospective employers and think of examples from your work history that can demonstrate you have the skills needed for the job.
While interviews for different industries can vary, here are seven common questions asked at a temporary assignment or contract job interview:
Why are you interested in this assignment?
Before the interview ask for the role description or, if one isn't available, ask your recruiter what specifically is required and what you'll be doing in the position. You'll then be able to answer this question by demonstrating how the assignment aligns with your expertise.
Tell me of a time you've had to quickly adjust to a new environment.
Temps and contractors must be able to adapt quickly to a new office and its processes. Research the organisation before the interview; tell the interviewer what you have learned about its culture from your research and how this knowledge will help you hit the ground running. You could also explain your strategy for quickly getting up to speed in each new workplace – for example, do you learn fast by asking questions and observing the environment in order to decide how to best fit in? Use a real-life example.
Describe how you work with others.
A temporary or contract worker needs to get along well with existing employees, so describe how you work well with a range of different personalities by maintaining your professionalism.
How do your skills prepare you for this assignment?
As a temporary or contractor, your skills and ability to immediately apply them effectively and efficiently are your selling point. When preparing for your interview, think of past examples you can share that demonstrate your proficiency for each skill the assignment requires. Provide specific details as evidence of your ability to apply your skills to meet objectives.
Next, expect detailed technical questions.
You are then likely to be asked a range of detailed technical questions related to your area of expertise. These questions are usually the most important because they reveal if you have the precise technical skillset required for the employer's immediate short-term need. Remember, they're hiring external support because their permanent team lacks certain skills or capacity that is needed right away. Give as many examples as possible of similar work you've completed in the past. Be specific when describing your duties, the skills you used and your outcomes. This is your chance to prove you will fill their skill gap and get the job done.
Why do you temp?
Link your answer back to your career goals. For example, do you want to gain experience in a wider range of industries or on different projects? Make sure the reason you provide is valid and doesn't eliminate your possible consideration for any future roles the organisation may have.
Do you have any questions?
When it comes time to ask your own questions, you could ask the hiring managers more about the particular project or duties, if the organisation has used temporary or contract staff before and how your success in the assignment will be measured.
Good luck in your next interview. Explore more information on temping or contracting here.
HaysSearchEntityForm Portlet
Interview tips rh menu promo block
Refer a Friend | Promo Block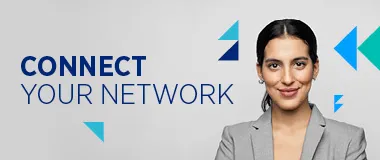 Refer a friend
Join the Hays referral program and we will reward you with a $200 e-gift card for every eligible friend you refer.